Hello beautiful people, it's already 5th of January. I feel this year is running so fast, I'm I the only one feeling this way? Lol. I hope we are all putting to use everything we've planned for the year? Time waits for no one, it's one thing to plan it's one thing to put your plan to work. Take action today!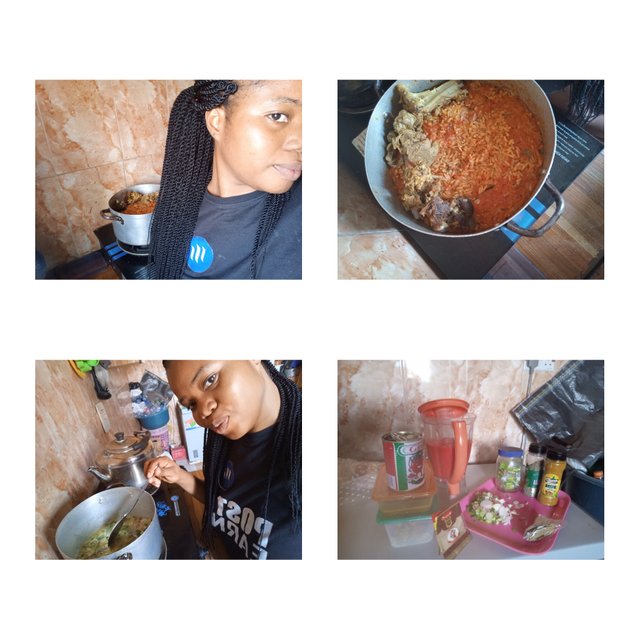 Today on my blog I will like to talk about Nigerian jollof rice, this is a popular dish in my country, it's been a competitive dish between some African countries, and most of the time foreigners have crowned Nigerian jollof rice as the king of all jollof rice. Hahahahaah. If you've been to my country and you've not taste our jollof rice then your trip is not complete. I will be sharing with you the recipe of jollof rice and how to master the act of cooking jollof rice. A lot of people still struggle with getting the perfect jollof rice. The truth is I also struggled with getting the perfect jollof rice for a while until I was able to master this recipe and I must tell you, I have been enjoying my perfect party Nigerian jollof rice ever since, written below is the recipe to my Nigerian jollof rice.
Nigerian Jollof Rice Recipe
List of ingredients
4 cups of rice
6 large bell peppers (popularly known as tatashe)
4 fresh peppers
3 fresh tomatoes
5 medium onions
4 tablespoon of tomato paste
4 cups of chicken stock
1 teaspoon of thyme
1 teaspoon of garlic powder
1 teaspoon of ginger powder
1/2 table spoon of curry powder
3 seasoning cubes
1/2 cup of vegetable oil
1 teaspoon of butter
salt to taste
Cooking Procedures
The mistake most people makes while cooking jollof rice is the tomato mix, we tend to add more tomato to the mix and that won't give the rice taste or colour as expected. When mixing the tomatoes and the pepper ensure the bell pepper is more than the tomatoes as seen in my list of ingredients above, to every four cups of rice use the ratio 6 large bell peppers to 3 tomatoes. So let's go to the cooking procedures proper.
par boiled the 4 cups of rice and keep it aside.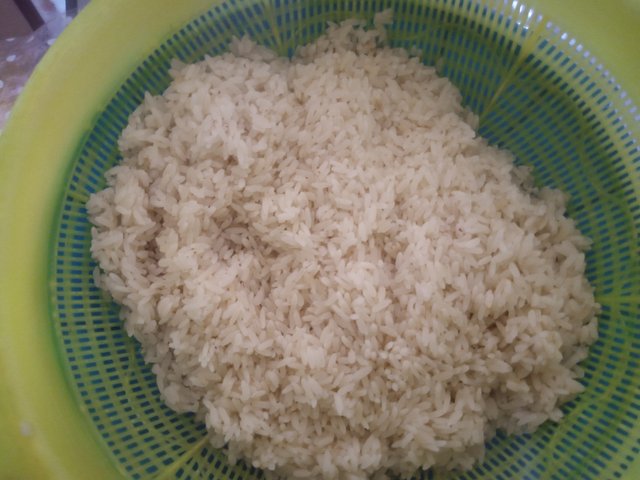 wash the tomatoes, red bell pepper, pepper and onions and blend.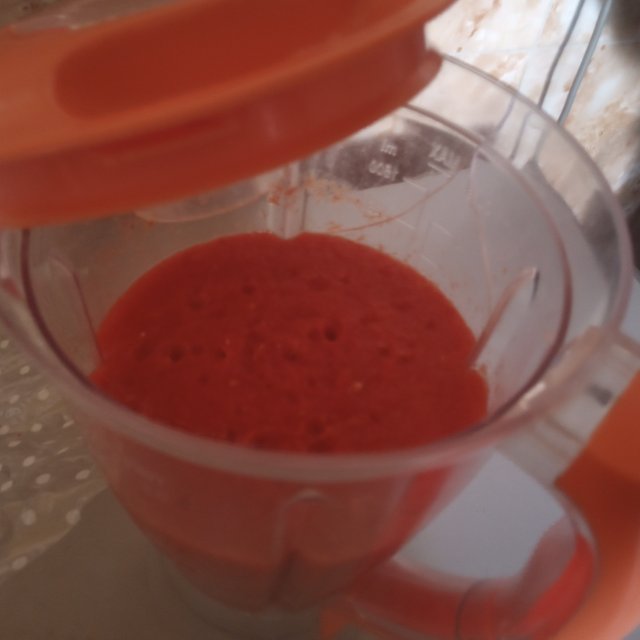 Add the butter and oil in the pot ,allow it to heat up and add the onions and fry for 30 seconds on medium heat, ensure the onions release it's flavour before adding the tomatoes paste. One of the major mistake we makes is not taking time to fry the onions and just add the tomatoes paste immediately, also ensure to fry the tomato paste well enough before adding the tomatoes mix and ensure to fry for 8 to 10 minutes as this helps the tomato mix to release it's flavours.
add the seasonings and other ingredients listed above, the rice is the last ingredient added to the mixture.
There is a notion that is very common in Nigeria when cooking rice, we believe that water is what cooks rice and tends to add plenty water while cooking rice on a high heat but that notion is wrong as its not the water that cook the rice but steam that cook the rice. So while cooking my jollof rice, I use 4 cups of chicken stock to cook 4 cups of rice on low heat and my rice gets done perfectly. So this is what i do when cooking rice, I cover the pot with foil paper to allow more steam to be trapped in the pot. I will advise everyone to try this method as the rice will always come out great and retain more flavour. I cook the rice on low heat for 30 to 40 minutes.
And yes!!! Our Nigerian jollof rice is ready, cooking it with all the right ingredients and the methods I mention above will surely gives you the amazing taste you are looking for. Try this recipe out and tell me your outcome. We can even try a challenge, #theNigeriaJollofRiceChallenge , that will be awesome right?
Thank you for your time!