Hello ladies,
I hope you all are well. Today I am going to tell you about a wall decoration I made. I made the wall hanging from egg shells and cardboard. Its step-by-step I have explained below.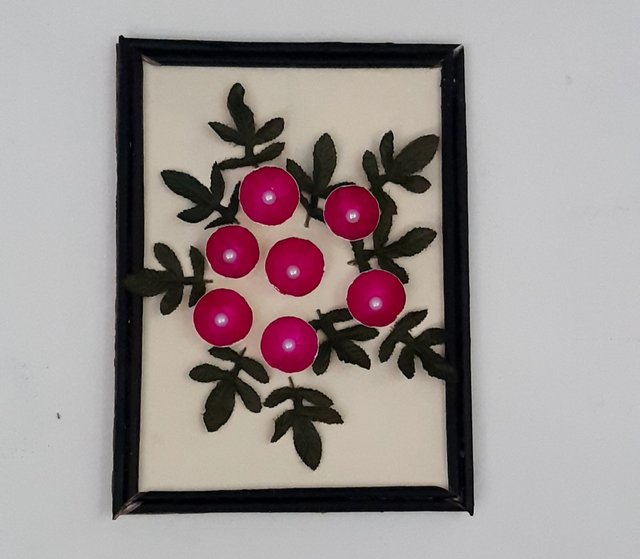 Materials :-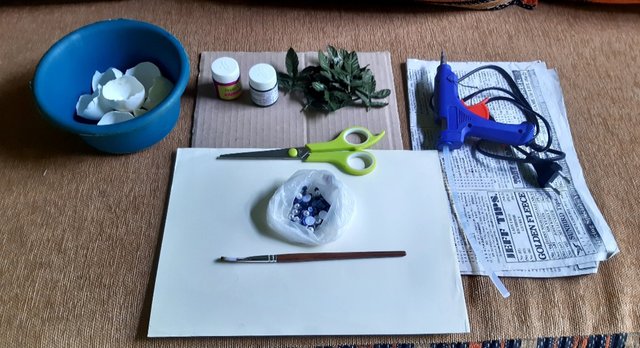 • Egg shells
• A piece of cardboard
• Old news papers
• The paint ( pink and black colour )
• A small brush
• A scissor
• Flower leaves
• Glue
• A light colour A4 paper ( white or light yellow )
• A few white beads
Step 01 :-
First, wash and clean the egg shells and cut them into one shape.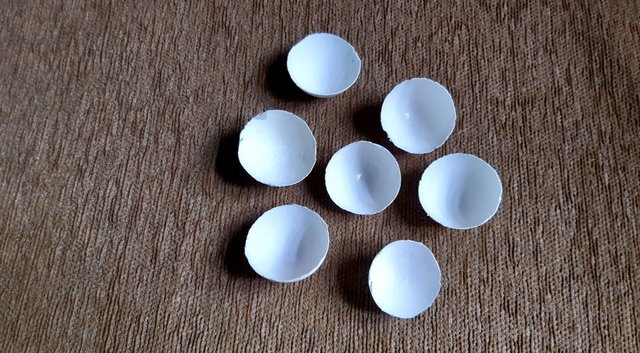 Step 02 :-
Then paint the inside of the egg shells with pink paint.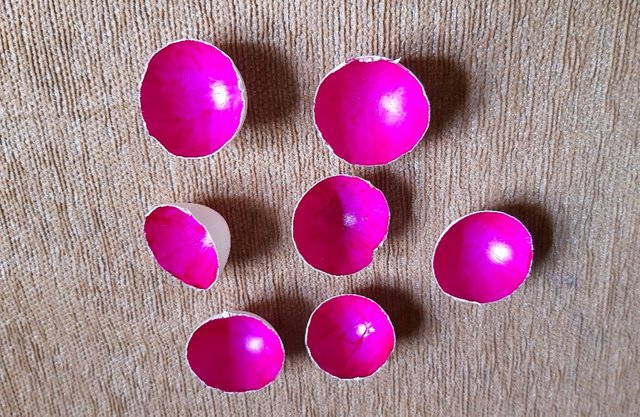 Step 03 :-
Once the paint has dried, glue the white beads in the center of the egg shell. These egg shells are arranged like flowers and I add them to the wall hanging.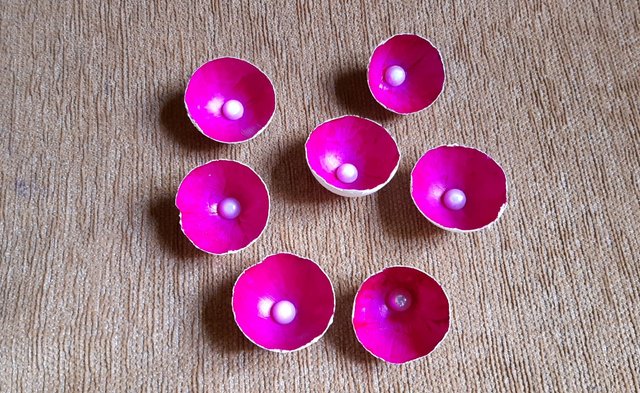 Flowers made of egg shells
Step 04 :-
Then take the few pages of old newspapers and roll them up as follows. We need 8 rolls of paper for our wall decoration.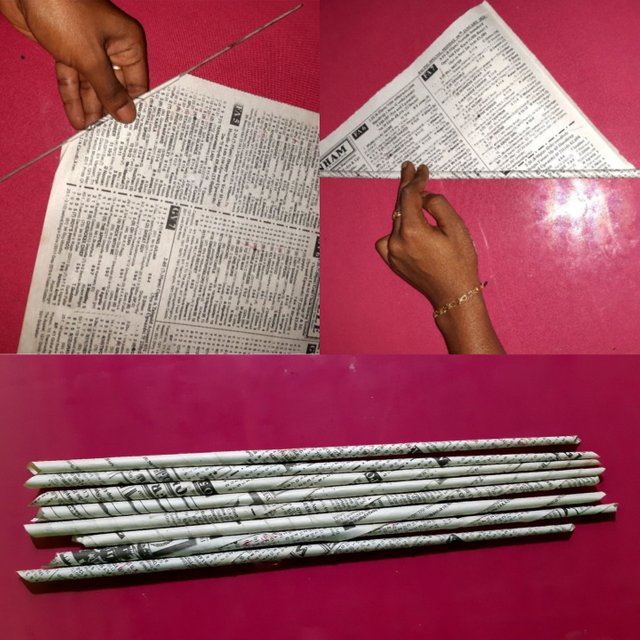 Step 05 :-
Now these eight rolls of paper paint black colour and leave to dry.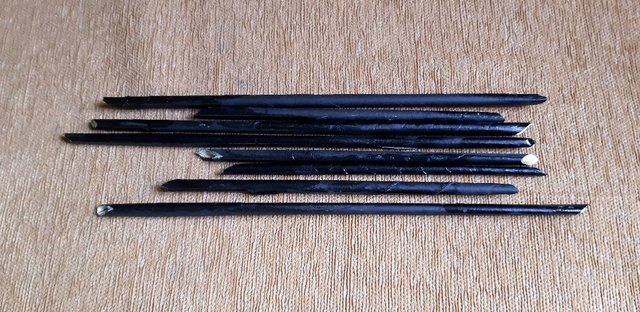 Step 06 :-
Then cut the piece of cardboard slightly larger than the size of A4 paper and glue the A4 paper on it.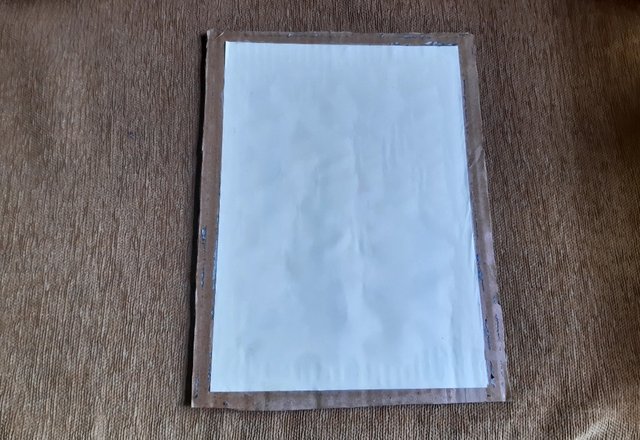 Step 07 :-
Now glue the coloured paper rolls of made above to the four sides of the cardboard two at a time.
This is the frame of the wall decoration. Now all I have to do is attach the egg shell flowers and leaves to it.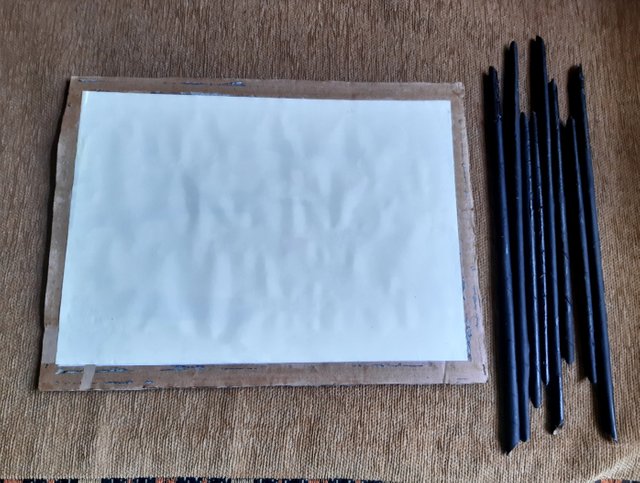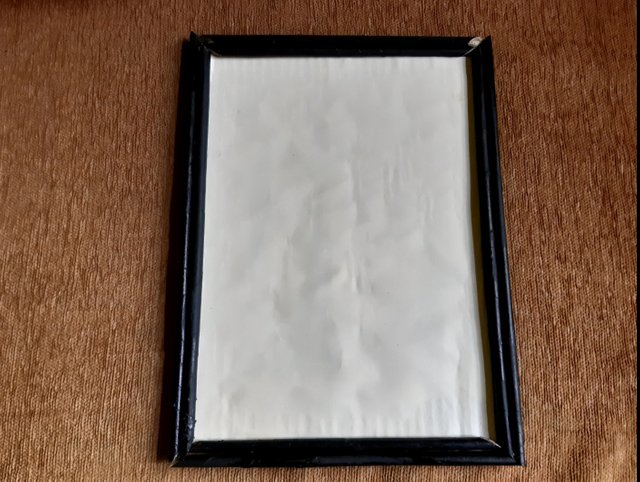 ---
Step 08 :-
Now attach the seven egg shell flowers prepared above to this frame.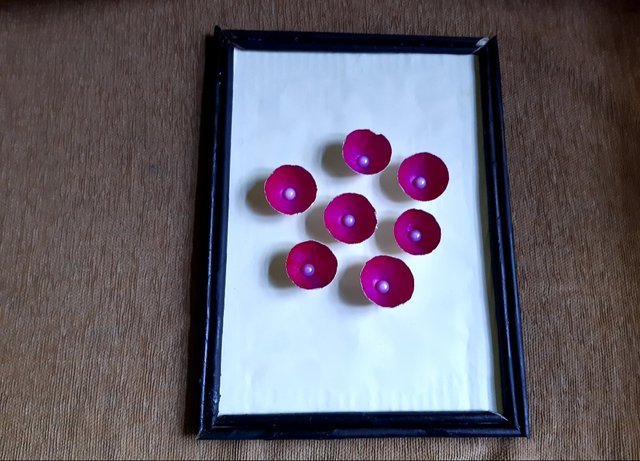 Step 09 :-
As a final step, glue the flower leaves around the flower.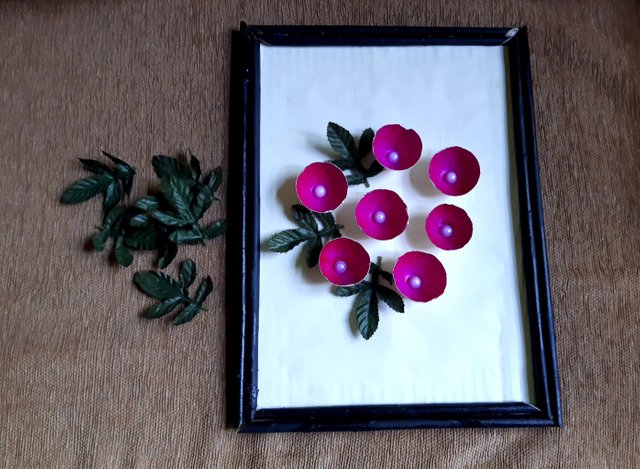 Final look
---
This is the complete look of the made wall decoration I received at the end of all the steps.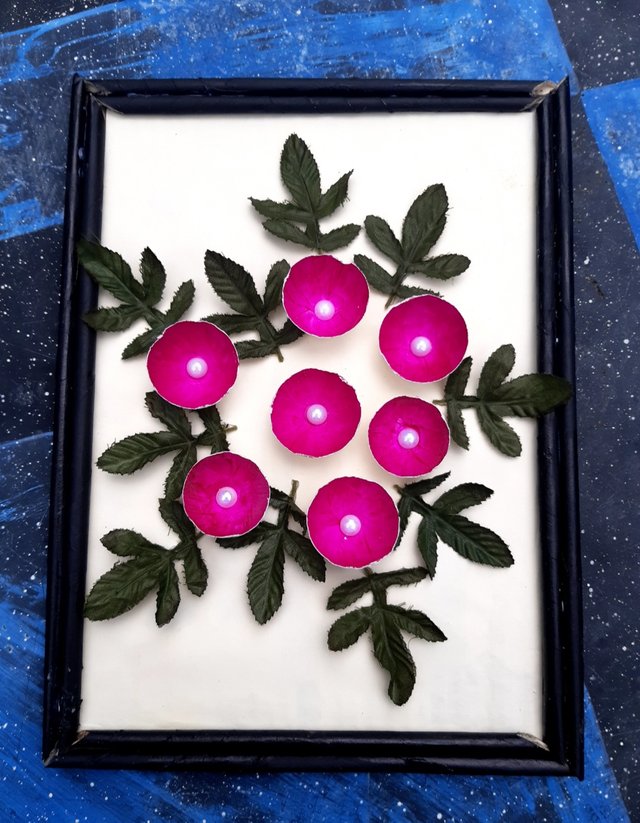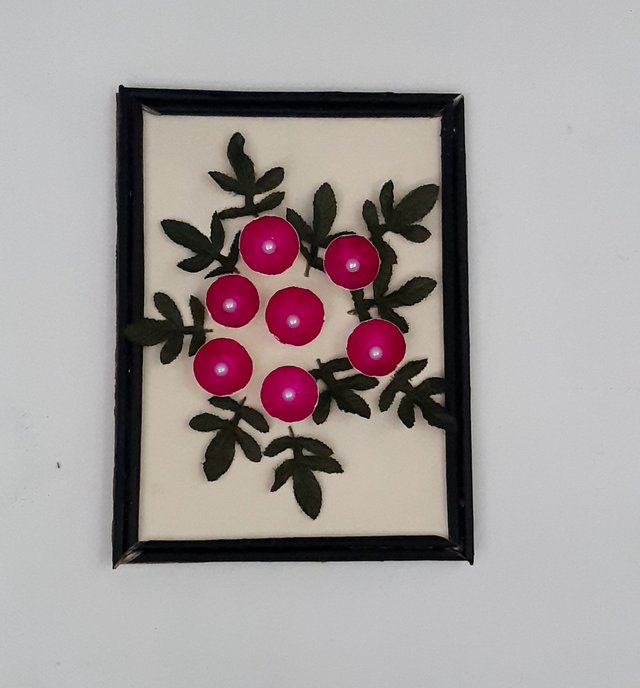 ---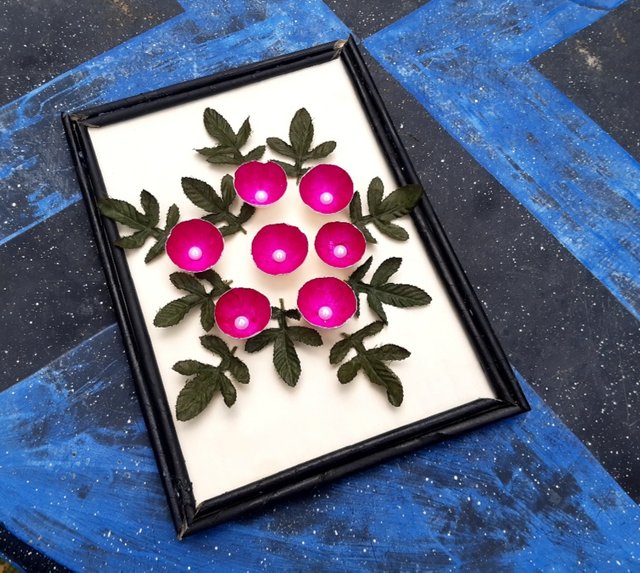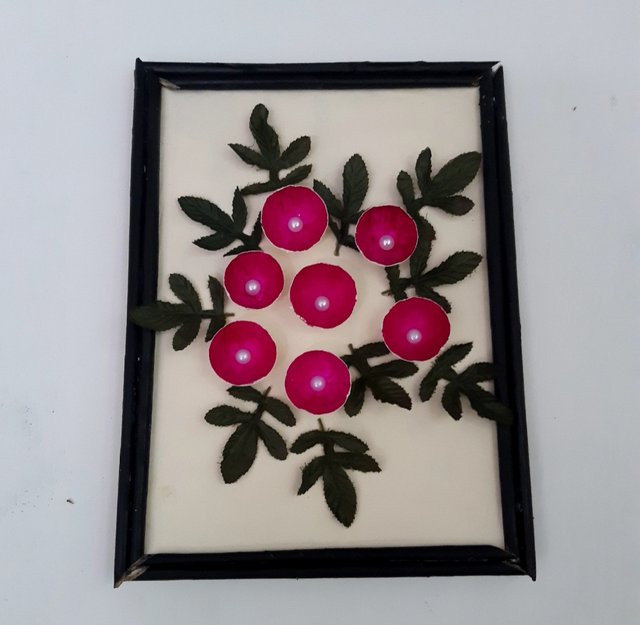 ---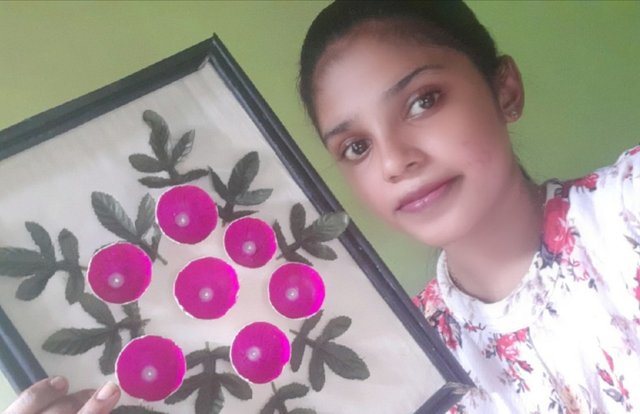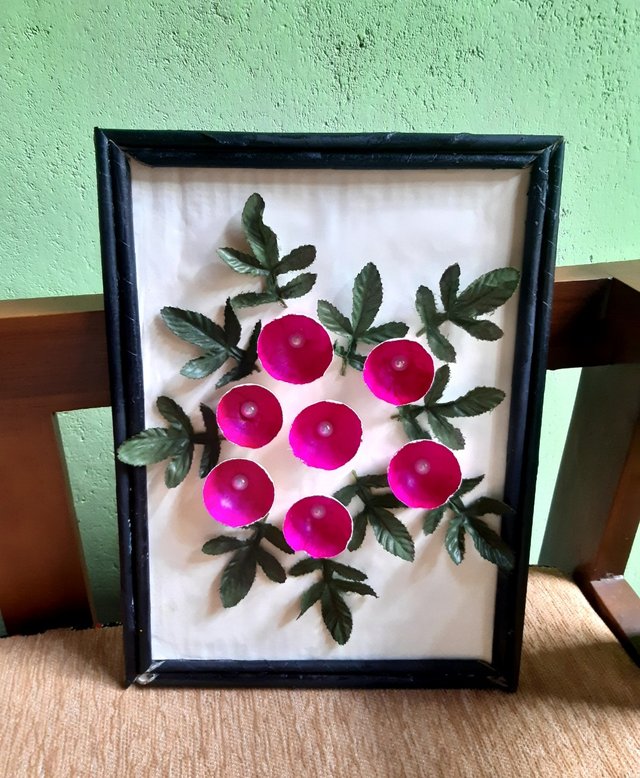 I hope you enjoyed my article.
---
Thank you..... 💗💗
---