After doing various household activities, I returned to the kitchen for breakfast. The clock shows 8.23 a.m. I don't have breakfast at seven as usual. Today I do not know why hunger is not there. Maybe because before going to bed, I ate toast that my sister gave me last night. I only drink warm water.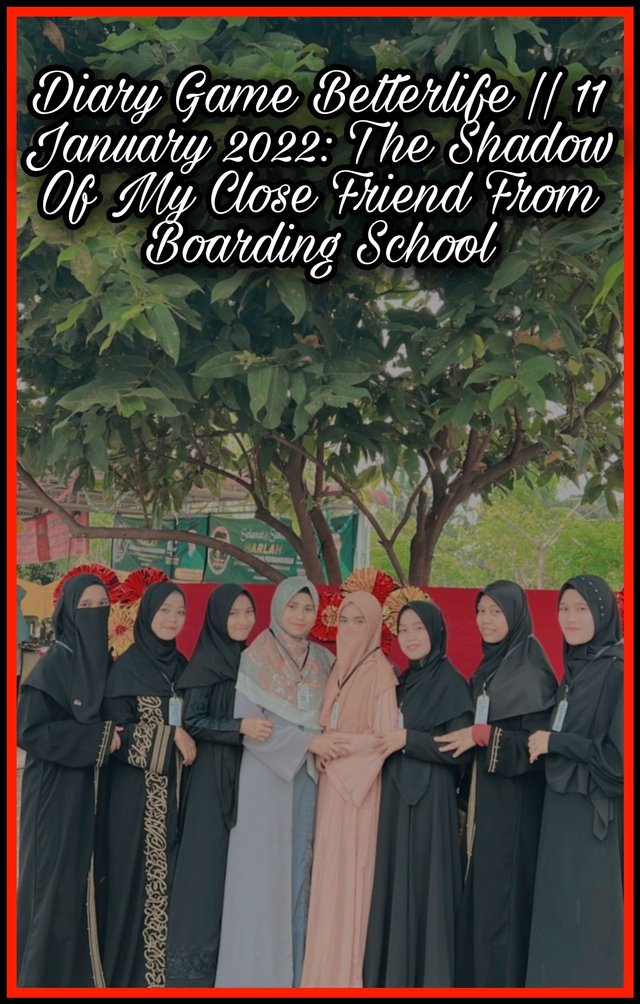 It has become a new habit for me every time I wake up drinking one or two glasses of warm water. And I feel something different after doing it regularly. I feel my body feels fresher, and all organs of the body work more perfectly. I took the plate on the rice rack and put it on a quarter plate. I put two spoonfuls of fried green mustard and one piece of milkfish.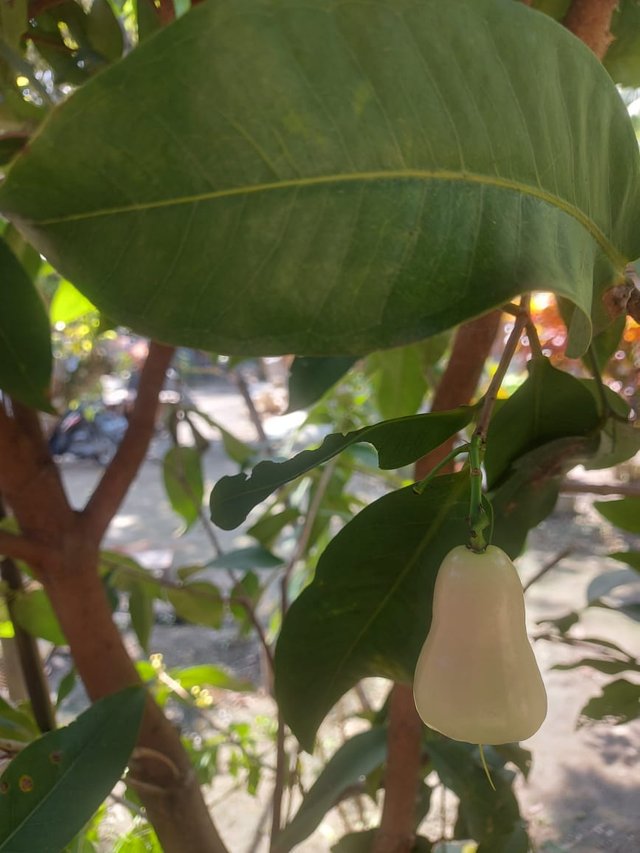 I left the house and headed to the garden behind the house. There are mango and guava trees. It's guava season now. I took a plastic bag and picked guava. After picking the guava, I sat in the hut behind the guava restaurant. While enjoying the guava, I opened social media and saw the status of my friends.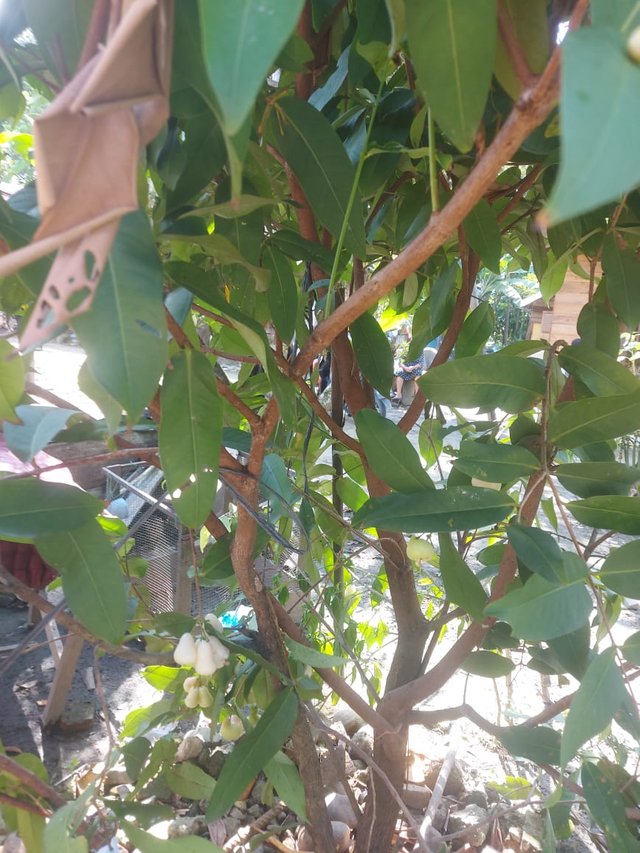 They look very happy. I remember when I was in boarding school. They are nice and fun. I can't forget being with them.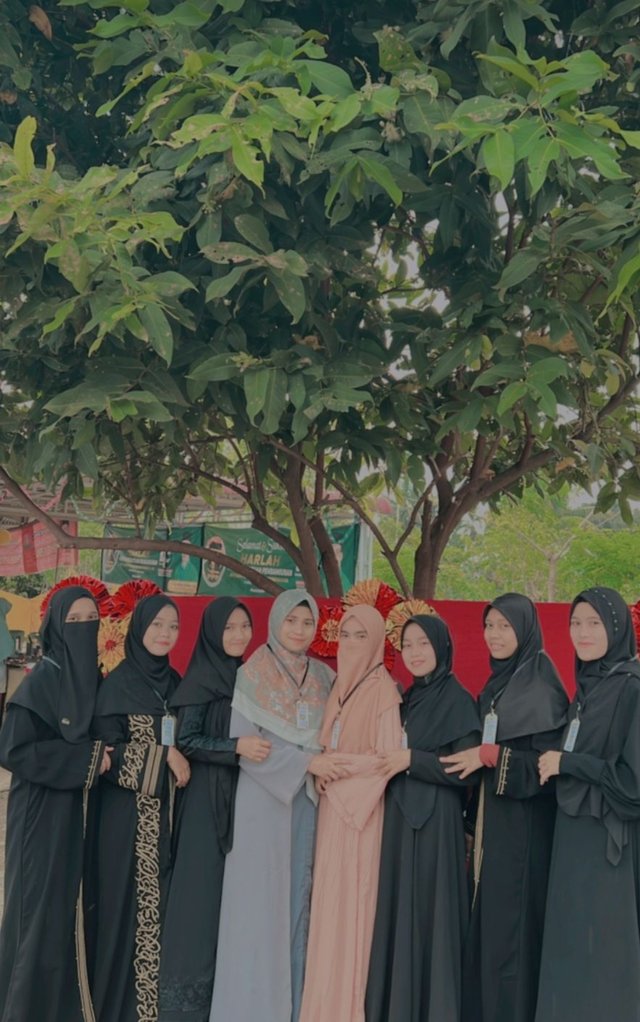 Image source from Aina's status
In the afternoon, I went out of the house to the cell phone data quota sales shop. I drive the vehicle at a leisurely pace. When I got home, I bought scissors and a spoon. The price is very cheap. The two products I bought only needed 3 Steem. I returned to the home and handed the spoon to my mom. The mother then put it on the dish rack.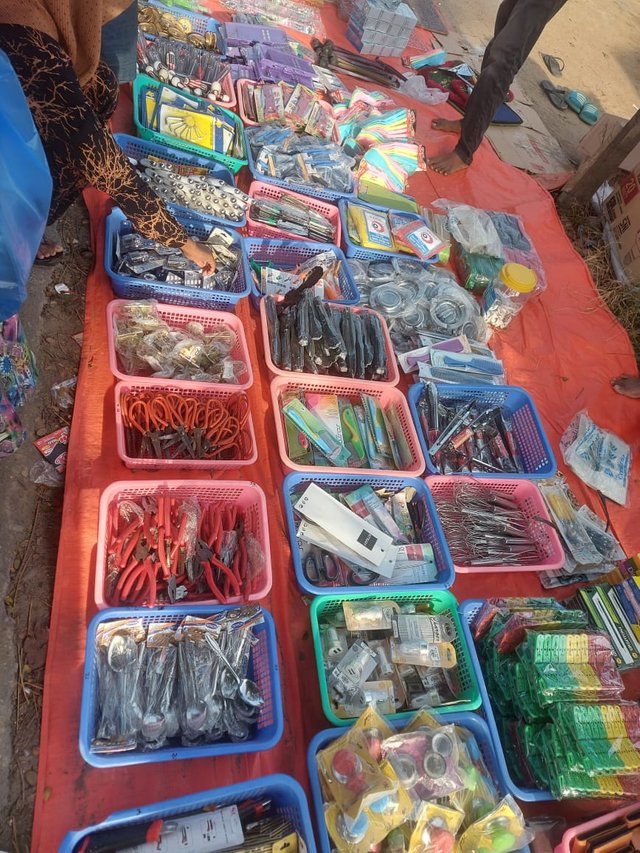 I power up from every post's reward to reach the monthly target of 1,250 sp. Until today I've done power-ups several times. I have collected 446 Steem power. It means I only need 804 more Steem power to reach my monthly target. Hopefully, the target can be achieved every month. I am grateful so far the Steemit team has supported me to achieve this dream.
Thanks to Steemit team who Always support me to achieve my goals 25,000 Sp at the end of the year. Thanks to all Steemian friends who have read and provided positive feedback on my post. I will continue to work while learning more actively to produce quality and innovative writing.
A post in the dreamer's diary,
@nadiaturrina