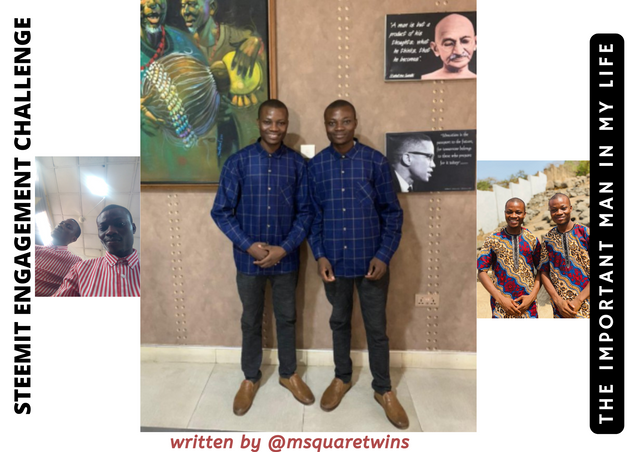 Image Designed on Canva App
---

Introduction

Hello Steemians!
I welcome you all to another great and wonderful day in this platform. I hope you had a beautiful moment this week. I am Kehinde Micheal and my username is @msquaretwins here on this platform. I have been making wonderful entries since the first day of the steemit engagement contest. Today again, I will be making an entry about the most important person in my life in the steemwomenclub community. The reason why he is so special and important to me, my memories with him and all other things shall be discussed in this article. Happy reading!
---

The Important Person in My Life

There are so many people that I hold in high esteem. If I should begin the counting, the pages of this book can not contain it. But today, I will be writing about my brother. The name of the important person in my life is Taiwo Temitayo Micheal.
Brief Background of Taiwo Micheal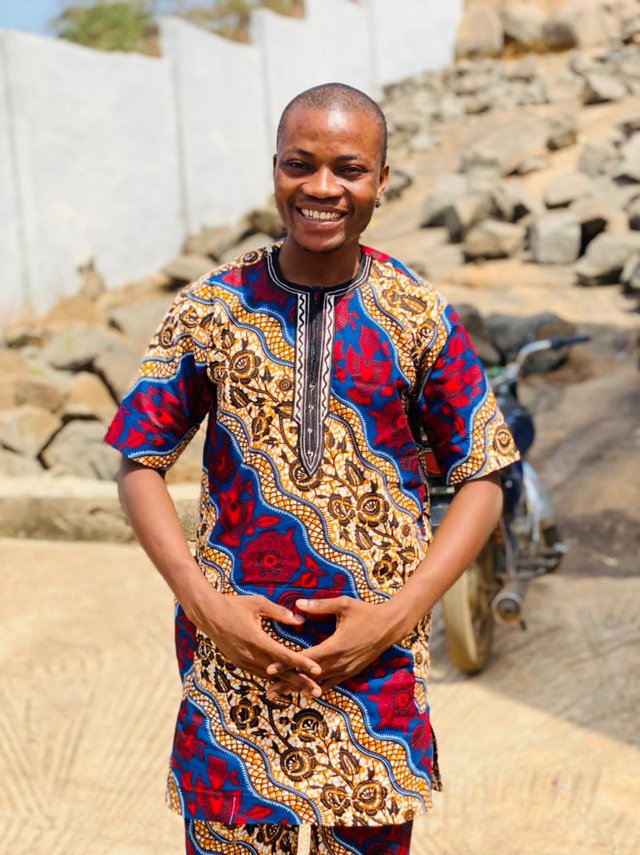 Taiwo Micheal
Taiwo Temitayo Micheal is my Twin brother. We don't give date to a good music, we don't give date to a beautiful lady, Taiwo was born after 1990 into the family of Mr. Micheal Idowu. He is from Okeho, a town in Oyo State, Nigeria. Micheal is his surname, Temitayo is his other name and his first name is Taiwo, which is his Twin name. He is a Yoruba guy, one of the most popular tribes in Nigeria.
In Yoruba tribe, the first born Twin is called Taiwo and the second is called Kehinde. While Taiwo comes to the world before Kehinde, Yoruba people believe that Kehinde is the elder. They are of the opinion that Kehinde sends Taiwo to come to the world and check if it is the right time for them to come to the world. Then Taiwo comes to the world and when he notices that the world is good for them, he sends signal to Kehinde to come that the world is good.
Taiwo went to Awoyemi commercial high school in Okeho Oyo State Nigeria where he had his O' level certificate. He was the Library prefect in junior school and the social prefect in senior high school. He has great interest in mathematics, physics, chemistry and geography, and this set him off for a degree in Engineering.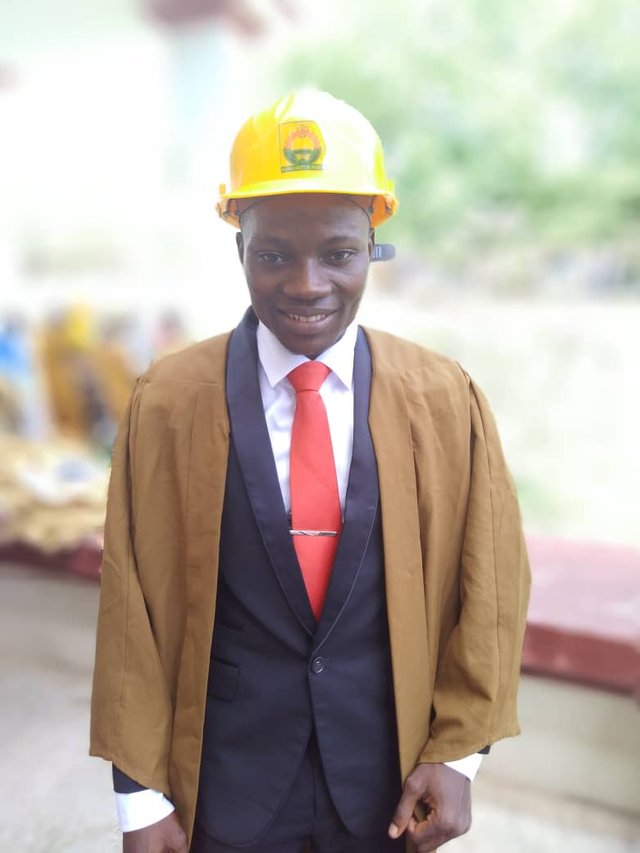 Taiwo Micheal
After his secondary education, he went to college to study Engineering. He holds a B.Tech degree in Agricultural Engineering from the Ladoke Akintola University of Technology, Ogbomoso, Nigeria where he graduated as the top 2% of his class.
For those that don't know, Taiwo Temitayo Micheal is also on this great platform. His username is @msquaretk here on steemit platform. He joined steemit before I did. He was referred to this platform by amiable Professor @fredquantum in May 2021. Ever since he joined steemit platform, he has been producing quality contents and contributing to the growth of the the platform by following and abiding to the rules and regulation of this platform.
---

Why Taiwo is Important to me

Taiwo is very important to me and I hold him in highest esteem not just because he is my Twin brother but because he is;
1. Dependable and Trustworthy: Taiwo is a man that keeps to his word. He always try as much as possible to deliver his promise. He has proved this trait of his many times not only to me but to family members, friends and relatives. His trustworthiness and dependability amaze me every time.
2. A man of Integrity: Among my brothers, Taiwo is someone that I can vouch for. He is very honest and trust me, you can trust him with anything, I mean anything. It is no wonder that he served his hostel as a Treasurer for about 5 years when he was in college.
Lovable and Lovely: Another important trait that he exudes is his lovely and lovable personality. He is someone that does not standoffish with people. His love is not only toward me, his brother, but to everyone around him. For this, I hold him in high esteem.
Supportive: Not everyone can support you when you are making progress, even among your family members. Taiwo is a great personality not just because he is my brother but because his ability to support me all of the time. He has been supporting me from infant till now. I remember when we were in primary school. There was a time when one of our teachers was beating the whole class and I was not that strong that day. When it came to my turn to receive lashes, Taiwo walked up to her and told her that he will receive the lashes on my behalf. The teacher agreed and beat Taiwo, although she later beat me as well. I just told you this to know how he has been supportive to me from a very young age. There are many instances and example I can give to shows his supportive attribute. But permit me to postpone that to some other opportune time.
Honest: Honest, dependability and trustworthiness go together. My brother is also an honest man. Because the two of us looks the same, we have had instances where people told us to write exam for ourselves in school. But we just know that it is not right and not Godly. In fact, there was a time the two of us were shortlisted for federal scholarship exam in Ibadan while we were writing school exam in college. Taiwo could not go because he had school exam the same day of scholarship exam. So a friend told me to write the scholarship exam for him. Before I replied him, a friend who knows us very well answered him and said "msquare will not do that for each other". So honesty is one of the reasons I cherish my brother.
---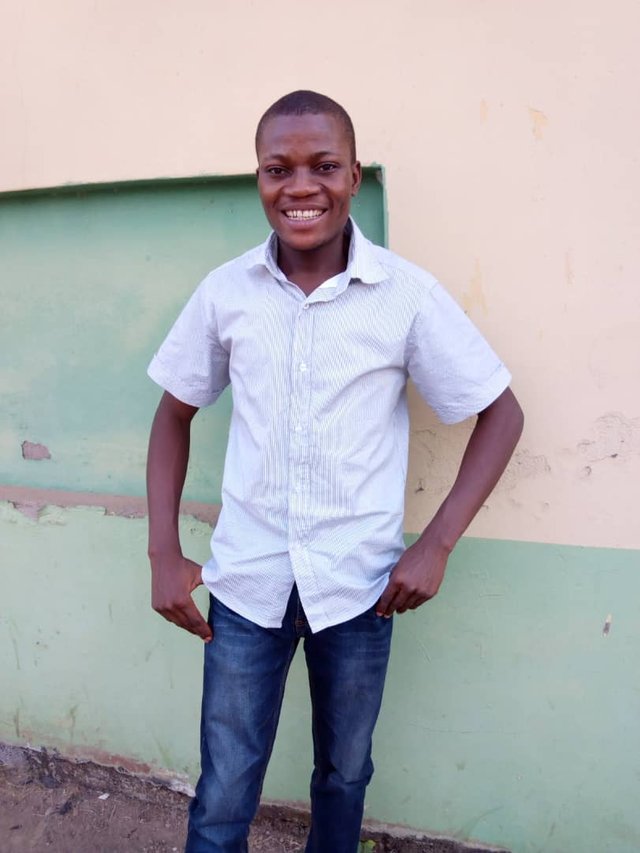 Taiwo Micheal
---

My Memories with Him

The pages of this screen cannot contain my memories with him. How can I describe memories of each day that is close to 3 decades. My brother and I have been staying together since we are in the womb😀. Like I told you, he is my Twin brother and we stayed together in our mother's womb for 9 months. You can decodes the kind of enjoyment, play and fun we had together in our mother's womb. That alone was an unfathomable and exhilarating memories.
Like I said earlier, the two of us went to the same primary school. In primary school, Taiwo served as assistant head boy while I served as a Time keeper. It was difficult for our teachers and colleagues to distinguish between the two of us, even though some set of people that are very close to us know who is who.
We were the music ministers for our class. Hahaha... I remember one of the teachers would call us to the front in class and asked us to sing "Eja Àgbódò la je, kò ti yo námà rárá, Kí Olórun só wa pèlú egun eja, kí awa náà sóra pèlú àtenuje" Meaning: (It is the fish we ate, we never see meat, may God protect us from fish bones and we also should be careful of eating somehow). The whole class will clap for us while we did our singing. The primary school day were full of fun.
Our secondary school moment was also super great. It was full of fun with my brother. Apart from our drive for academic excellent, we also did a lot of sporting activities in school. We played football, table tennis, hand ball, volleyball, long jump, high jump and relay races and endurance races. I remember one experience that I can not forget. It was a beautiful day during inter house sport exercise practice, Taiwo was in one house and I was in another house. I was selected to take 100 metre race in my house and so Taiwo was selected to do the same in his house. Our houses were on the opposite side of the field. This means that my house was using one side of the field for 100m race and his house was using the other side.
Then two of us are good at 100m race. But this faithful day, something happened that get the whole school confused. I was called together with other folks to do 100 m race, and almost at the same time at Taiwo's house, he was called to do the same. But this is where I am going. The race started and I have not ran half way, then my thigh got injured and I fell down. Within a blink of an eye, Taiwo also got injure at the same part of the body while running at his end and fell down. The whole school was amazed at the incidence and for about 1 week we could not work properly. This made some people who did not know we exist knew us in school. Our secondary school days was full of fun.
We also attended the same university, the Ladoke Akintola University of Technology, Ogbomoso, Nigeria. Taiwo studied Agricultural Engineering and I studied Mechanical Engineering. Initially, the two of us were admitted into the university to study Agricultural science courses.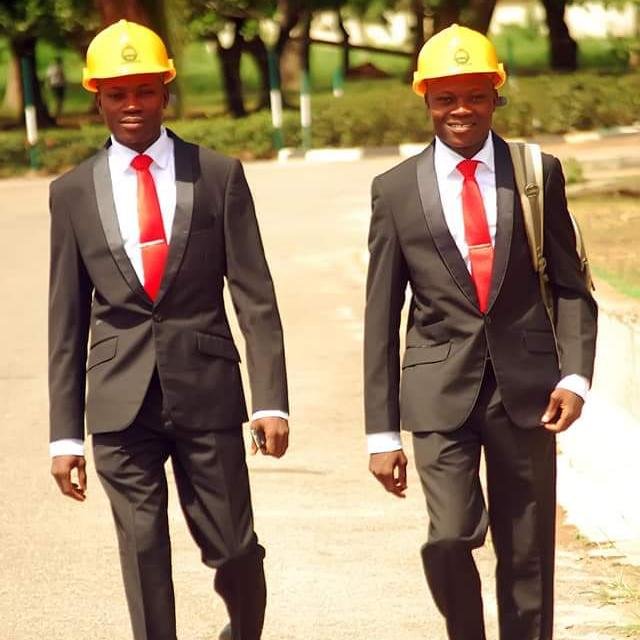 Picture of the Two of Us During Engineering Induction
But because of our passion for engineering, we study very hard and got good grade in the first year and that earned us the privilege to cross to the faculty of Engineering and Technology in Agricultural Engineering and Mechanical Engineering department. We both graduated and inducted to the Engineering family in Nigeria.
We do so many things together and we are still doing things together. There is virtually nothing Taiwo does that I don't do. Some people may not know that while we have different bank account we keep the same account. While we have different smartphone, we own everything together.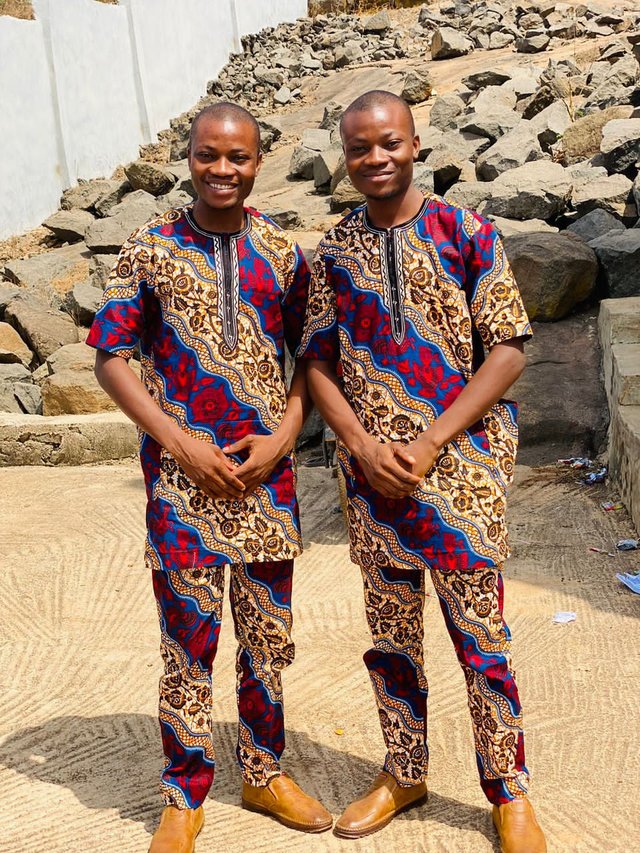 Picture of the Two of Us at Hometown Church
In fact, people do accuse us that we think and talk the same way. But people who are close us say Taiwo voice is thinner than mine. Well I don't think that is true sha😁😀. We have done so many training together both professional and technical trainings.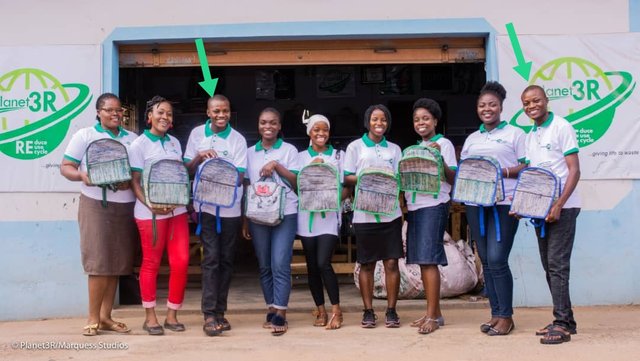 Picture of us and some Participants at waste to wealth Workshop
---

Conclusion

In this post, I have discussed about the important man in my life. I gave his short background. I also discussed at length the reason why he is important to me and my memory with him. I enjoyed writing about important person in my life. Thank you for reading through.
I invite @jueco, @beautybb @fredquantum, @cinnymartins, @ijelady, @focusnow @steemdoctor1 @wentv to participate in this contest.
Thank you.
Written by @msquaretwins