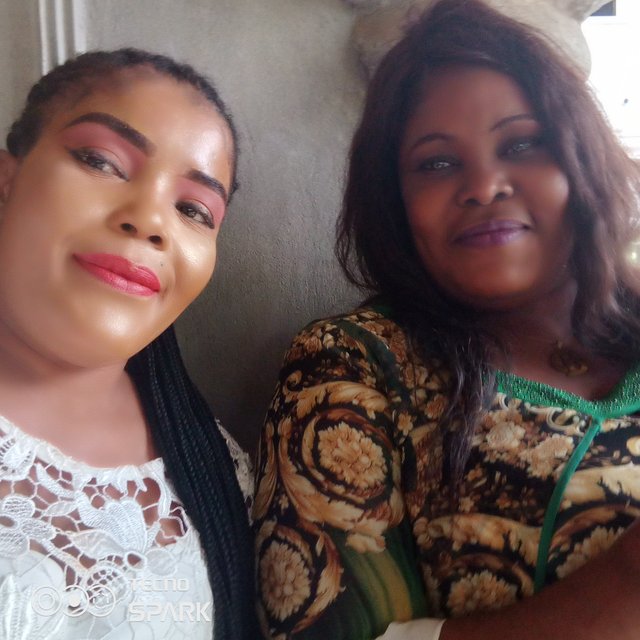 Myself and my brother wife
introduction

Hello friends I am so much delightful to be here.
My twin brother is about getting married to his soul mate, he has introduce his wife to be to our family and he has also taken us to the girl family for proper introduction.
A day was fixed for us to come back. In my side we take every tradition important. So my brother ask for the marriage list and they elders of the girl family said that he has to do some sacrifice since the father of the girl is no more alive. So my brother was given a list concerning that aspect. So the D-Day for that was on the 25th of June 2022 and the venue was at ikot ekpene local government area, Akwa ibom state Nigeria.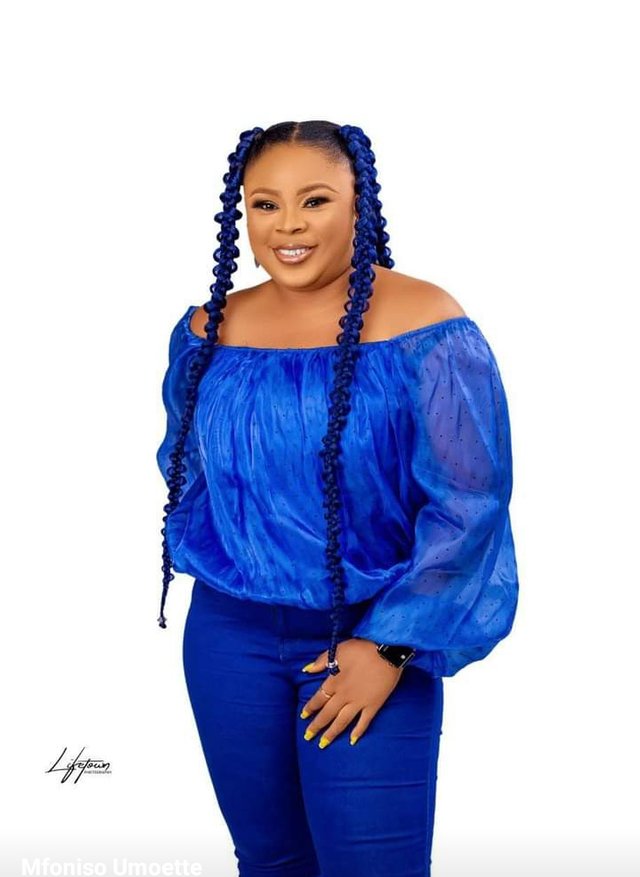 My beautiful wife to be
morning 25/06/2022

Since the time was around 2pm and the girl family is far which have to take like an hour before we could reach there and secondly since I am in uyo and my siblings are in IKOT Abasi local government area Akwa ibom state, I have to meet up with them at the a particular stand before we could proceed to the venue.
So that morning I woke up by 8am and I arrange my dress that I will put on and also I gave my son money to go and barb his hair so that he can look clean.
After all that I went to the kitchen and prepare breakfast then my son came home after like 30minute and clean up the house and the surrounding. Then after we ate our breakfast then I ask my son to take his bath while I did the same. So by the time I checked my time it was few minutes to 12 mid day then I started doing my makeup so that I can look beautiful.
afternoon 25/06/2022

So I did a perfect make up for myself, then after the makeup I dress up and by this time my son has already finished dressing up, then I picked up my phone and call my brothers wife in the village to know if they have start moving and she told me that they are about leaving that I should also move.
Then I picked up my phone and call a bolt rider to come and pick us because I didn't want to suffer and go to the park.
You might want to know what is bolt. Bolt is an online booking vehicle that can take you to your destination. Is very and you will be so comfortable.
So when I order the bolt the charges were shown and it was NGN 3500 ( 40.5 steem) and since we are two it was ok so I directed the driver to my house and he came and take me and my son to ikot ekpene local government.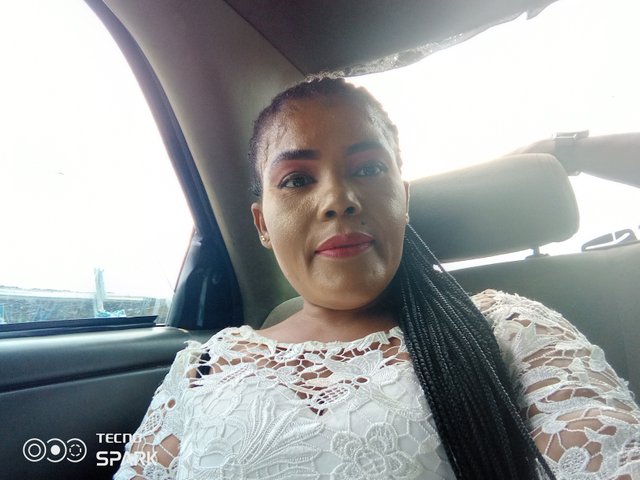 This is me sitting at the back seat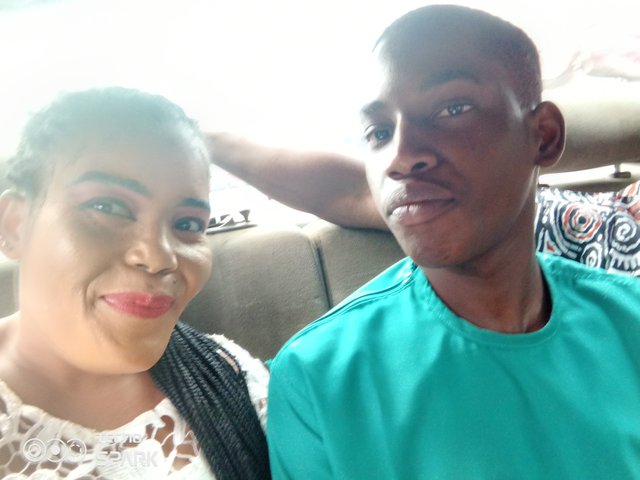 Myself and my son
Then when we reach ikot ekpene local government my siblings were already waiting for at a place the call 3 stars hotel so I pay off my bolt driver and then join my siblings with the vehicle they came with then we move to the girl house which is at number 104 Abiakpo Rd by Udohaya Junction, ikot ekpene.
By the time we reach the girl family was already seated and wait for our arrival then we were given a seat to sit.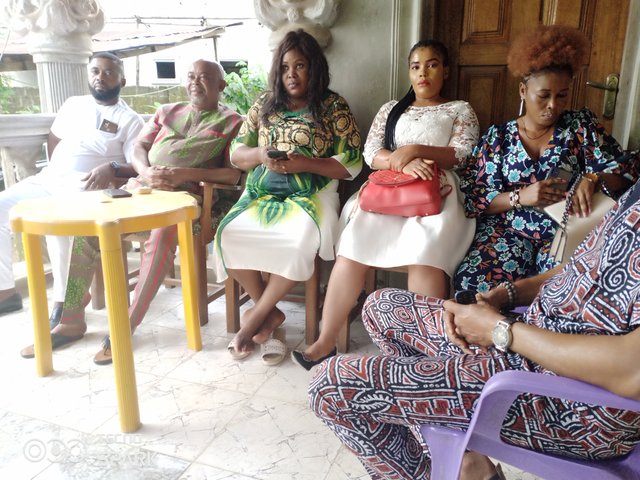 Part of my family members that went to accompany my brother.
The guy on white up and down is my twin brother that wants to get married, the one next to him is my elder brother who is standing in as the father because my father is late. The lady next to him is my elder brother wife then I am the lady on white gown then the last lady is my most elder sister and she is standing in as my mum because my mum is late too. Then the guy that the face is not showing is my cousin.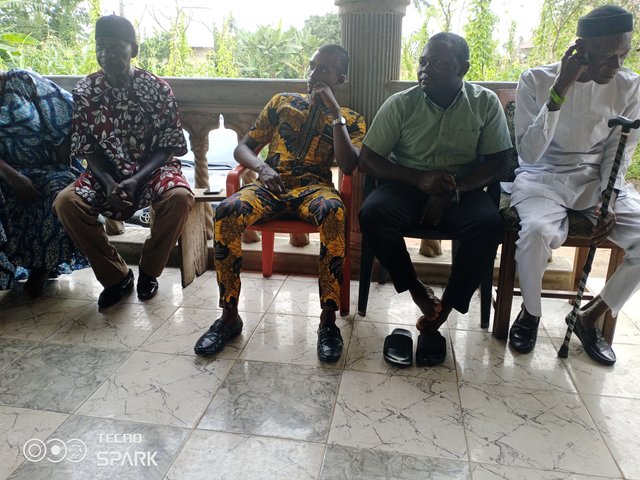 Part of my family members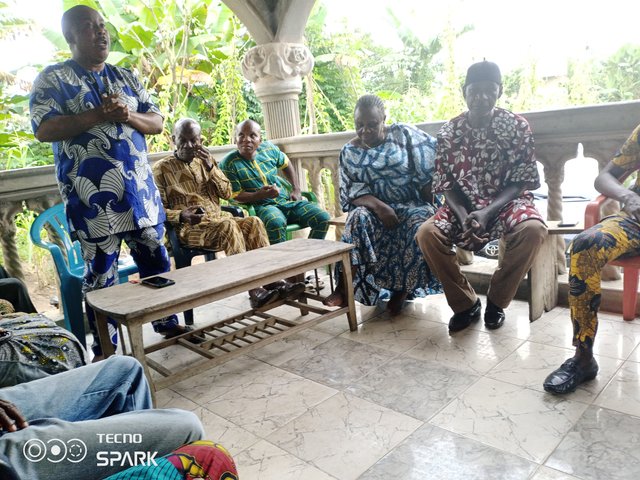 Part of the girl family members.
evening 25/06/2022

So after a brief introduction by both family my brother was asked to bring the items he was asked to bring so that they can honour the girl late father before the can proceed. The item was 1 he goat, 2 cartons of bear, 1 create of mineral, 2 bottle of hot drink, a jar of palm wine, 1 big machete, belt and cash of NGN 10000.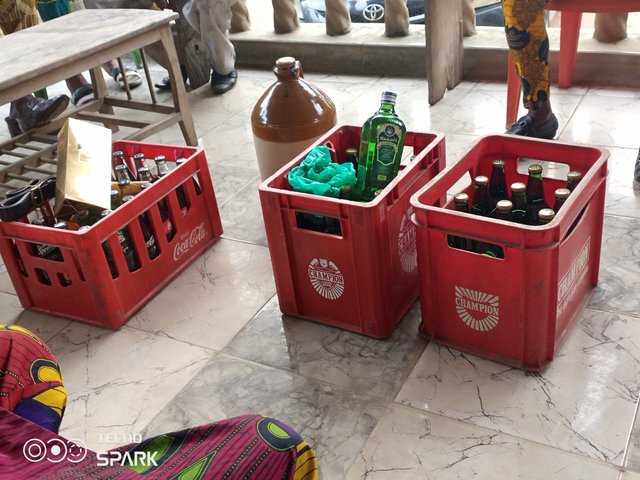 This were the item but the goat was at their back yard and my twin brother is the one to slaughter it.
Why they did this first is because the girl father is dead and is a tradition in the girl family.
So they use the goat and cook pounded yam soup and pepper soup for us then because of this we were there till 7pm and while they were cooking, the chief of the girl family call my brother to come and get the marriage list.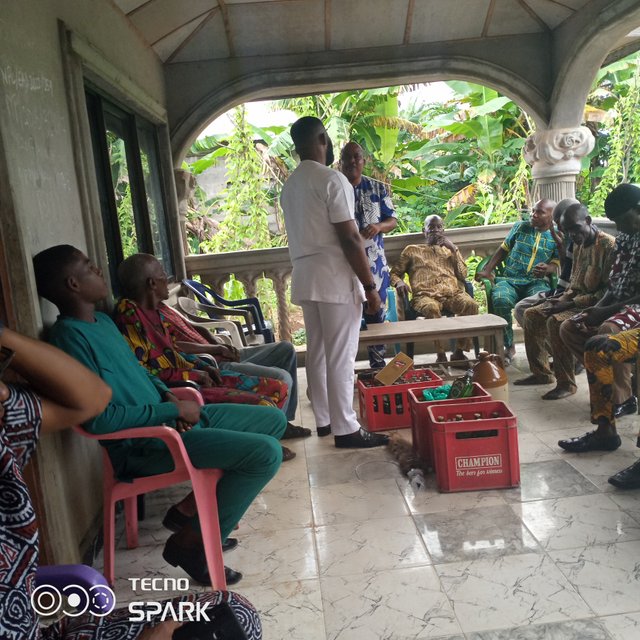 This is when the marriage list was presented to him.
So after some while the food was brought to us and we all eat and drank then we took group pictures, though the picture is not yet given to us.
conclusion:.

The event was so sweet and we are making arrangements to go and ague the marriage list because the D-Day is in November and I will love to see all of you.
Cc
@svm038
@saracampero
@ngoenyi
@event-horizon