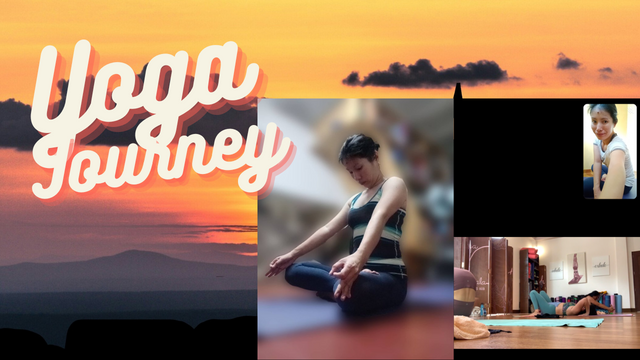 Getting physically fit is one of my goals. Health is wealth. Almost two years ago, I started to do some physical exercises because I found out I got high bad cholesterol in my blood. Along with the exercise I also did change my diet. I started actually with the basic Walk At Home program and eventually shifted to Ashtanga Yoga.
How I Started Practicing Yoga?
My sister, who is a Yoga teacher, has invited me to practice for years but I got no interest in it until last year. She actually owns a Yoga Shala back in our home town which is miles away from where I am at. The pandemic has restricted her shala to have face to face classes so she opted to do some online yoga class. This was last year. Until eventually face to face classes was restored. She invited me to join her classes virtually. In our home, in my own space, I practice with her students we have her as our teacher.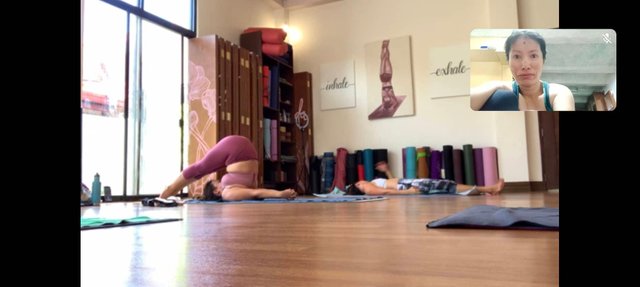 This is a screenshot of our Yoga Class yesterday. As Always I am the virtual student.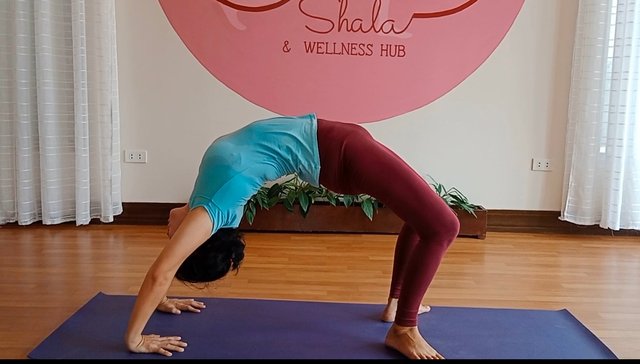 Photo taken last March 2022. First time to visit my sister's Yoga Shala and attended face to face class for the first time. This is me doing the back bends.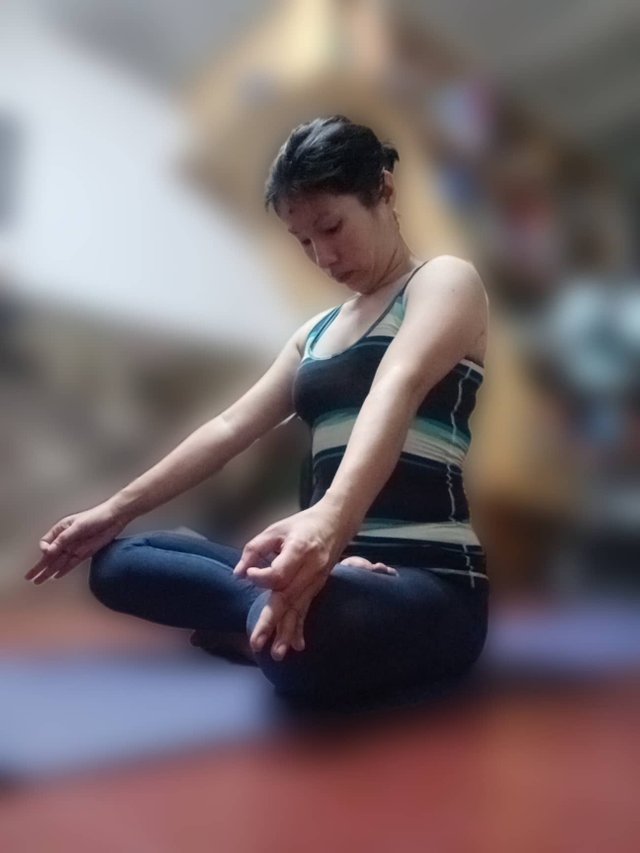 At home practice.
The first months I got body aches hahah. I was not used to it so my body is still adjusting with the poses. Eventually my body becomes open and flexible. I got to perform poses with ease and with strength. I am still new to the practice though it will be my first anniversary in September. Yoga practice takes commitment. Sometimes my laziness strikes but I also tell myself this is for my own good. I am practicing Yoga three times a week. Every Tuesday, Thursday and Saturday except if it is Moon day meaning no practice. No practice also if I have my period.
Me doing the back bends. I self recorded for documentation hahaha. That's my sister on the background instructing another student in the shala.
I consider this journey as an achievement for myself. Though I have not perfected the poses but I am progressing every practice. Being able to practice is already a success for me.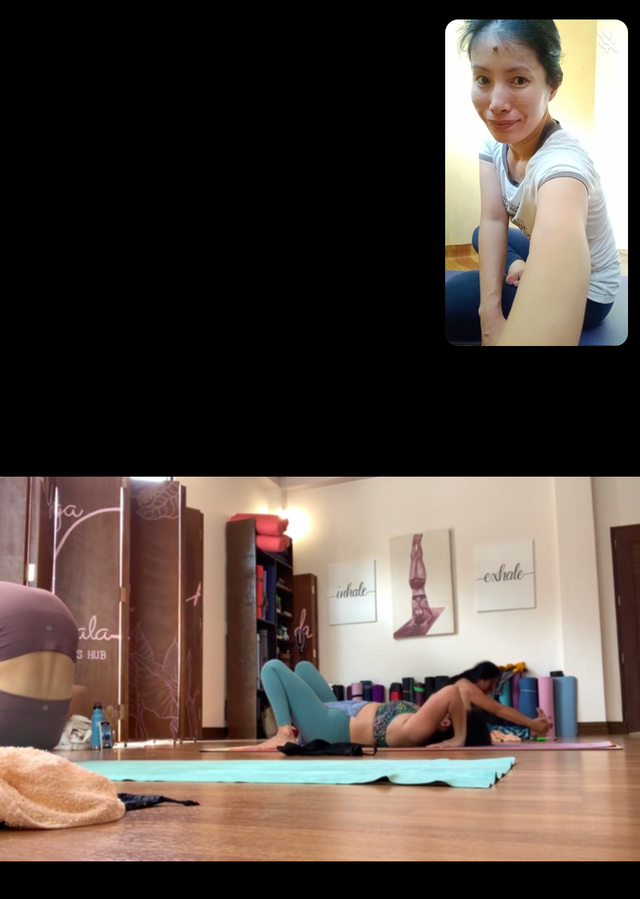 one of our class. with my virtual classmates.
Tomorrow will be another class. I am looking forward to it. Do you practice yoga too? or what exercise do you do? I would love to know what physical activities you do.
Before I end this, I would like to invite @jes88 , @kyrie1234, and @junebride to share their diaries here too!
Thank you for reading this far. Thank you for your time. Thanks also to @steemwomensclub for this community of empowered women. And to @nadiaturrina for leading the women in Asia.
Till next time!
Love,
Met