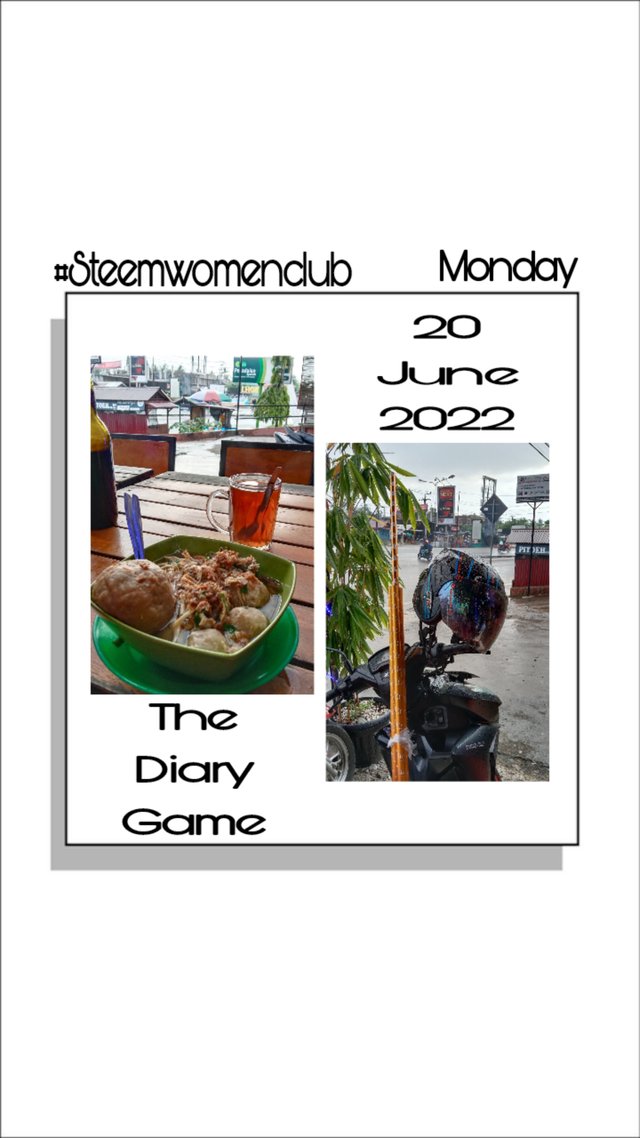 Assalamu'alaikum....
Hello steemian friends, all beautiful and smart women who have joined
@steemwomenclub
how are you all? I hope you are doing well and always smiling happily living this mortal life.
Today I @lizamute95 want to share a story about the life I'm living now. Today I am very grateful and feel happy because my daughter Keysha Khalisha has recovered from the illness she suffered a few days ago, it was not easy for us to go through these difficult times. for my daughter's recovery, thank God Allah has answered my prayers.
After my daughter's recovery today I went through my usual activities at home, right after I finished my homework my cellphone rang then I picked it up, it turned out that my brother-in-law called him asking for my husband and wanted to take him to Medan to take things there in a fusso car. Then my husband rushed to take a shower and put on his clothes after everything was finished I took him to Alue Keujruen to wait for my brother-in-law, it turned out that my brother-in-law had arrived there first and didn't take long to get into the car and then leave and I immediately went back home.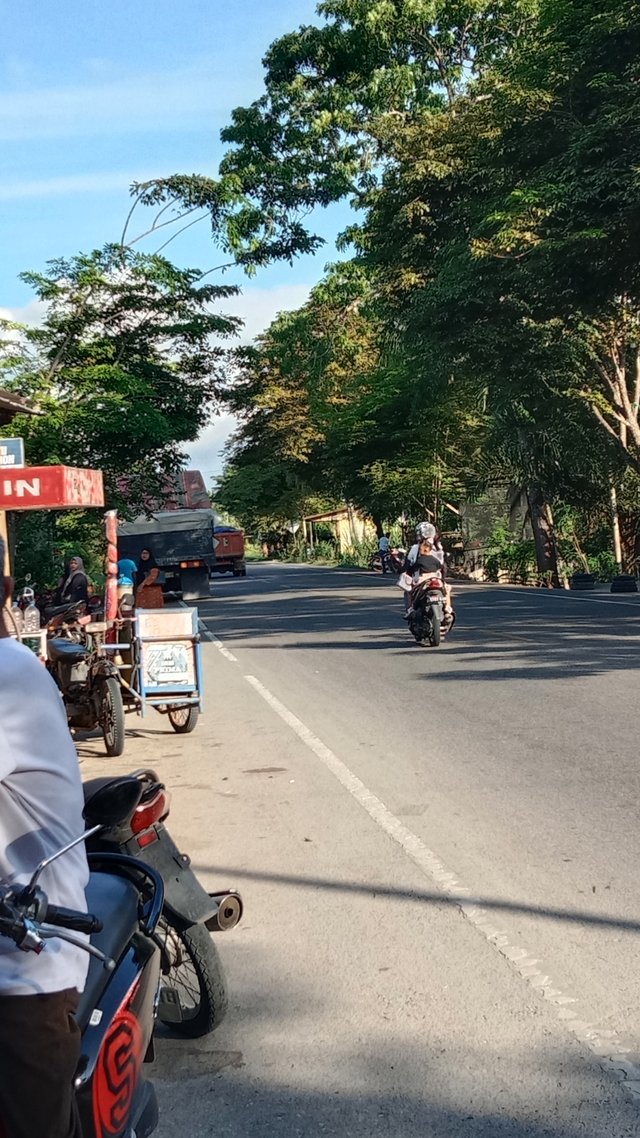 Today because my husband is not at home so I plan to take my mom and daughter for a walk, this weekend we didn't have time to go because my daughter was sick so I decided to go today. We plan to go to Matang Kuli first because we want to see the rice there maybe after Eid al-Adha the rice there is ready to be harvested.
At 15.00 I left by driving a Honda Vario 150 complete with my helmet, then half way through the sky the sky was very cloudy, I said to mama "karap ujeun sang mak" Then mama answered "nyoe, sang han trok tajakumangkuli" (In aceh). When we arrived at the Lhoksukon shop, I stopped at the curtain shop to buy curtain rails, after we finished we went out and rode motorbikes again, when we arrived at the Lhoksukon bridge suddenly heavy rain fell. If it rains he can get sick again.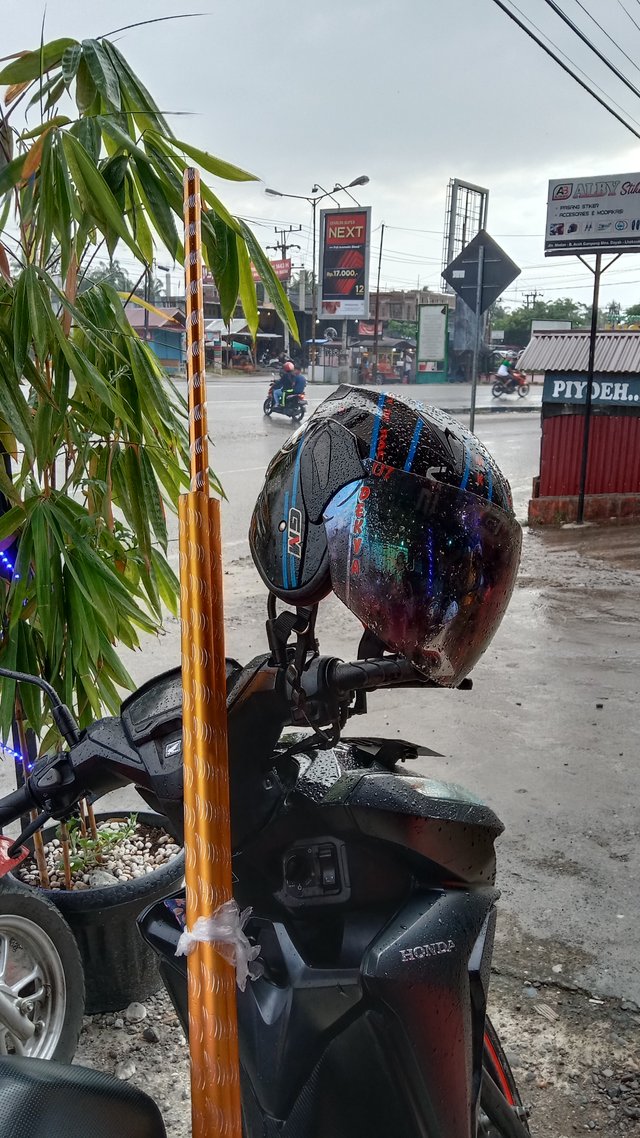 Incidentally, the Bakso Sikembar shop is not far from the bridge so I immediately stopped there for shelter and at the same time to eat meatballs. If the saying goes While diving drinking water.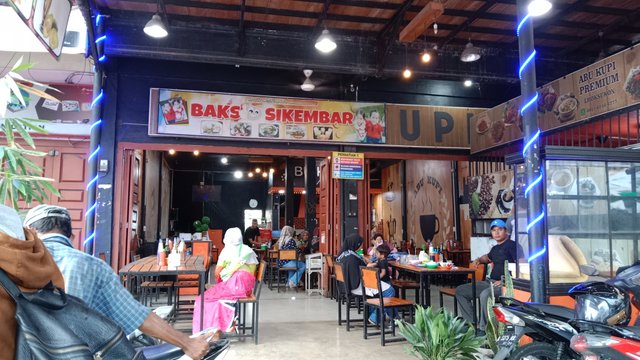 While waiting for the rain to stop we ordered meatballs, after looking at the meatball menu, I decided to order meatball firecrackers at a price of Rp. 15,000 then I ordered to drink hot tea Rp. 4,000 because the weather is cold I'm not interested in cold drinks.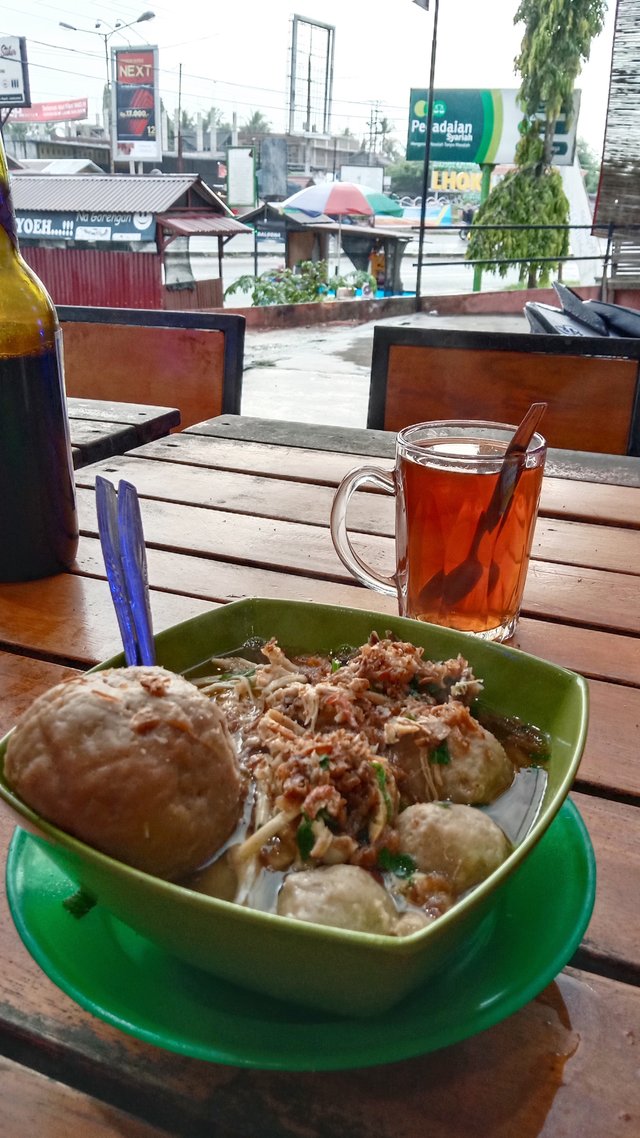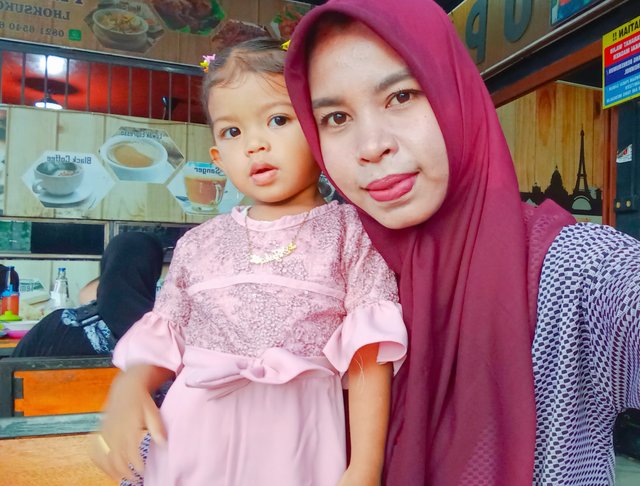 Then our order arrived while it was still hot we immediately ate it, the meatballs here are very delicious you will be addicted if you try it. After finishing eating the meatballs not long after the rain stopped, it was already evening so we went straight home, the intention was to go to matangkuli but it didn't happen because it was raining maybe next time we will go there.
That's my game diary today, Monday, June 20, 2022, if there are wrong words in my writing, I apologize, I really hope for constructive criticism and suggestions from all of my friends.
Thank you for reading!!
Have a nice day!!
Greetings @lizamute95