Hello amazing mommies!
Sacrificial love is a normal thing to mothers. They don't mind what will happen to them just to give their kids a brighter future.
Last week, my auntie who came from China went home. She shared to us how difficult her life is their. But she sacrifice everything just to let her eldest son graduate in his bachelor degree.
In China, it is so expensive to get a Visa so my auntie became a TNT their because she still don't want to go home.
But in the year 2020, something came up. The pandemic started their place and they were locked down, after the pandemic the government their slowly became strict and decided to put on jail those undocumented settlers in their place. So they put a detector everywhere where it can detect wether that person is a TNT or not once it will point on your forhead.
My auntie really had anxiety for 2 years, because ahe can't sleep properly because she need to be alert everytime so that if someone will knock on their door, she can jump on their window.
And this year, her eldest son graduated Engineering and she decided to surrender on the immigration so that she will be sent home without any problem.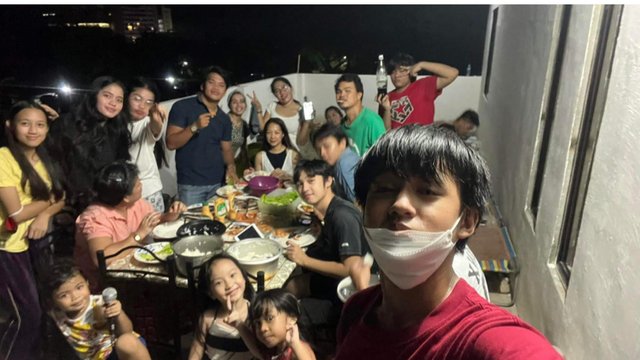 Last sunday, we invited her to our sunday routine which is eating together at my mom's rooftop. We also invited her kids and some of my cousins and aunties.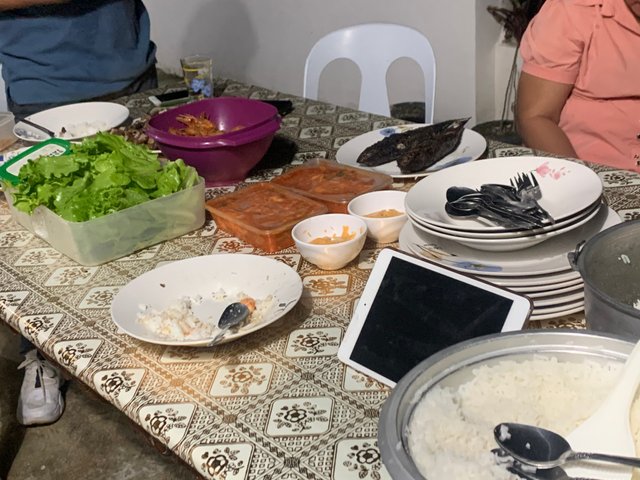 We prepared the following:
Grilled Fish
Shrimp
Grilled Pork
For Samgyeop
Lettuce
Thousand Islands
Kimchi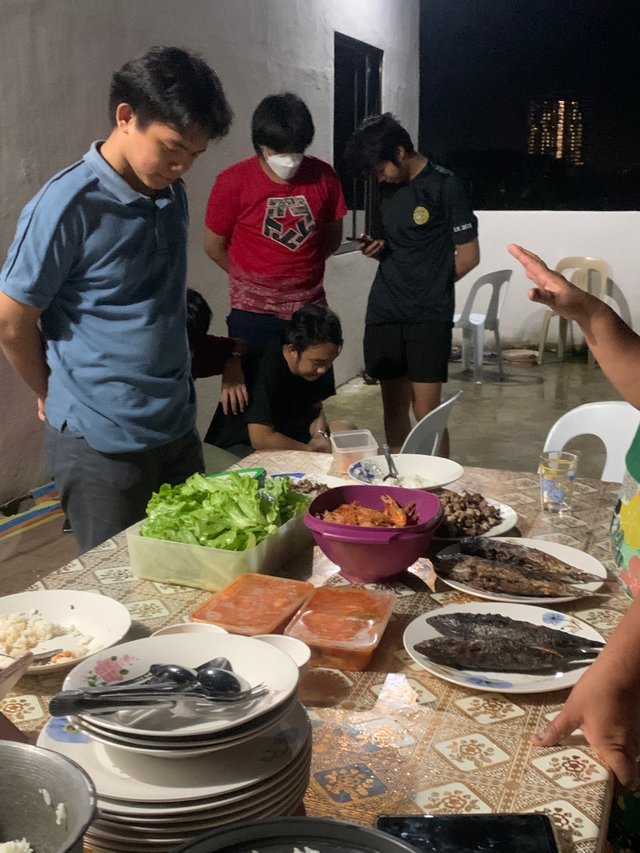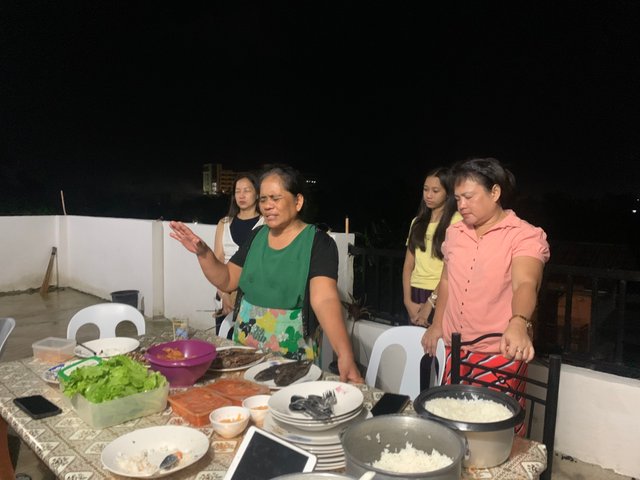 We started our get together with a prayer led by my mother. We thank Him for my auntie's safe trip and for sending her to us safe without any problem in the immigration and for letting her decide to go home before its too late.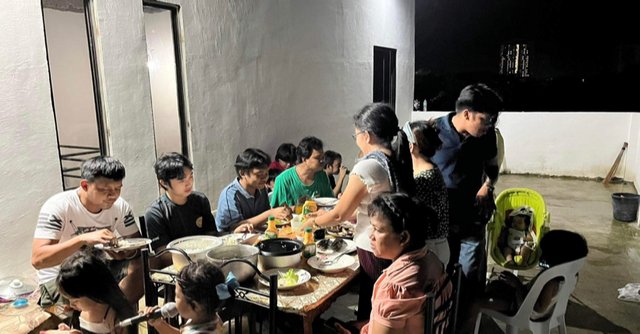 Then we started eating while having some chika with the crowd.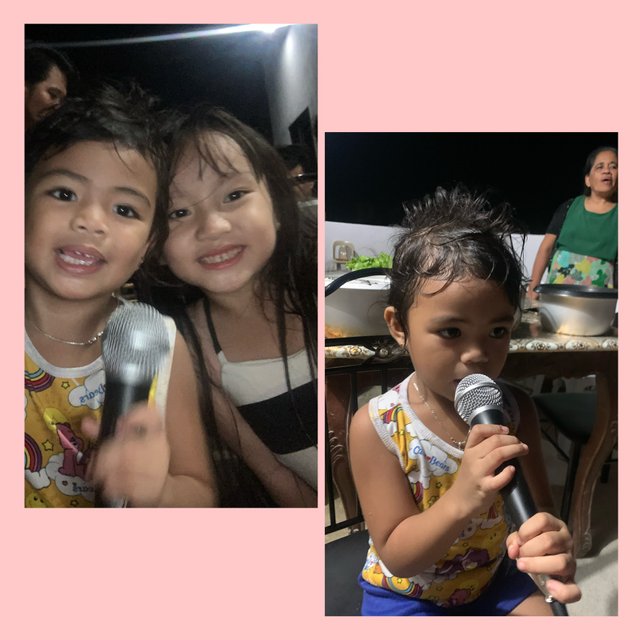 While eating, we are serenaded with these cute kids. By the way, they are done eating their dinner that time.
After eating, we also enjoy the karaoke.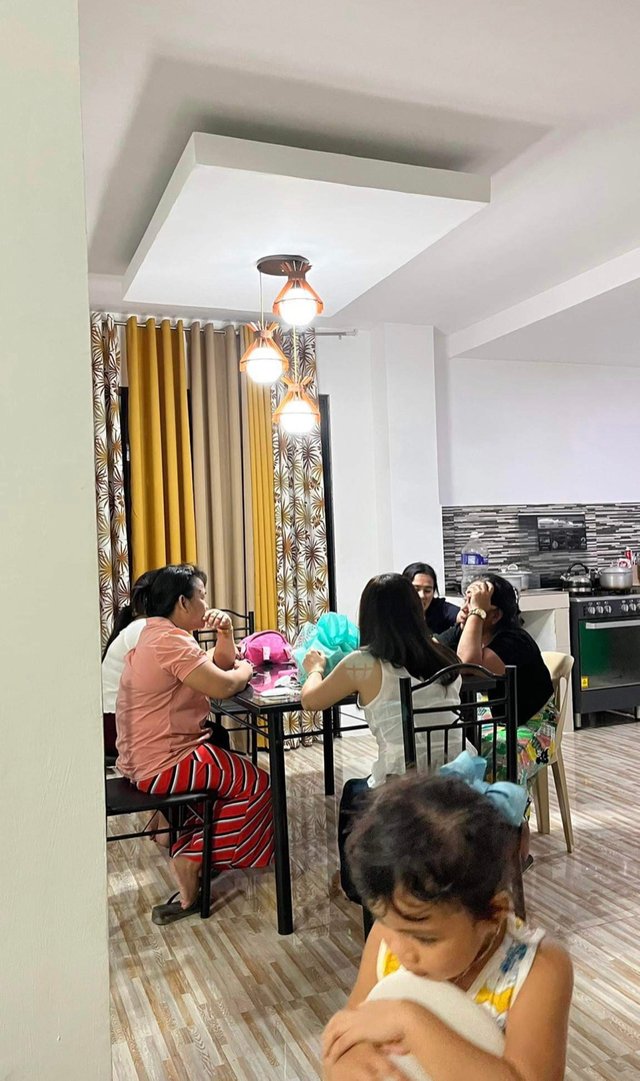 At 10pm, while my little cousins were still at the rooftop, we transfered to the dining area and continue our chika, and catching up each other.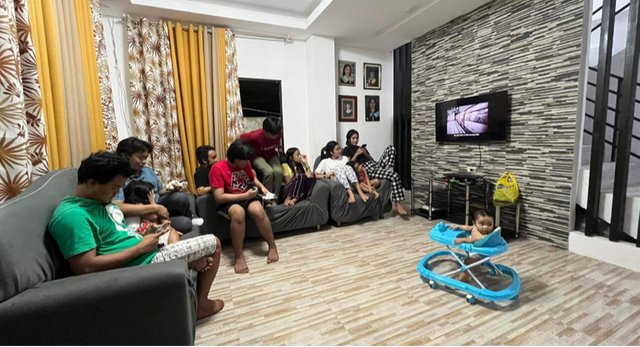 After 10minutes, my little cousins also went down and watch horror movies. Until heavy rain pour down. And so, we went home at 12mn already. But its alright since we really enjoyed the night.
That would be all for now. I am inviting my friends @steemitcebu, @jes88 and @sweetspicy to share their entries.
Sincerely,
[K Y R I E 1 2 3 4]

---