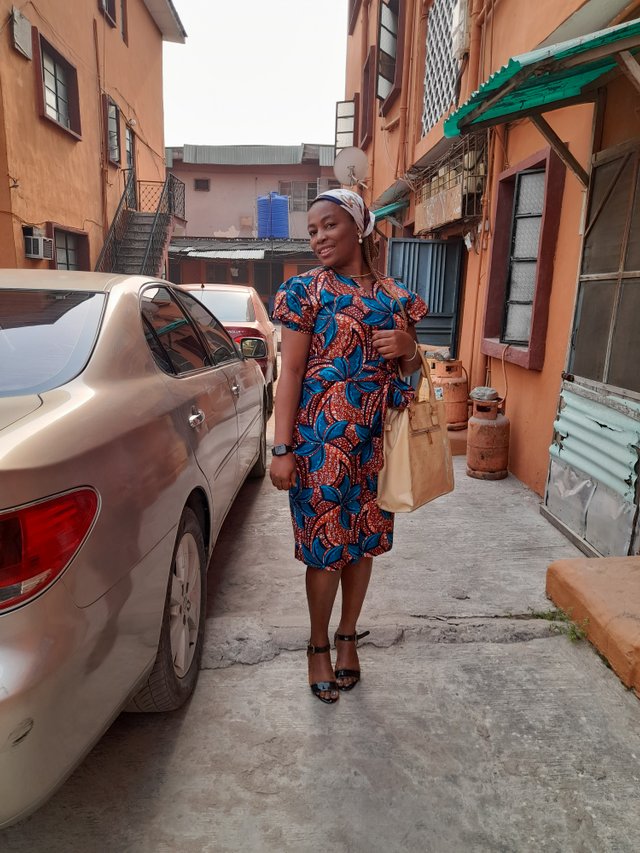 Greetings my beloved ladies in da house, how are you all doing? blissful weekend, I'm so ecstatic to be here again, hope you're all doing great.

FRIDAY 21st JANUARY 2022

My Friday was a kind of hectic, though my plans were achieved as planned. I woke up had my devotion and pray as well.
Then started my house chores by sweeping and cleaning and rearranging the house.
After that I dressed up and hurried to a place called babalola's market in mushi area of Lagos State Nigeria, babalola market is a place where butchers slaughters and sells goat meat in wholesale.
I do go to this market whenever I want to buy goat's meat in quantity to stock for the house.
Reaching there my customer whom I do buy meat from, has almost selling finished, so he saw me and was like madam you no come on time my meat done finish ooo, so I laugh and reply him "baba I no go buy plenty today ooo".
My people Things are very quiet expensive. The meat I bought last month that lasted for three weeks, was times two amount of what I bought on Friday. I was like oh God we will survive, which I have no other option than to add money and buy it that way.
Thereafter I droved to lawanson market to buy some food items because I wanted to cook oha and banga soup for the weekend, reaching there every shops was locked, security's officials were parading round the vicinity . I became so eager to know what was happening, I was like for a whole lawanson market both all the plazas to lockup, it must beaseriousissue.
I try asking people and non of them were giving me a reasonble answers, not until I moved towards to the lawanson main bus stop, and I saw some big cars with obituary poster placed on them, I was like who must have die hope is not mama lawanson, because picture of the person was nt too clear, I was unable to recognise the person, reasons Why I was so curious to know whom the person is, is because it was my former area where I worked and lived for 6 years.
To cut the long story short, low and behond it was the same person I was guessing, and she the landlady of the company I worked with then, they called her mama lawanson. I was so shocked hearing the news, because she was a very good woman despite her wealth, she was humble and generous.
On way I saw some of my former colleagues to accompany them to church, so I dropped my meat and joined them as they taken her copse to church, which spent like an half hour there before going back home, I was so touchy to an extend I unable to buy things at lawanson either, on my way home I branched in a nearby market to get some of the things I needed.
Getting home I started by watching the meat and the cooking as well. After cooking I eat and serve my kids as well. Then had my bath and relaxed, around 7pm, I started dressing up to work, because I was to resume night duty that same day which I left the house at 7:45pm getting to the office some minutes to 8pm.I took over the duty shift, though there was no patients on admission, I really had a calm night shift.
MY FRIDAY GALLERY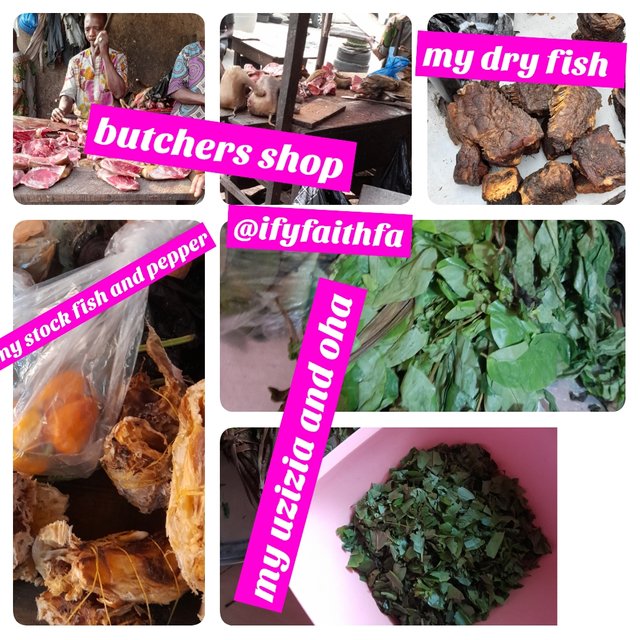 the preparation of my oha soup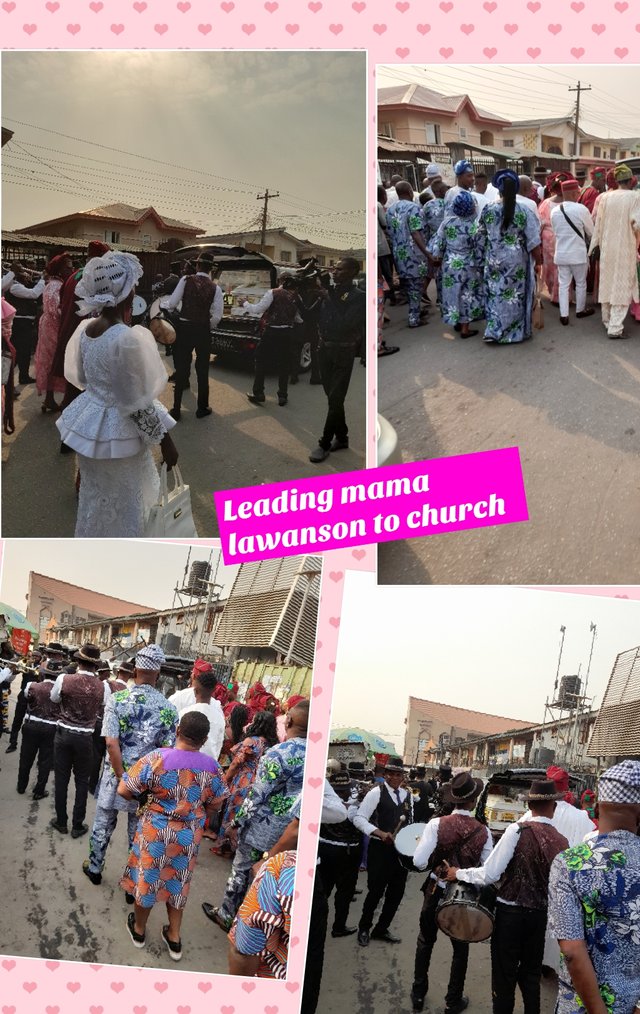 SATURDAY 22ND JANUARY 2022
My Saturday wasn't so busy, I had a quiet time and stressless day though, after I closed from work at 8am, I went straight to the church to clean my father's house against today been Sunday.
Thereafter I went back home getting home my kids has already tidy up the house, so I assisted them to make their breakfast so that they won't be late to school, because they do go to school on Saturday.
As they left to school, I left the house to @beautybb flat to iron out some issues going on in our premises which we spent about 30 minutes together in her flat.
After our conversation she accompany me to my place and our gist were ongoing, both of us had a good time before she left to have her breakfast.
After she I sought out dresses for today's service and I as well prepared my ofe akwu stew against today's Sunday. After cooking I microwave one leftover rice I cook week back and eat.
MY SATURDAY'S GALLERY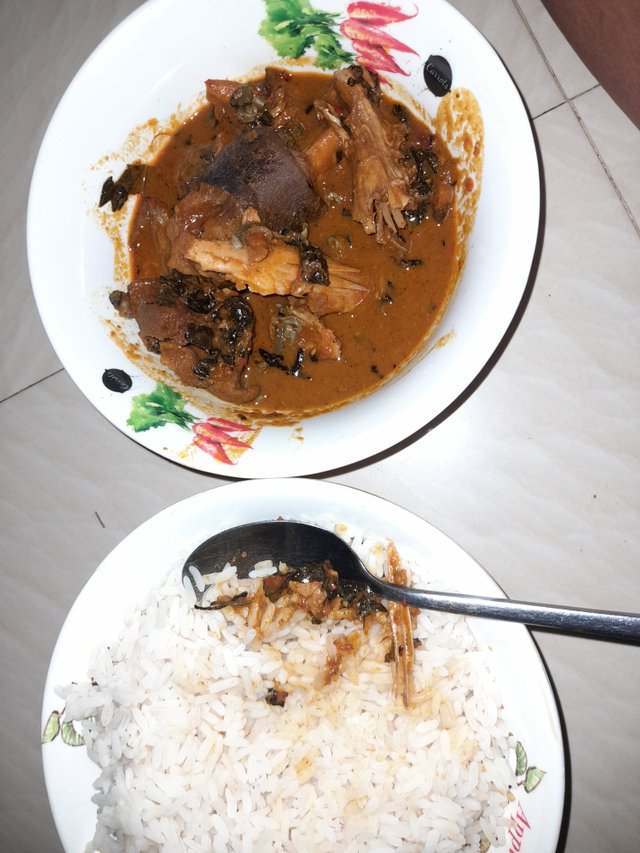 MY BANGA STEW AND RICE ,JUST FOR A TASTING

MY SUNDAY 23RD JANUARY 2022

I thank God for yet another Sunday, it was a great pleasure to be in my father's house to worship in his presence.
On my returning from work I quickly showers and drove to church. It was amazing service as God's own servant teaches us on the topic thus the making of a champion it was an awesome service.
The service ended and I and my family went back home, have lunch and rested until it time for me to get ready to work. Thanks reading
Cc
@ngoenyi
@beautybb
@steemwomensclub