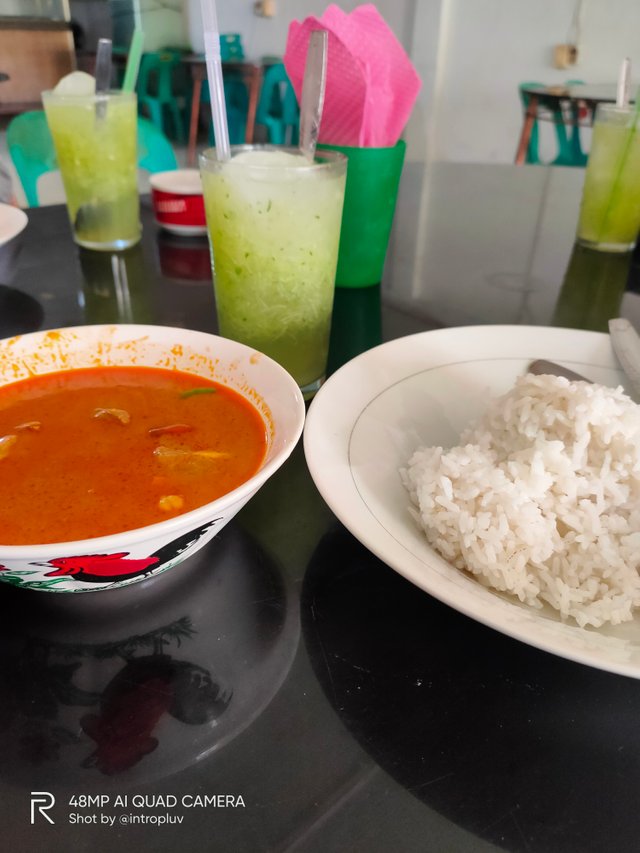 Lunch & reunion with my old neighbour, my best friends
---
Hola amigos my pretty ladies 🥰
How is it going ? Such a pleasure to meet you again in this special women community @steemwomensclub. Hope you have a blessed day, my dearest ladies 💖🤗
---
"I itek na manok na...ka kameng na leumo na... keu keubeu na mandum na... 🎵🎶 Abang seudia..." 🎼🎶🎵. Well, my mobile phone ringing and woke me up in this hot morning.
Yep, I got a call from one of my old best friends, my brothers yet like my fam. I don't know how could it be they get my number.
"Hey Dek, where are you now ? I am exhausted for looking for you from several years ago. I miss our unforgettable moments", One of my best brother that I ever had, calls me from the line.
We had a long conversation by Whatsapp voice call at that time. They gave me a bunch of questions to me in that morning. Yazz, they are too kind to me when I was university student and be their neighbours. They help me a lots.
And after had long conversation, they asked me to prepare myself and invite me to got lunch together while reunion with them. They want to pick me up yet I rejected.
We had a small talks and flashback to our old memories and unfortunately moments a few years ago. We flashback those old moments while having lunch with lamb curry and ice cucumber in that hot day.
---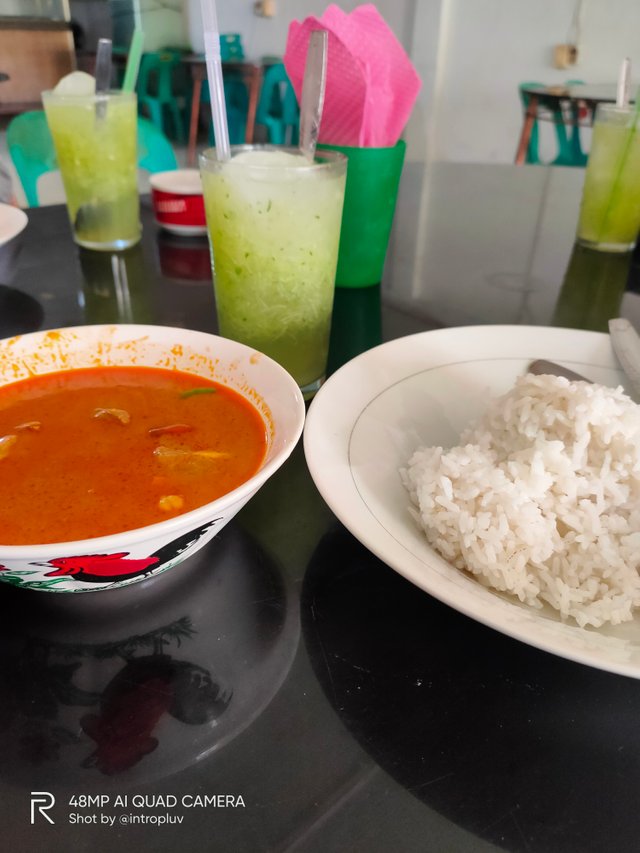 Having lunch & reunion with my old neighbours. Different blood yet like family. May Yaa Rahim blessed your life, my best friends
---
In the afternoon, I couldn't hold my sleepiness any longer. I changed my dress, switch on the fan then made a friend with my pillow and blanket. I slept a wink, "Zzzzzzzzzzz 😪". I took a nap.
Several hours later I woke up from my nap. I got up then did a little stretching in my bedroom.
After washed my face, I took the broom then started clean my house. I swept the living room, bedroom till my veranda. I continued to sweep the dinning room and kitchen area also.
Less than an hour later I got some meals. My sister cooked my favourite meals today, Shrimps curry with Aceh special dish, fish (I don't know the name. My bad) chili sauce and sautéed broccoli, carrots and baby corn.
Made a little du'a a.k.a. meals prayer then ate it. Alhamdulillah, I do love my foods today.
---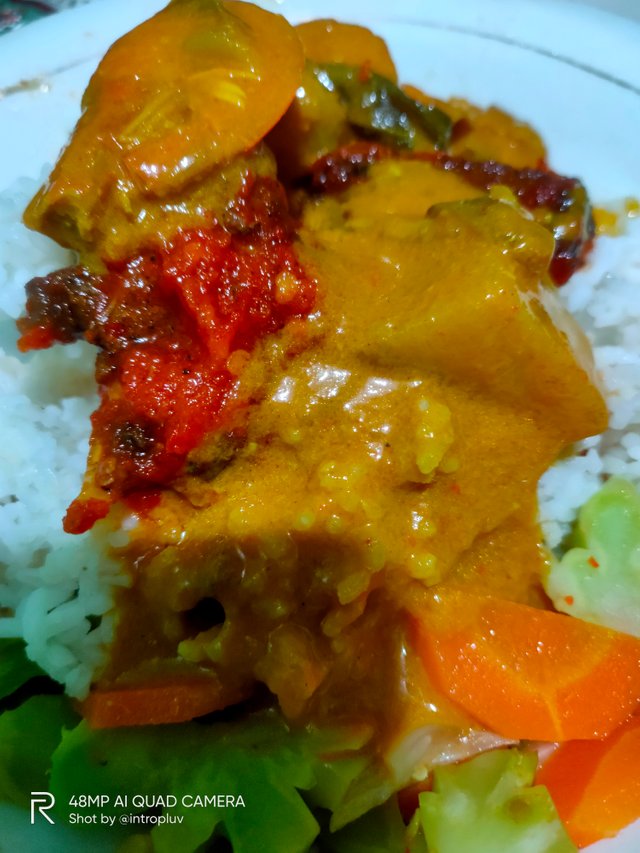 Starving 🍛
---
Due to the fact that I am still getting period, I had a duty from my lovely sister to looked after her son in the dusk when my sister want to Pray Maghrib.
I had a baby talks with my adorable nephew, a baby boy whilst feed him with the special biscuits. Alhamdulillah, he loves it.
He was happy as a Larry when he ate that biscuits. I do love my nephew.
---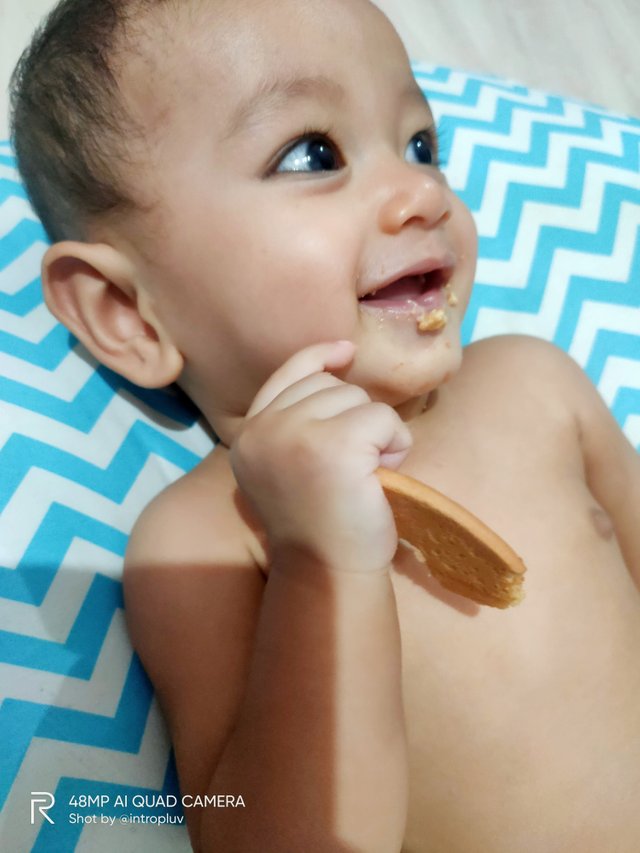 Alhamdulillah, my lovely nephew has a good mood now
---
I took my cellular phone then started typing to make some posts in some of communities in Steemit. After read and reply some comments on my notifications, I read and resteemed some posts also in some of communities in Steemit.
I watched English & some news videos plus commedies on social media on my cellphone. Then I took a rest.
Have a good night, my pretty ladies 🌌🕌🤗.
---
I really appreciate if this lovely community @steemwomensclub want to give some critical or advice to me 🥰. So that my post will have a good progress day by day 🙏🏻.
---
A massive thank you to @steemwomensclub @svm038 @nadiaturrina for the big support to this lovely community ☺️
---
---
Warm regards,
Intropluv