Assalam u alikum all the pretty women :)
This is Aniqa Mashkoor from Pakistan. Hope so you all will be doing well and will be enjoying this contest series by @steemitblog and a shoutout to @steemwomenclub for this lovely topic. Today I'll be writing about the Important man in my Life and will be discussing why is he so important to me.
Being human and living in this social world, we all have a huge network of different humans around us. And the best part is many of them are important for us but choosing only one person was quite difficult. But afterthought of a moment, there was only one name that came to my mind and that is my father :)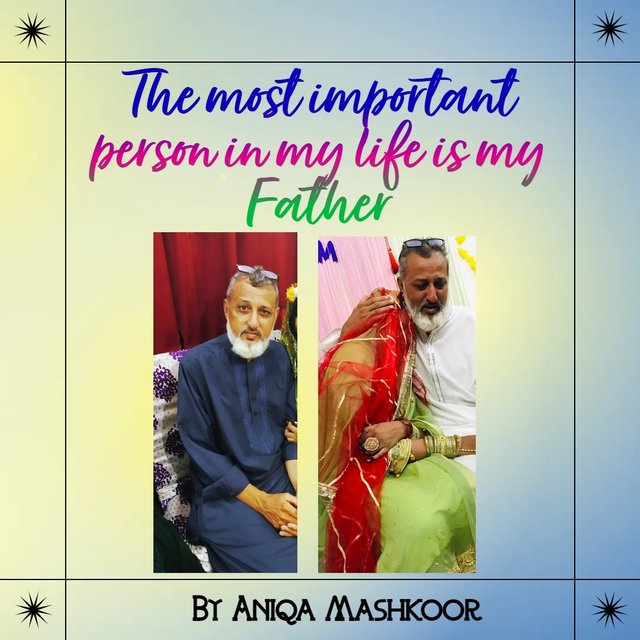 For me, my father is the most important person and I love him with all my heart for all the sacrifices he has done for us. Baba, is like a friend to me, a mentor, a guide, and a perfect support system. I am blessed to have him by my side. May Allah grant him complete health in the future too. I have boundaries with him but I guess to have a bonding with your dad that you can discuss all the things easily is a blessing.
Baba is the only person with whom I can discuss all my problems and worries and I know he is always there to guide me and suggest to be the best decision I should take by considering the situation. Dads are the core members f any family and they have to behave like that too but it literally doesn't mean that they have to be strict.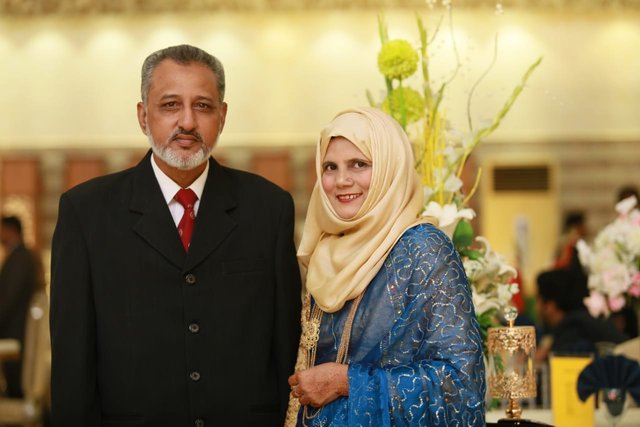 Another reason to love him the most is his open-mindedness and giving space to her daughters. I don't belong to a very upper-class family but my father has never imposed his decisions over us. Instead, he has always suggested to us and listened to us too. A person who respects your perspective.
To daughters, fathers are the first male person to whom they trust, and trust me I have seen some girls who hate men just because of the dark time they faced with their father. We have a very deep impact of people and their presence in our lives and because of them, we shape our personalities. Alhamdulillah, I am blessed that to me baba has always been a mentor and a guide.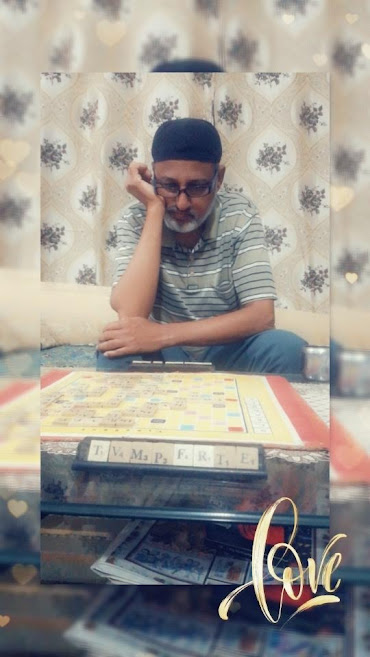 Though it's a human psyche let me tell you all why I feel that there is no better person in my life than my father. From childhood, I had been very close to him. We are only two sisters and we have no brother. So in short we have never seen any other male relationship this closely. I have personally seen how many efforts and sacrifices baba has made for both of us and our happiness.
That tough job schedule, that other jobs to earn a living that he can fulfill all the desires of his daughters. I remember once my father went to Saudia Arabia and from there he bought two very cute dolls. It was a soft toy and quite expensive. One of his friends asked why are you wasting money on buying these useless toys and he very politely replied with a smile on his face maybe it's useless for you but after giving this to my daughters the smile on their faces will be priceless all for me.
Baba has one good thing that is he spent all his time at home, like after coming from his job he used to go nowhere and stay with us. So we used to tell him all day story. We played different games make videos and watch TV together. That means it's all family time and this is one of the other things I have learned from him is to prioritize your family first over all other things.
A father is a perfect example of love and courage for a daughter. My father is my powerhouse and my entire support system. He has always shown his trust in me and supported me in all my decisions.


Lots of love to you BABA <3

I am inviting @naddiyaatif , @umme.hani and @cocomuff
Signing off, Aniqa Mashkoor