Hello Steemians
Happy Eid-Mubarak and seasons greetings to all and sundry, it is another beautiful day today and a wonderful opportunity to come your way once again this week with another one of our contests. We hope you like them and as usual you join in and propagate it around for all to join in.
Contest Time
Once again Steem-ghana is here to serve you with another contest for all we would definitely be looking forward to your participation.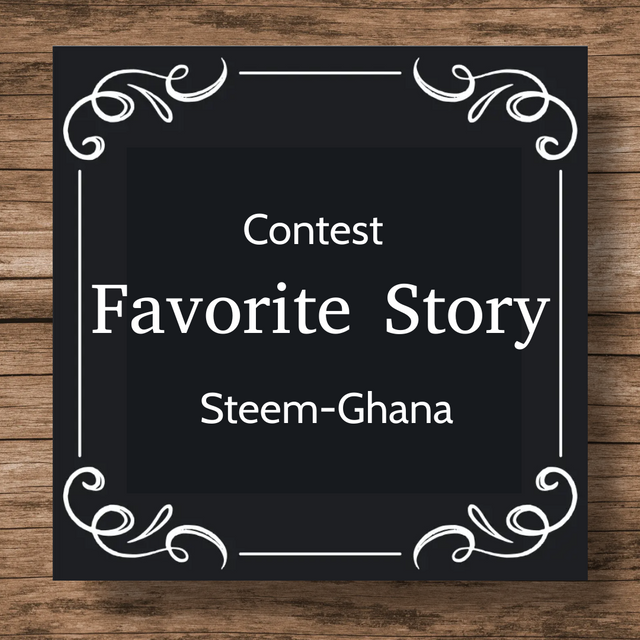 Share with Us Your Favorite Story

As we go through life and schooling and culture, we learn a lot and we hear a lot. Some of these hearings tend to come in the form of stories, it may be folktales or folklores, it may be barbie or some utopian story, it may be a myth or some cultural history that seeks to imbibe in us the spirit of patriotism or teach us our past.
Irrespective of which genre these stories belong to or where they may have originated from or what they seek to teach us, some of them stay with us for good whiles others fade away and most often than not those that stays with us are the once we love. And so for our contest today we wish to hear that story from you.
Share with us your favorite story, the ones your mama told you or the one you stumbled upon in the library, we would be glad to read them.

CONTEST RULES
Every participant should resteem the post.

Every entry link should be submitted in the post comment box.

Tags should include: #steemexclusive #ghcontest and any other relevant tag.

Contestants can use #club5050 and the various clubs only if they qualify for its computations.

Plagiarism is strictly prohibited !!!

No copyrighted images will be tolerated.

At least 300 words are required.

Entries halt immediately after this post expires.

PRIZES
1ST PRIZE - 10 STEEM
2ND PRIZE- 8 STEEM
3RD PRIZE- 6 STEEM
4TH PRIZE- 4 STEEM
5TH PRIZE- 2 STEEM

Credit will be given to;
1. Clarity and orderly presentation of ideas.
2. Effective use of markdowns will be commended.

This contest was brought to you by by @nattybongo.
---
Thank you for your attention, time and consideration. Hope to hear from you soon.
---