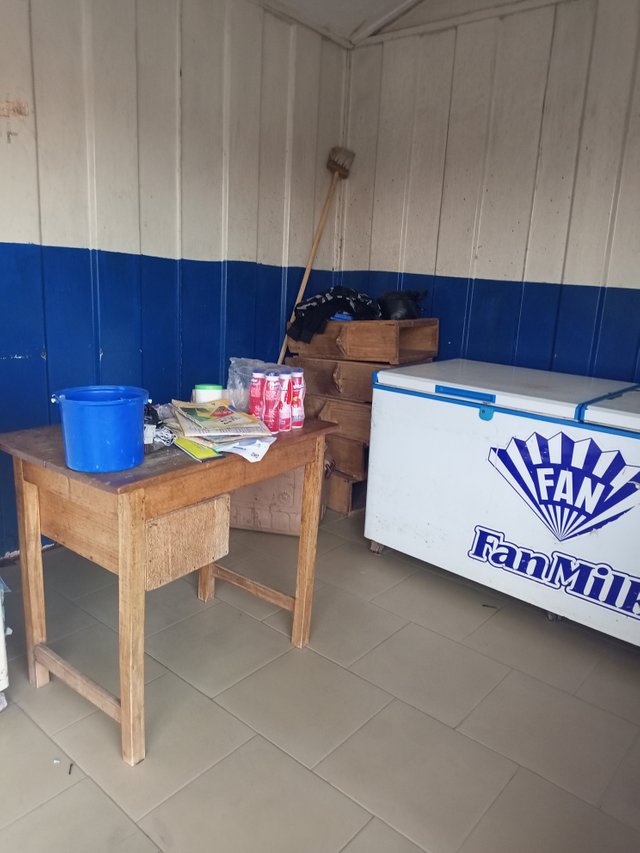 ---
Greetings All. It's another beautiful day - Wednesday. I woke up early around 4:30 pm as usual to support my kids to school. Some of the things I did was to press on their school uniform, bathing the younger one, dressing him and finally taking them to the bus stop. At 6:50 am the bus arrived for them to be boarded.
---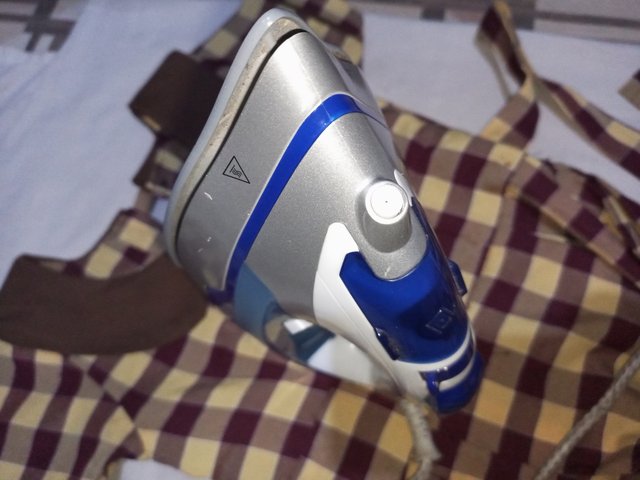 pressing on the kids uniform
---
School was less busy today. We have allowed to students to revise their note for next week internal exams, so teachers were not pressurised to make intensive teaching. We had time to record our continuous assessment forms and chatting with colleagues. At 12pm, we allowed our football players to begin some short training and physicals for the upcoming friendly match at Jeduako. At 2 pm we closed from school.
---
There was another assignment to complete after school. This was submission of the final edited soft copy of questions to our Educational office. Two teachers from our school were selected to be among the panel of Examination questions sorting. They are Mr. Asante Kodua; Our Maths teacher and Mr. Asare; our BDT teacher. I went with them to Education office for this task. We met Mr. Wisdom and Mr. Appau who are part of the team. The pen-drive with the questions was given to Me. Appau to check and download to their PC.
---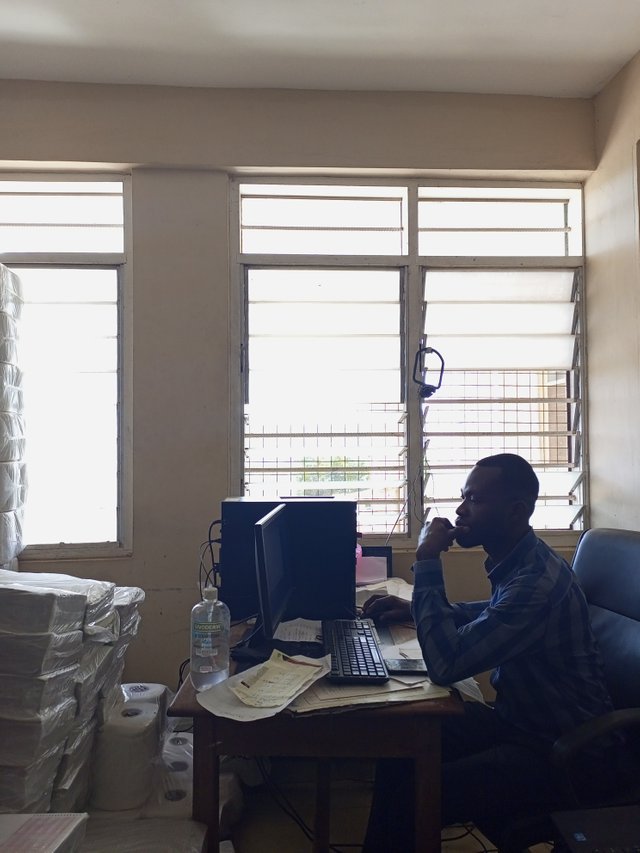 At education office meeting Mr. Appau in fron of the computer downloading the questions from the drive to the computer
---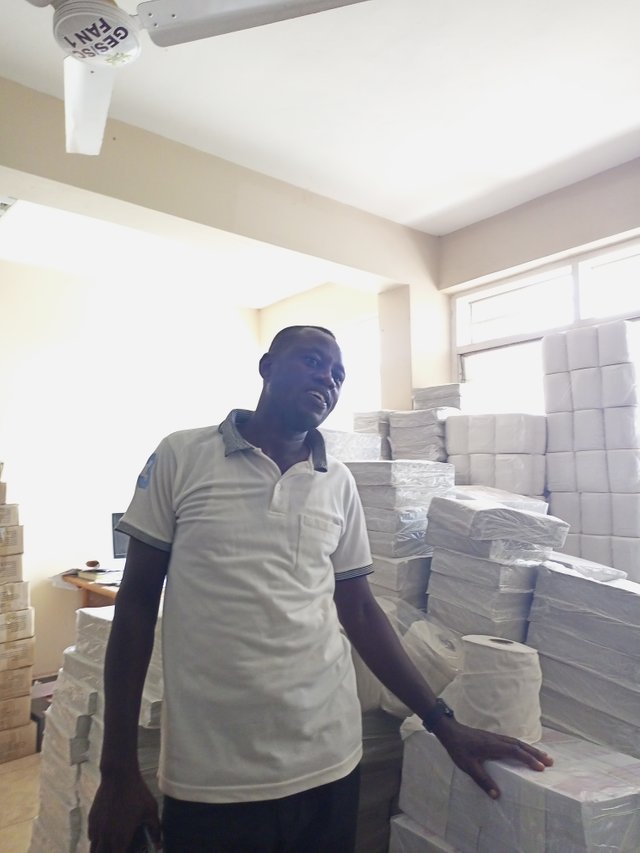 Mr. Wisdom chatting with us about how things is going to be done
---
We had to wait for about an hour for him to finalise with us. So, we sat on chair in the Exams room waiting for them.
---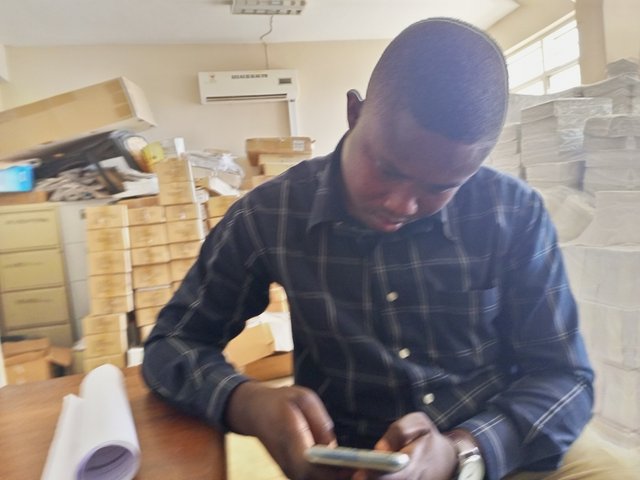 Asante Kodua interacting with his mobile phone
---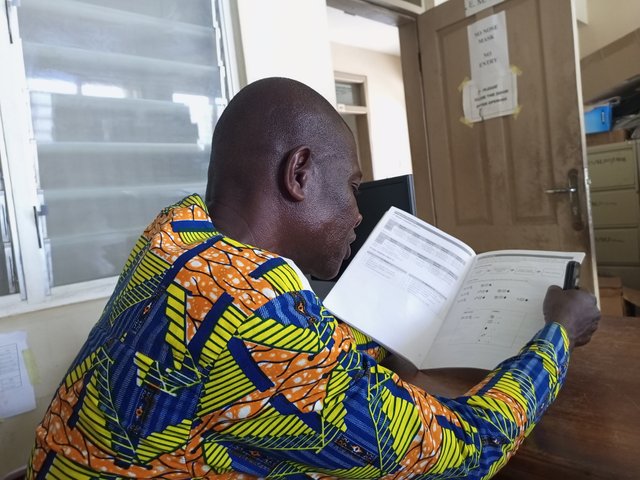 Mr. Asare looking through book
---
We were able to finish everything around 3:34 pm. We could not get taxi from Education office to town, so we had to walk. When we reach to Nsuta Town, I went to the fan milk depot about 5mins walk to buy five pieces of fan milk. It cost only Gh¢ 6. Each one cost Gh¢ 1.20. The Seller quickly opened the freezer to pack them in the polythene bag for me. In the cause of servicing me, I took about two shots for my post.
---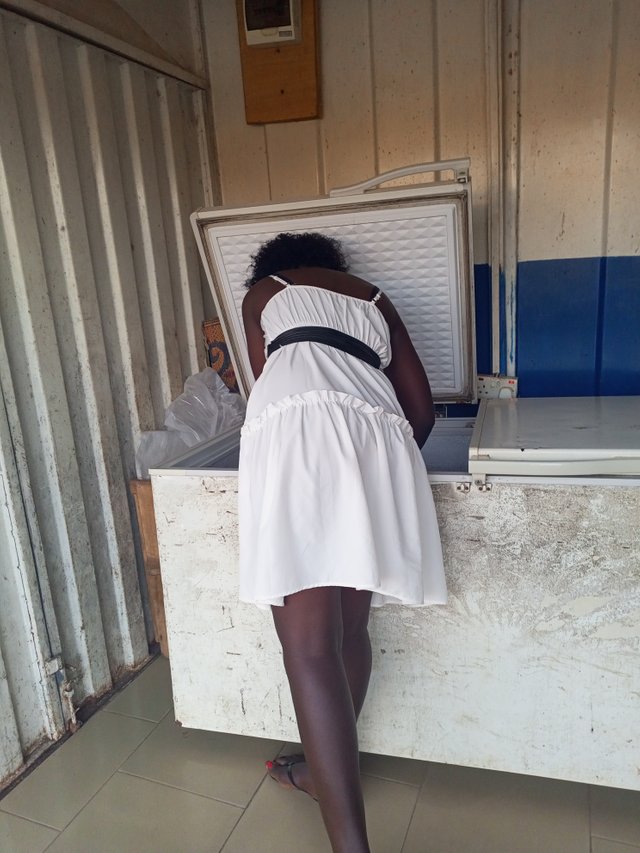 At the fan milk depot. The seller packing them in polyurethane bag for me
---
I took to my heel to my house; about 15mins walk from the fan milk depot to my house. There is a short way when one takes route behind E-Hotel. When I was close to the house, I bought bread and milo from Suba's provision's shop.
---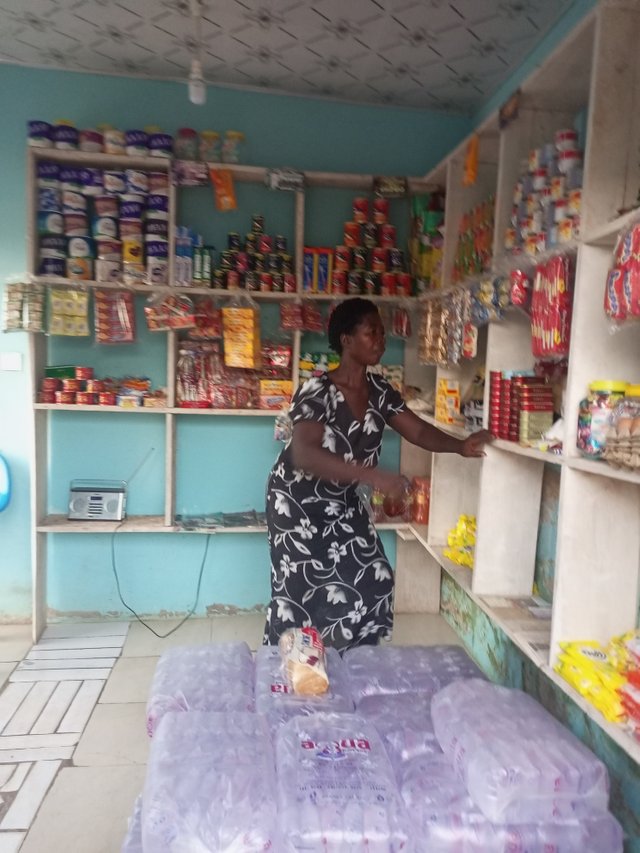 Buying bread and milo from Suba's shop
---
I finally reached my house to meet my family. The kids were very happy, the first thing to collect was the fan milk 🥛. They began to suck theirs. I just sat relaxing for the next Activities; taking my supper and getting back to steemit for many activities. I had post to write for Steem - Ghana about 3 best
#club5050
content before the close of the day. My kids would be writing exams next week and I needed to guide them to learn and help them to do their homework.
---
My day was busy, but I thank Almighty God for the mercies He granted me. My pleasure for your support, engagement and encouragement.
---
Thanks for your attention, funs!
---
---