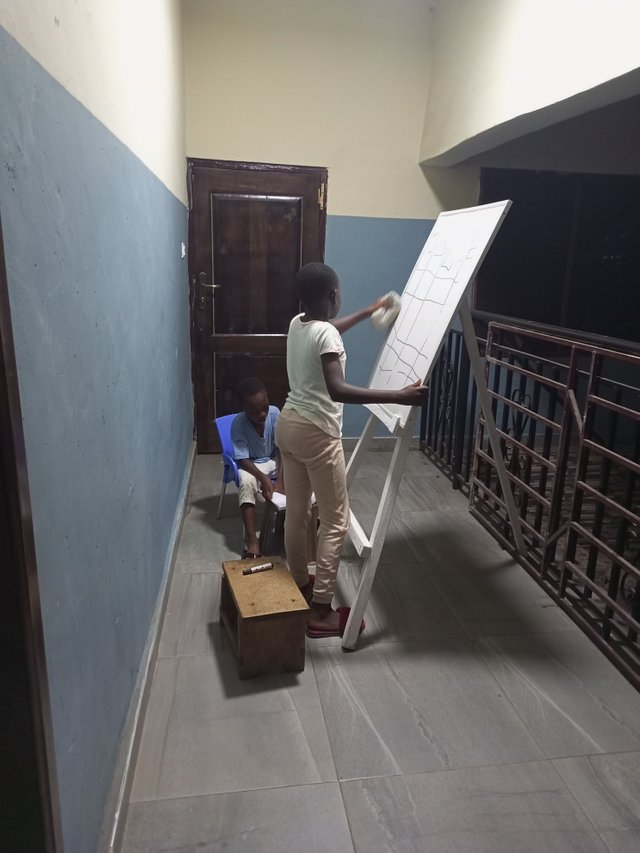 As it has been the slogan on the lips of some citizens: "teachers rewards are from Heaven."
This assertion seen to be debatable, but somehow true. Since if you are a teacher you become more like a pastor, lawyer, counsellor, doctor, motivator, coach, and many field of work that I cannot mention all here. But, does our salaries reflects the kind of all these numerous works? The answer is absolutely no! I don't know much about other countries. But here is the case Ghananain teachers are paid with meagre salaries difficult to thrive in life with your family. Difficult to live normal life, acquire mansion and buy car to live comfortably.
---
Looking at all these bad sides, one can say he would never become a teacher since if you look at the salary no one would become millionaire with the teaching job, unless you engage in other side job. The base standard of living must be having something to eat and wear as the bible put it in the book of 1 Timothy 6:8 1 Timothy 6:8 - "But if we have food and clothing, we will be content with that." But this is even difficult for some teachers as we speak now.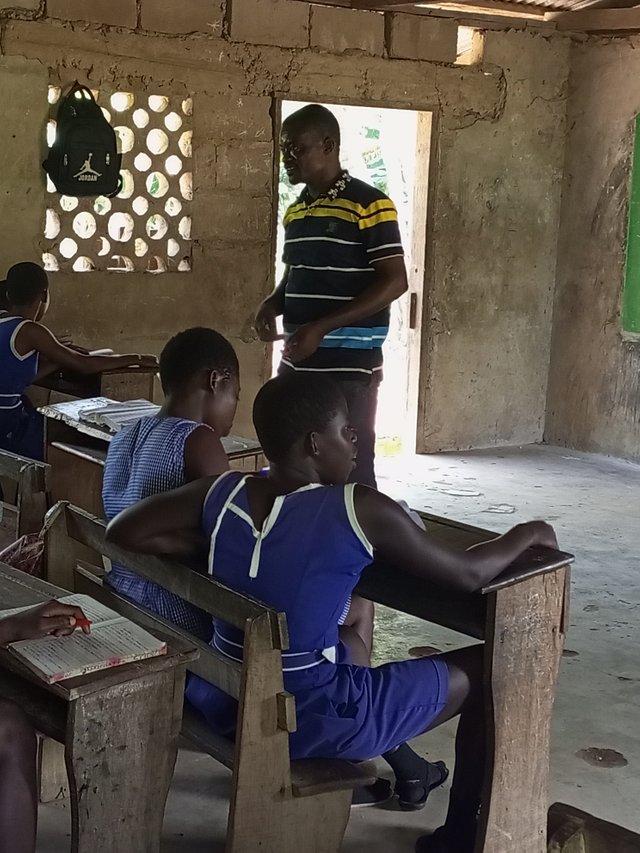 In considering all these stress teachers pass through, one would never dream of becoming a teacher in Ghana if we are really looking on the side of becoming affluent in future. But there is one unique thing that move us today of being a teacher and being content with the job no matter how the storm tempest, we still live with passion and love for the teaching job.
So, I could say that my passion for teaching grew very intense when I was in my tender age and that is what has kept me, not because I am paid with satisfactory salary. But I live with passion for the teaching job. But the one who look on the side of getting rich would quit on the way. Today, I teach comfortably even though I don't get better paid. The kids are my great asset who motivate me. So I always teach comfortably. Like today, though we still enjoying revision week, yet I entered class to deliver some of the salient points and areas which would be possible to be examined.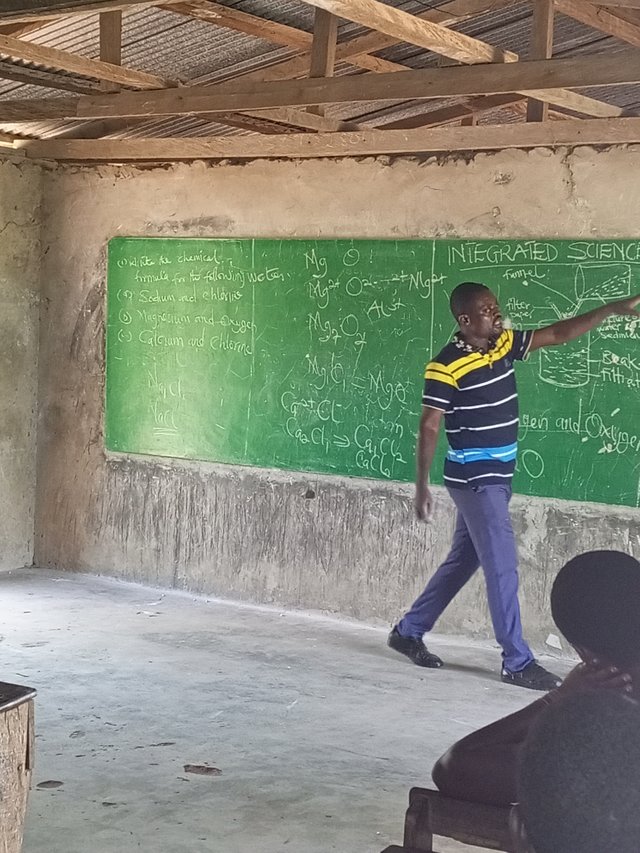 Revising the topics taught with my students
---
Surprisingly, the students learn more when they are guided, motivated and teachers are always with them to coach them. For the last 3 days I allowed the students to learn on their own without stepping class, but today my presence revealed that the students haven't learnt anything, simply because they wanted us to direct them how to even read, where to locate points and answer questions perfectly. But, when I began using all sort of practical demonstration and touching on some possible questions and areas they became conscious of themselves.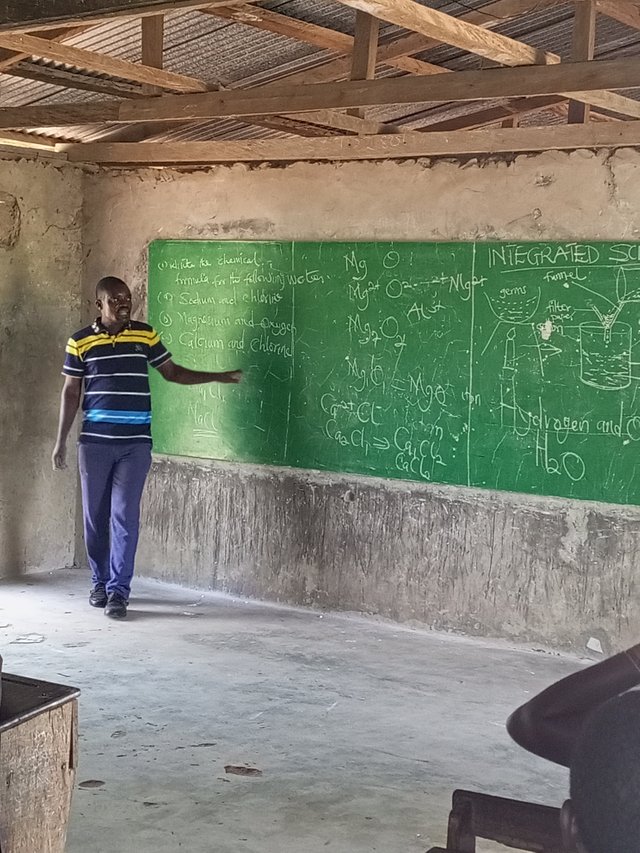 teaching students filtration/purification of water under separation of mixtures
Not only do my teaching work ends in school, but in the house too, I do teach my kids after school. Today teaching and learning has become very easy. As a teacher, I have to also instill in my children to develop a habit of learning without being lazy. So I have bought a marker board and markers for them to learn in the house. They just need little guide, they can learn better.
When they return from school, after eating, I guided them to learn some simple mathematics to open their brain. I guided the elder sister to teach her brother. She did it perfectly.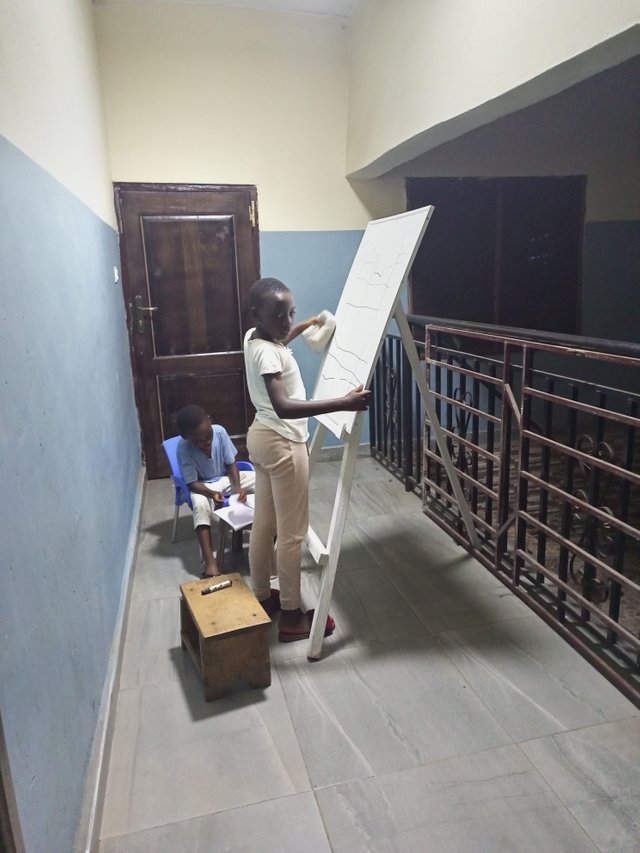 My kids learning in the house
---
Around 6 pm, I went to town to cash out some money from Figaro Momo Service. They are doing promo of best offer from 1st to 31st December 2021.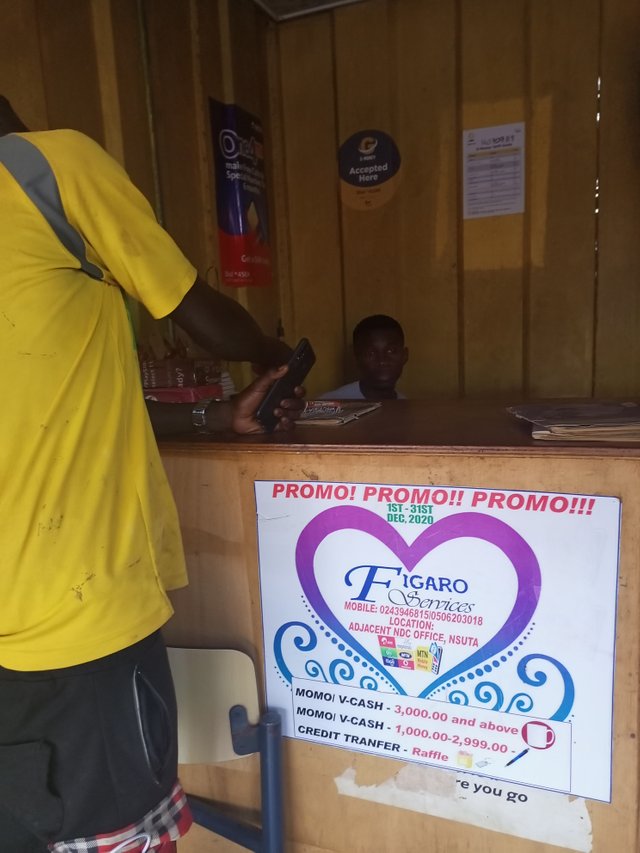 cashing money from Figaro Momo Service
---
The rest of my time was used to visit Steemit blog for commenting and curation. I also watched TV and playing with my kids before going to bed.