Hello Steemians, i hope we all had a good day and a good start for the new week. But first, happy new week. I'm always excited about new weeks because it gets positive. I wake up with motivations.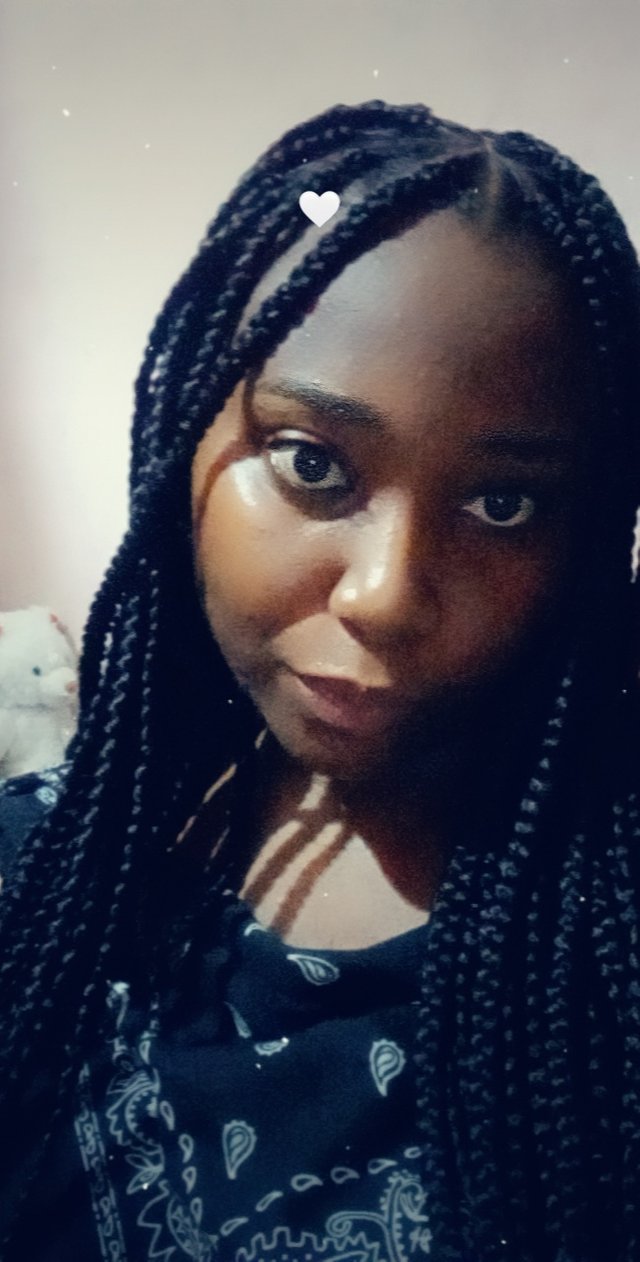 Morning
I stood up this morning with praises on my lips. Got to do my morning routine of business. Had my breakfast which was noodles with low medium heat chicken that was prepared by my mother. I mean, i couldn't resist it,i had to use it in my noodles.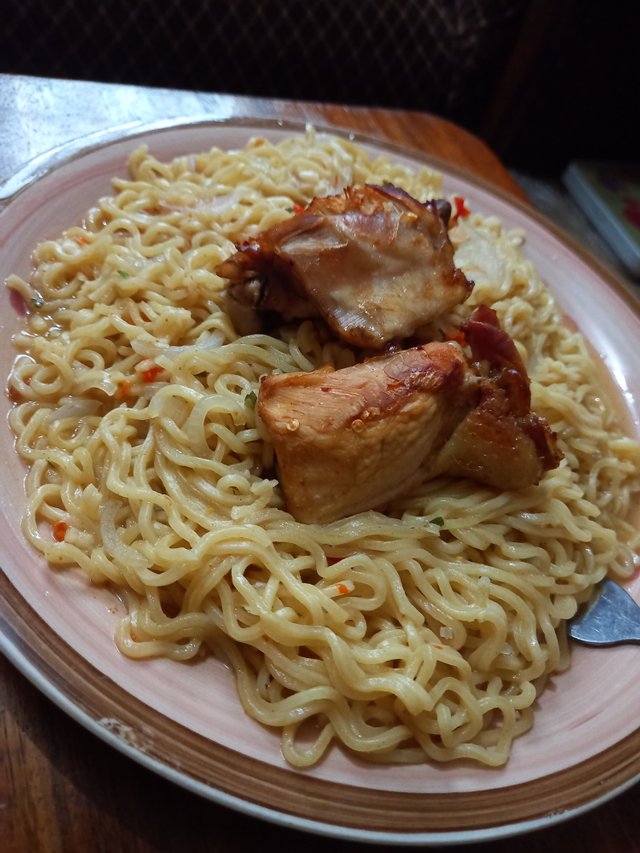 ---
Afternoon
I finally decided on the hair i wanted to make, so i did head out to the salon to have my hair fixed. I chosed braids because I've not done braids in a long while now, so i can say i missed it.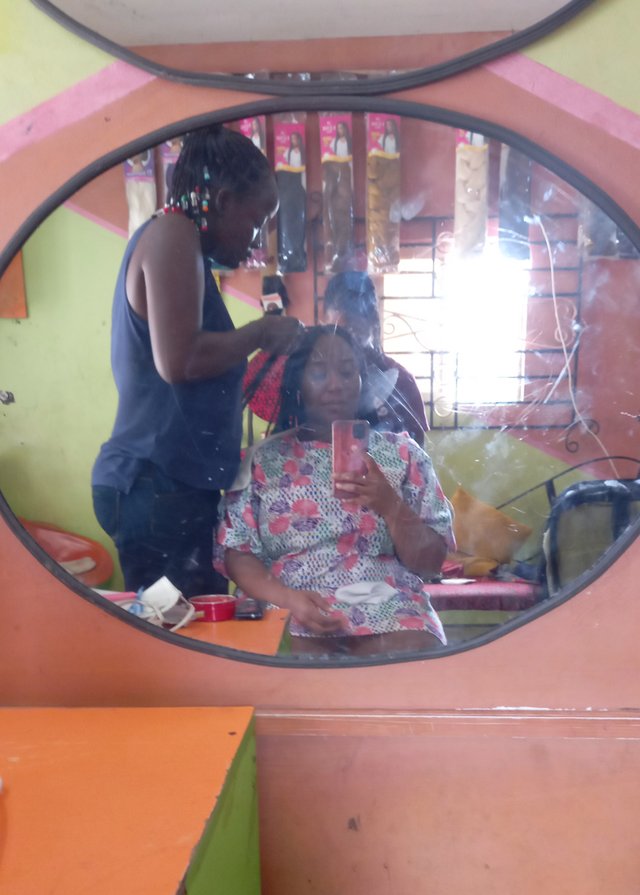 I took this shot while i was being braided, lucky me, i had a helping hands so i could leave on time. And the after math was pretty amazing. I couldn't stop admiring my new hair do. It made me look beautiful.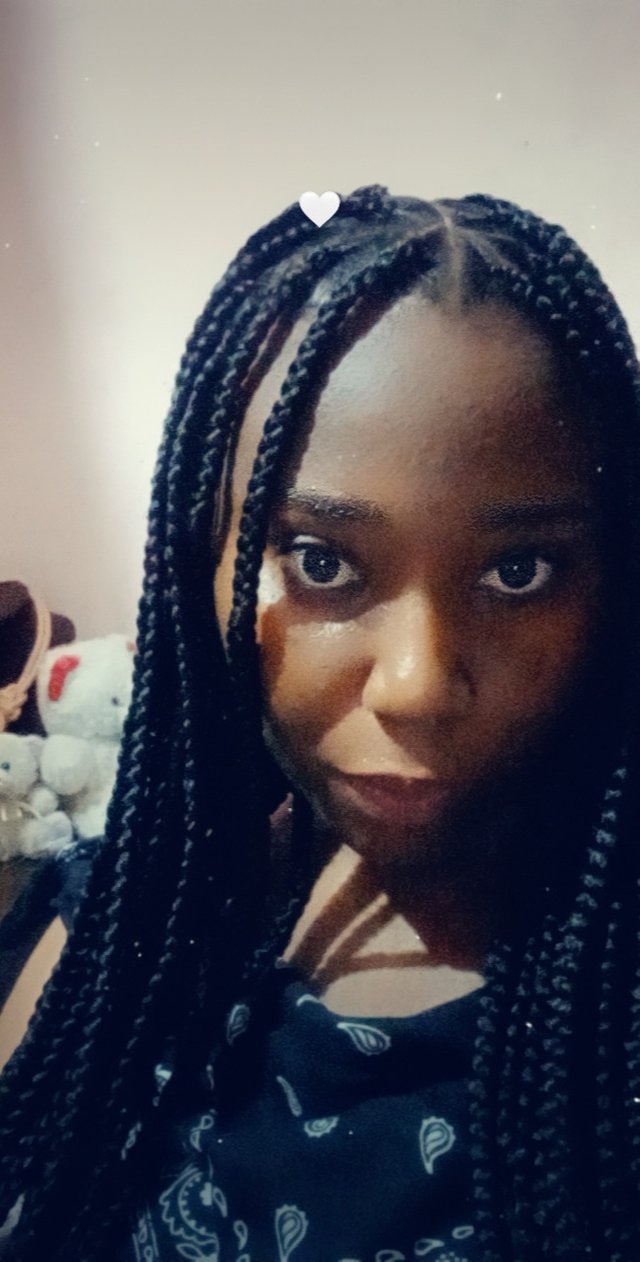 ---
Evening
I got home from making my hair and had a lot of time to fix up other things for myself. I hope we all had a nice day.