Hello beautiful people of this lovely family.. I hope we all had a good day. I woke up today feeling so positive about the day. I hope we started our day in a good way.
I had a good start today. Woke up, said my prayers, had my shower and went out. I would share with you how i looked today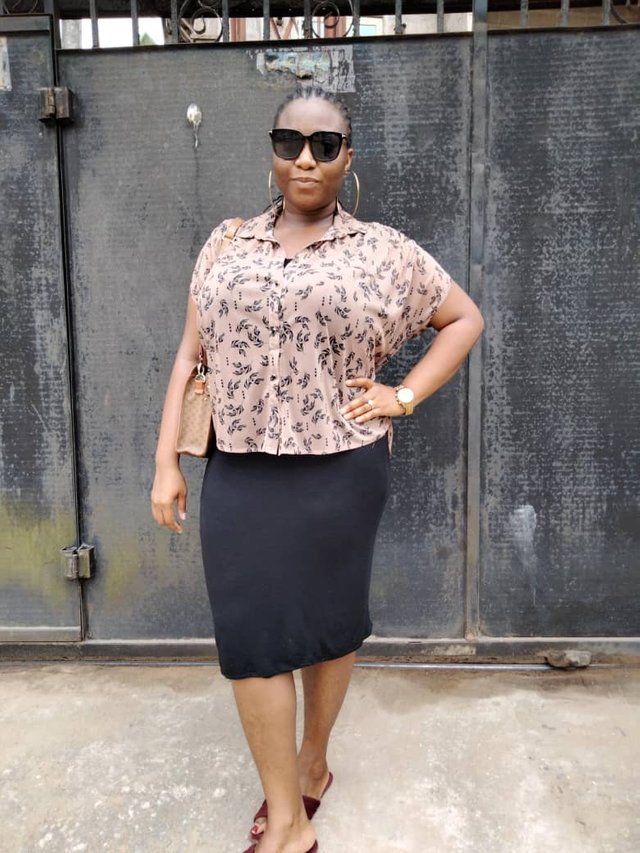 I had to look simple today. Today was a bit stressful for me. I had to go visit a friend i haven't seen in a while. We got to go to the market for her to come back and cook. She really wanted having this delicious vegetable rice. How we love native/local/mtn rice.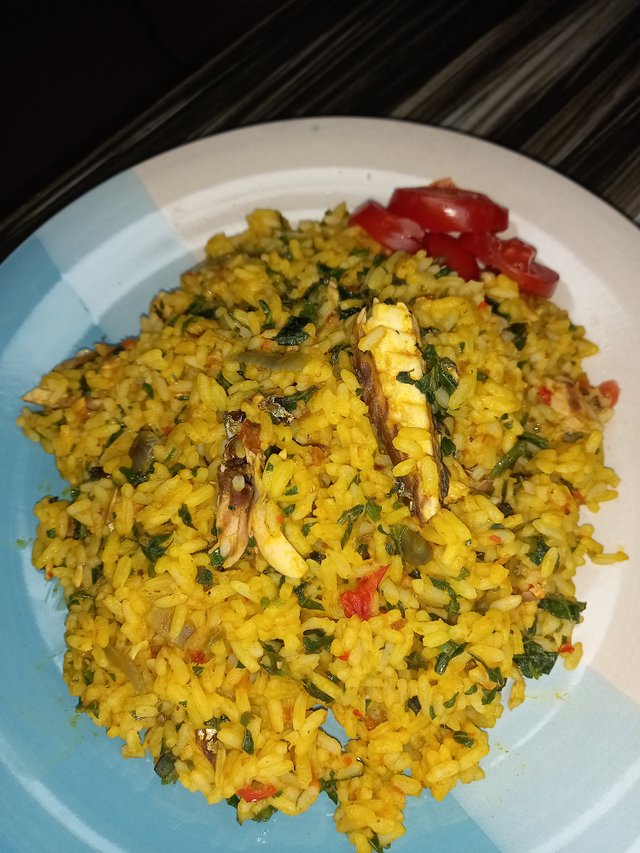 Yummy as it looks, it taste delicious too. This was our afternoon meal because we cooked into the afternoon.
After much gist and noise making. It was time to finally go home. Lol!! We were sure going to miss ourselves, not even ourselves o, the entire growing up gist. I mean, it doesn't hurt to remember them.
I hope we all had a good day.