Greetings everyone,
December 3rd is a national holiday here in Ghana. This is because this day has specially been set aside to celebrate farmers across the country. They give awards to the best farmers in the nation, various machinery to farm dominated villages and many more.
For this special occasion for farmers, I decided to visit my grandpa who lives in Offinso at the moment. This community is a bit far from where we live, about 6 miles away. I had to therefore set in early right after Jummah.
Grandpa is actually a funny guy. He likes to think of himself as Obama because he thinks he would have made a great president and is still going to be president someday.
---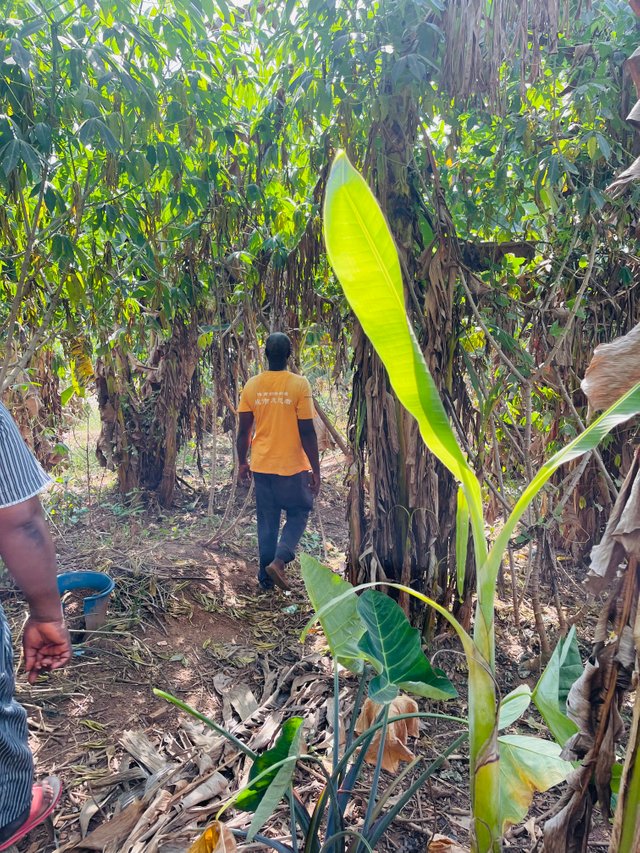 At Grandpa's farm
---
The farm is made up of a variety of crops and vegetables which he was happy to show us.
There is plantain, cassava, coco yam, and many other crops that have been cultivated here. It turns out that after the plantain fruits have been harvested, they will grow back exactly after 3 months so he was happy to gif us some plantain as a treat.
---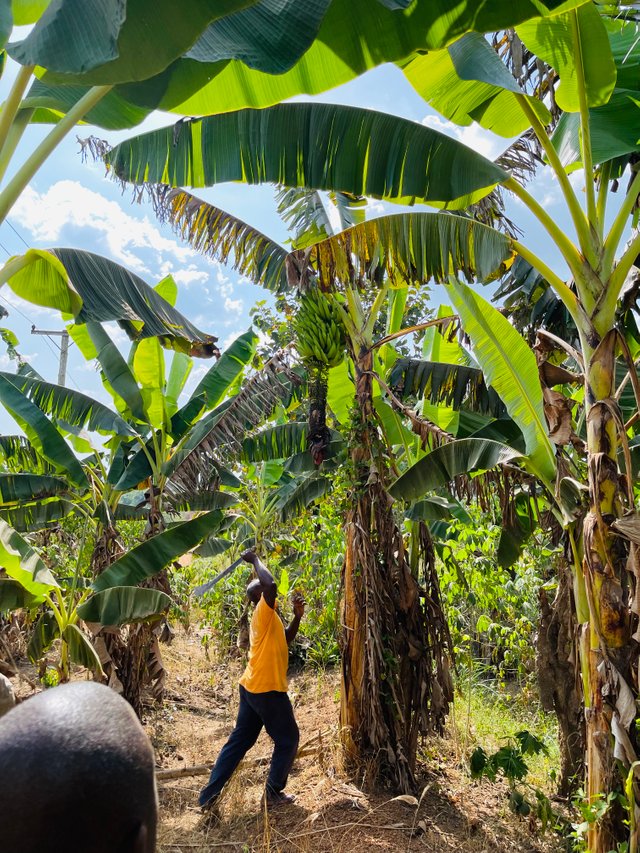 Harvesting Some Plantain Here
---
Some of the crops were still fairly young as he said he had recently sold some of his harvest to some people who were interested in buying crops.
Among them include some of the cassava he had recently planted as well as some coco yam he planted recently too.
---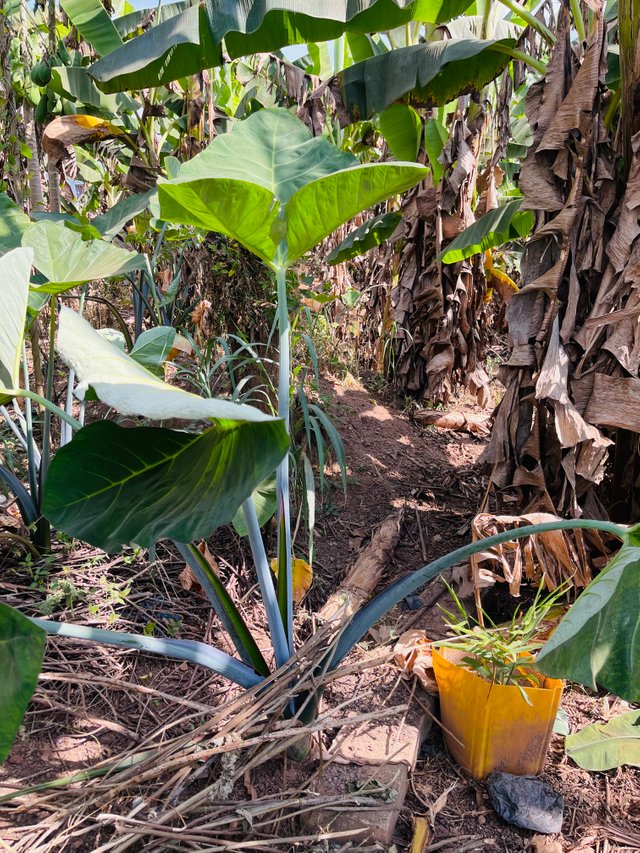 A young coco yam plant in the farm
---
In front of his house, he has set up this fufu pounding machine which renders service to the people in the community. This is actually a good business down here because southerners really like fufu and this makes it's pounding so much easier.
As I was sitting there, 2 people came to pound theirs and it is also very hygienic, unlike some other machines I have seen.
---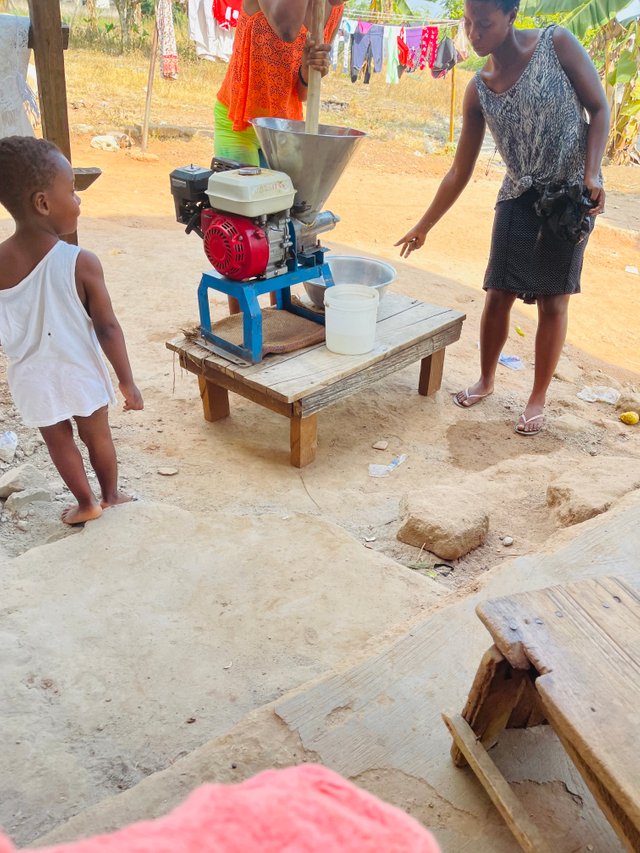 The fufu pounding machine at grandpa's place
---
It was a very great time I spent with him here and he really enjoyed my visit. I'm sure I would be her sometime soon on another occasion.
Thank you for your attention.