Greetings everyone,
I paid a visit to Gyamfi Publication and design shop today where I am currently working on the steem pens which I stated earlier. Since Sunday was not a working day for them, they asked me to come and pick up on Monday which was today. So I prepared and went there as agreed.
Today being a Monday is usually the busiest day in the week because most people are highly anticipating business during the course of the weekend. As such, there was some intense traffic on the way there. But I eventually made it to the workshop
---
At the Design Workshop
---
Upon arrival, I met with the manager of the place. He told me that the lady who was working on the pens had not yet arrived so it was either I waited for her to return or come back the following morning.
I therefore waited a little bit on a small stool in the shop. It was quite refreshing to observe some of the various designs that were being worked on while I waited.
---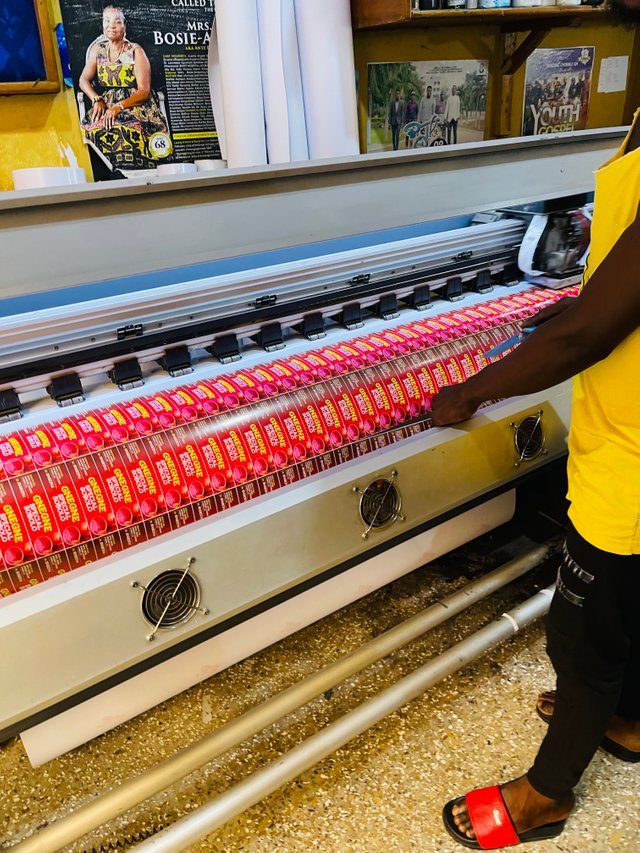 Observing ongoing designs in the shop
---
Some of the work they were putting in was quite spectacular and I didn't actually know how they came up with these in the past.
The thing that really caught my eye was that of the coupons that were being printed. I used to think they were printed individually but that was not the case. This was being printed as a full unit which would then be cut later on.
---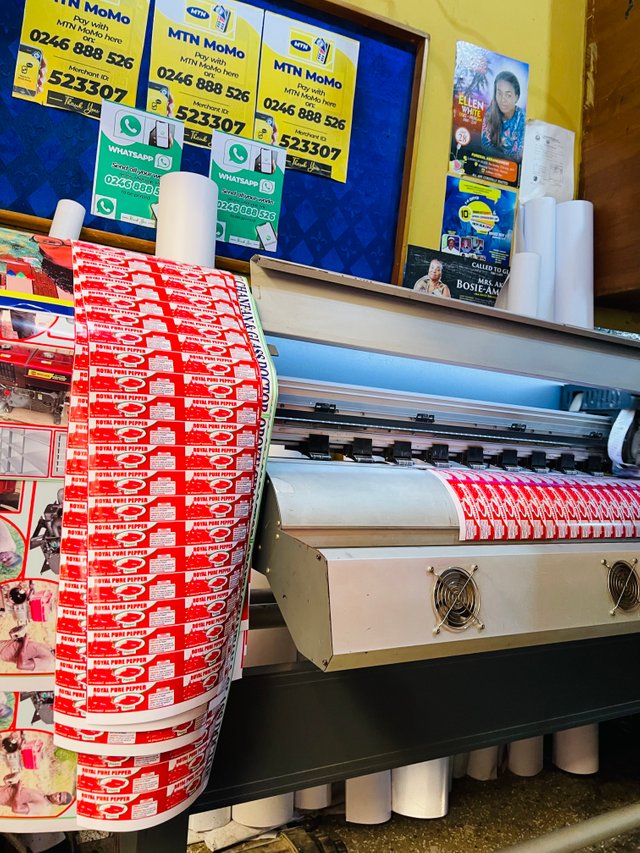 Some other coupons were being worked on here
---
I saw other products that they work on here that also caught my eye. I was particularly interested in either the handkerchief or keyholder souvenir that they could work on.
They assured me that either one can be done and gave me a sample keyholder they had already worked on. I would see if I could work on some of these too.
---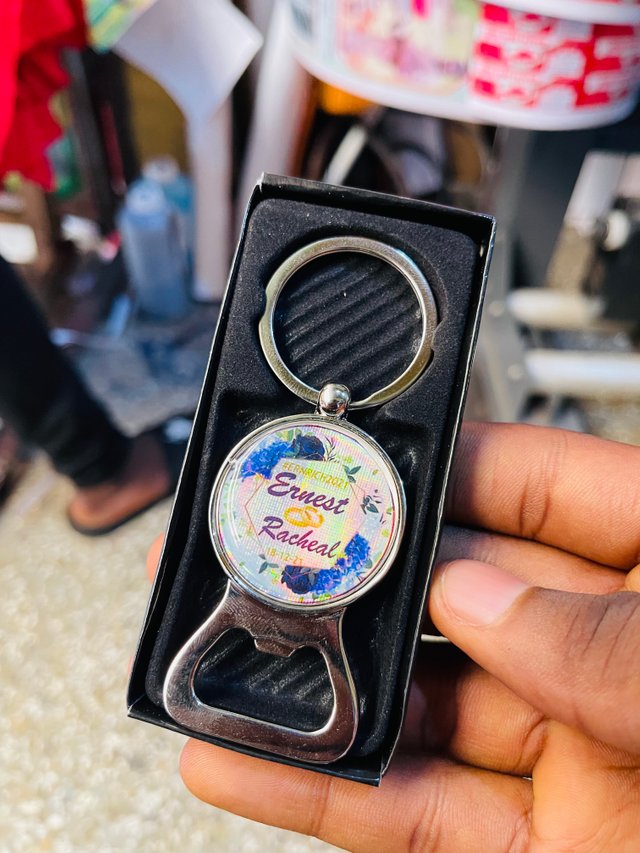 Sample Keyholder Design
---
I had to now rush to the footwear area to get a new slipper since mine was wearing out. I hadn't been able to find time to visit that side yet so it was important I went there today.
Usually, I like the ones that are very comfortable to walk in, also known as sliders over here. I was able to get my preference and purchased it for 110 cedis
---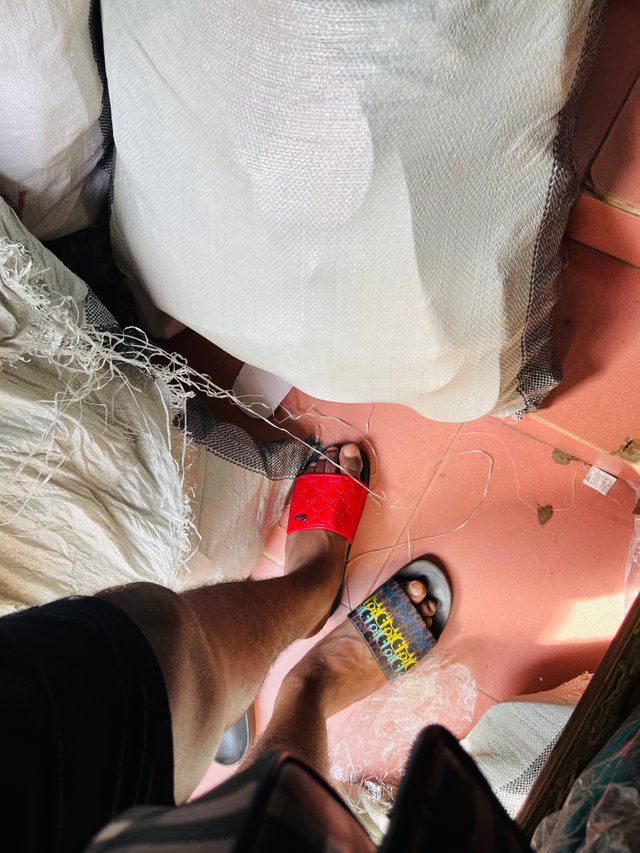 Bought a new footwear here
---
Thank you for your attention.