Greetings everyone,
After visiting the design shop to make enquiries about the pens I wanted them to work on, I found out that they only had a few pens available so I had to go and get some pens of my own. I therefore visited a nearby book shop at Adum to purchase the various pens for the design shop to start working on them as soon as possible.
I need plain pens for them to be able to brand them which was a bit tough to find but I got some in a shop close to Poku Trading Enterprise. There were different styles available but I got 60 pieces for the start for them to work on.
---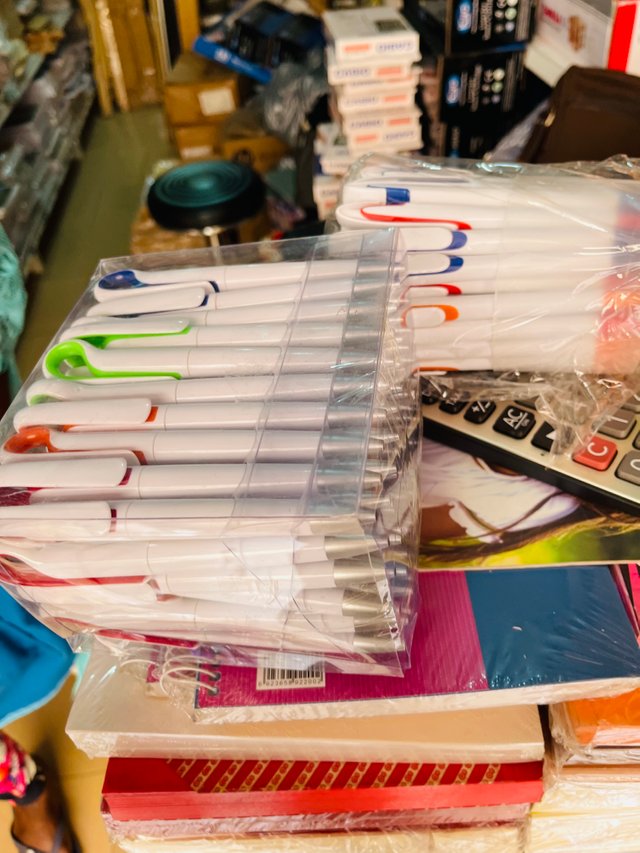 Getting the pens at the book shop here
---
After getting the pens that were needed I headed back to the shop which is a few blocks away to hand them over.
This shop is quite bigger and renders more services than most of the design shops in my area. They do all sorts of stuff including t-shirts, posters, embroidery, banners, and so on.
---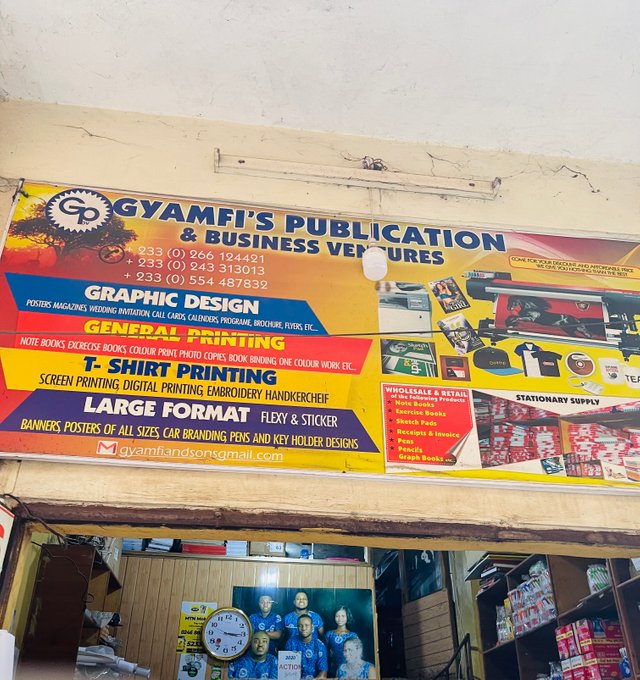 Handing over the pens to design shop
---
The design that is going to be labelled on these pens must be 5 inch by 0.2 inch so it had to accurate in order to maintain the quality. It is going to be steem, with the website inscribed below it.
Most of the people who will be using these pens would already be shown their way around the platform so for promotional purposes, only the name of the website will be needed for a guide.
---

Design to be used
---
I had a look at a design they did for some other group but for mine I would want them to shift the label to the upper side of the pen.
---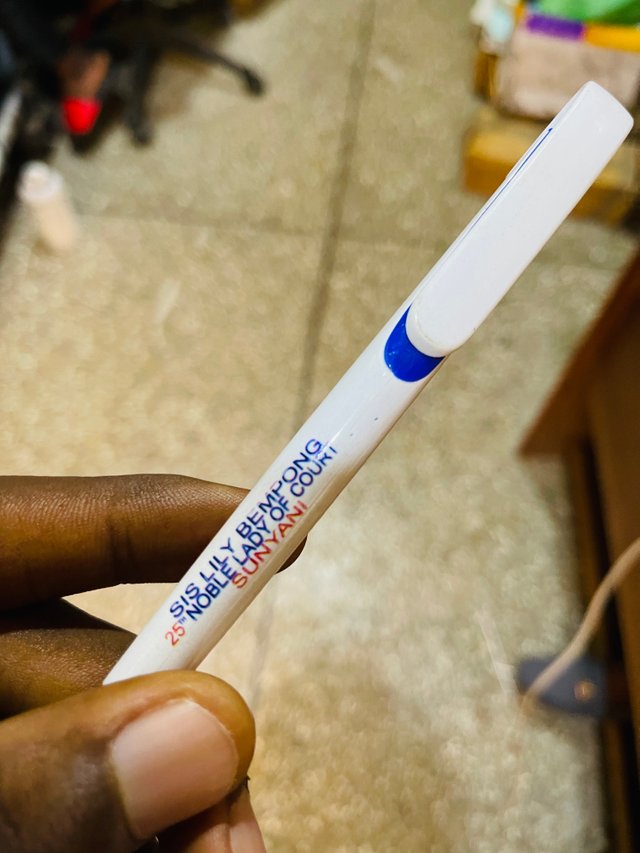 Sample Labelled Pen
---
But I also came to realize that they have so much to offer which I will definitely be taking advantage of in order increase our promo potential.
I want to do other souvenirs with then soon so I will surely be in touch with them.
---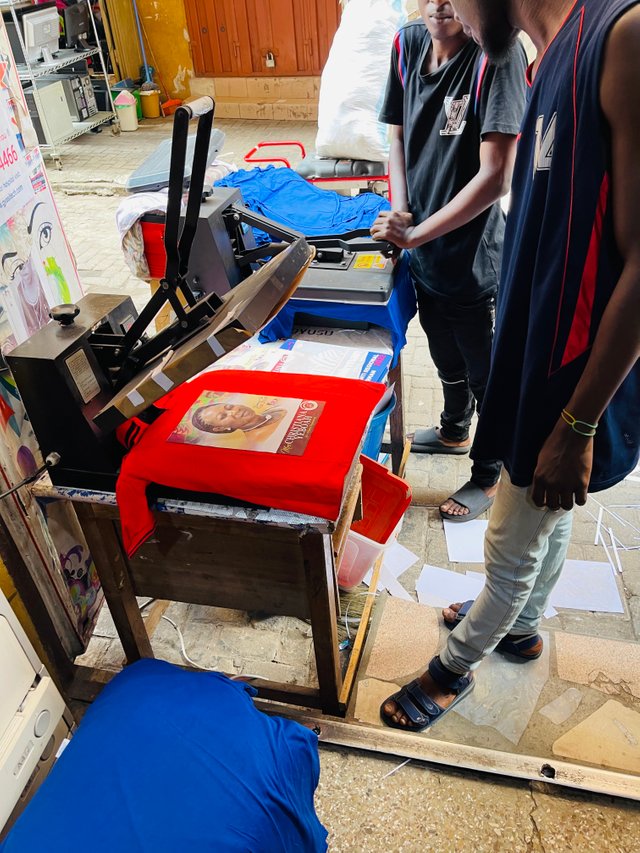 ---
Thank you for your attention.