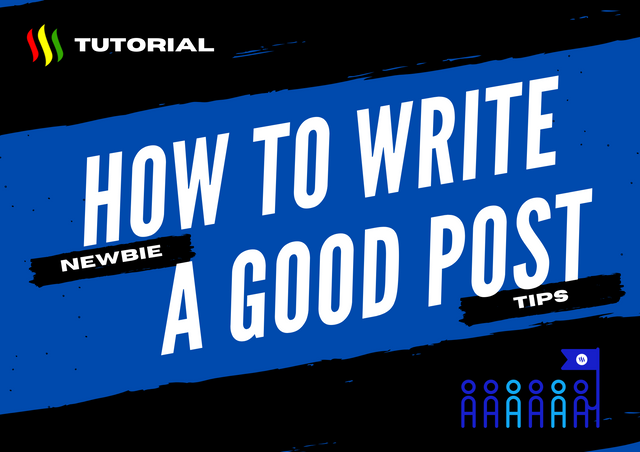 Greetings everyone,
As I have been going through the various posts in our communities checking up on our steemians, I have realized that people are still struggling to come up with posts of great quality that would appeal to your audience. That is why I see it fit to provide a guide on this issue.

USE A GOOD COVER IMAGE
---
There are many posts that troop into various communities on a daily basis. Now, in order for someone to even open your article in the first place, there should be something that entices them to do so. This is usually the work of a good cover image.
This cover image should be simple and summarize what your post is all about in simple vocabulary. If you are very good at designs, you can go further to produce a very attractive design that would draw people towards your articles.
There are great apps that can help to create very good cover images such as flyer maker, Adobe Spark, Visme, Edraw, and so on.

ADD MARKDOWNS TO ENHANCE YOUR POST
---
Markdown stylings allow us to enhance the visual appearance of our post by making salient points stand out and by allowing readers to focus on very important aspects of the post as well. Markdowns therefore greatly improve readability and encourages your audience to visit your content on a regular basis.
Some markdowns you can adopt are as follows.

CENTER
---
This is mostly observed in the heading section of your post. This is because at times, in order to focus on a main idea, we mostly have to center it. Also, we can center our images and our source citations.
To be able to do this, simply follow the guide below.
---
<center>text/image</center>
---
The outcome can be seen below.
---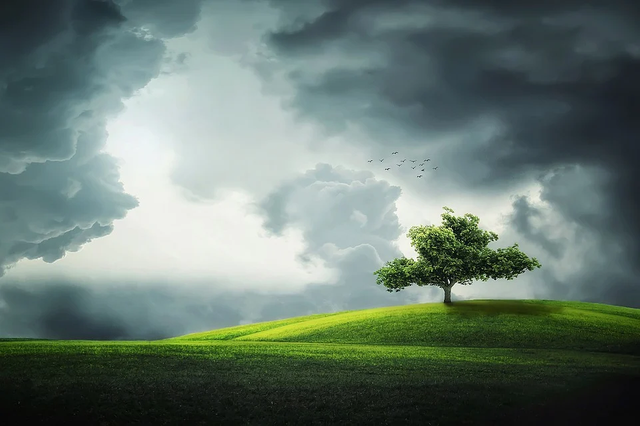 source

THE USE OF BOLD/ITALICS
---
Secondly, sometimes we want to focus on some key terms in our posts so they may stand out to our audience. One way of achieving this is through the use of italics or bold.
For Italics, use the format below.


*text*


The resulting text will look like : text.
---
For bold, us the format below.


**text**


The resulting text will look like : text.

LINE SPACE
---
Line spacing can really have a huge impact on the readability of your post. This really helps to separate paragraphs and ensure that different ideas are in different places.
Insertion of line spaces is quite simple. It is simply achieved by putting a few dashes (3 or more together on a fresh line.
------

POST SHOULD BE AT LEAST 300 WORDS
---
For a post to be of great quality, you must make sure that you have gone to explain your points in details for a better understanding by your audience. This means that each paragraph must be well put together and that your entire idea is fully portrayed before moving on to the next.
This is why a post that has less than 300 words is deemed as a scanty post. Let's be sure to keep that in mind.

USE PARAGRAPHS
---
For your post to make complete sense to your audience, they should be able to follow it thoroughly and gain a full understanding of what you are trying to portray in your post. This means that you should strive to utilize paragraphs in your post as seen below.

The example used above shows us the importance of paragraph utilization in our posts. In this paragraph, there is a main idea and a supporting statement that explains it. This makes the post very interactive and easy to follow.
Once are satisfied with our elaboration, we can then go ahead and transition towards the next idea.

It is my hope that this post can guide our steemians to now produce better posts of great quality on the platform.
Thank you for your attention.