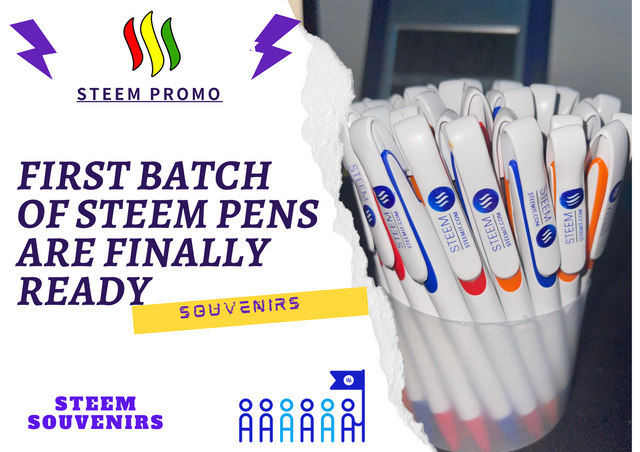 Greetings everyone,
The agreed date for the final pickup of the steem branded pens I went to make was today so I had to prepare to visit the design shop. I called the shop early in order to ascertain whether they were ready and I received confirmation that I could come for them.
I therefore set on the path to the shop and arrived there a little after 11 am. Christmas preparations has really taken a toll on the roads here already and traffic is now rampant everywhere you go.
Upon arrival, I was asked to take a look at the finished product an see if all was in order. I was quite fascinated by the work they had done as it went just according to plan.
---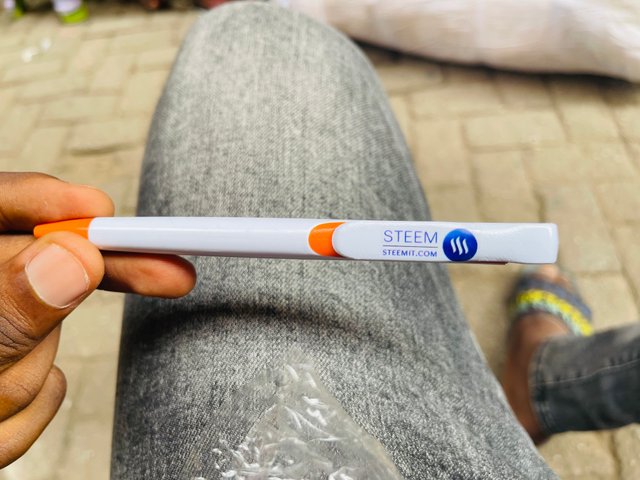 Checking out the final outcome
---
Actually when I was done with the design, I used the pen's handle dimensions to put it to scale (5 inches by 0.2 inches) and although they didn't quite follow it, it came out better than if they had done that.
The margins would have been burry as it probably would have stretched out.
Now that I have these pens in my possession, it could help fascilitate the promo work since it has not just steem on it, but also has the website address on it for reference. This is a great gift to give to a newbie after they have successfully joined the platform.
---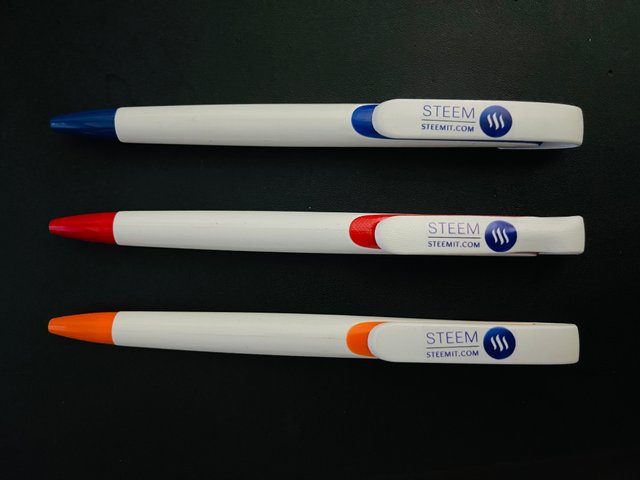 Color Variety of the pens
---
The total number of pens that have been worked on for this particular phase are 50. Now that I have seen how successfully they came out, I will now be working on producing more in the future and possibly working on other souvenir soon.
The shop was quite busy today as I could see them working on other products like shirts and cups so I took my leave along with the pens.
---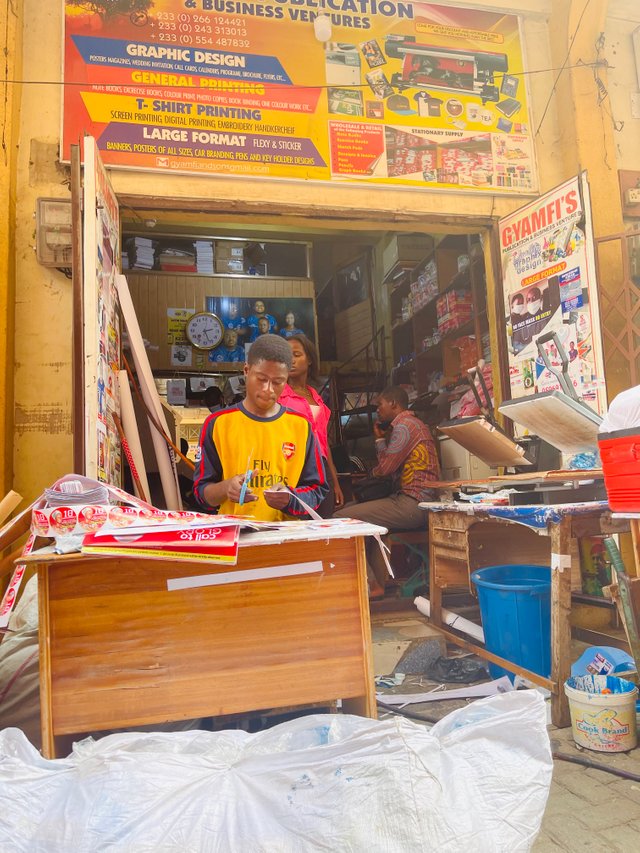 Busy nature of the shop today
---
In all a total of 50 pens have been worked on which will be used now. I plan to work on more shortly since they came out just as I envisioned. I am very optimistic that they would serve a great purpose in our promo endeavors here.
---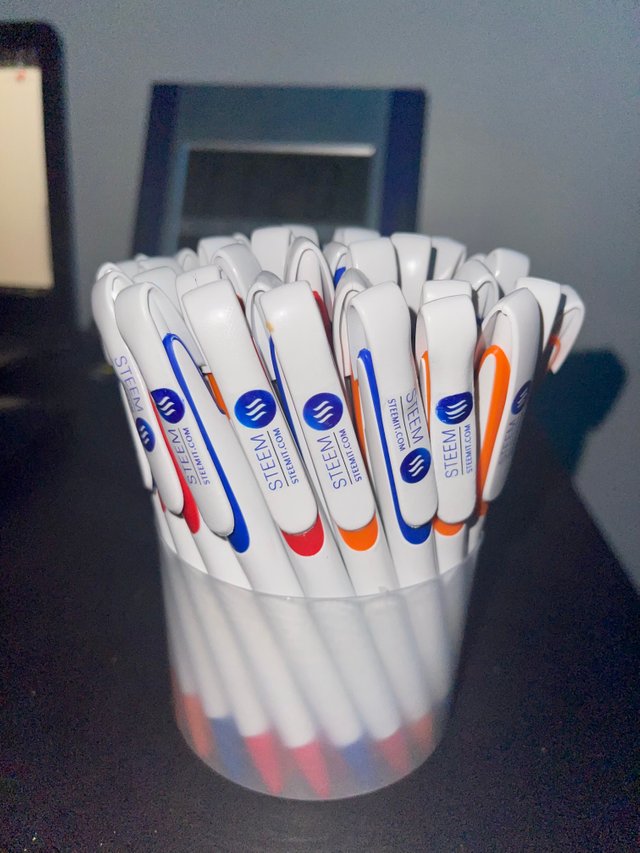 A total of 50 steem pens to enhance promo work
---
Thank you for your attention.