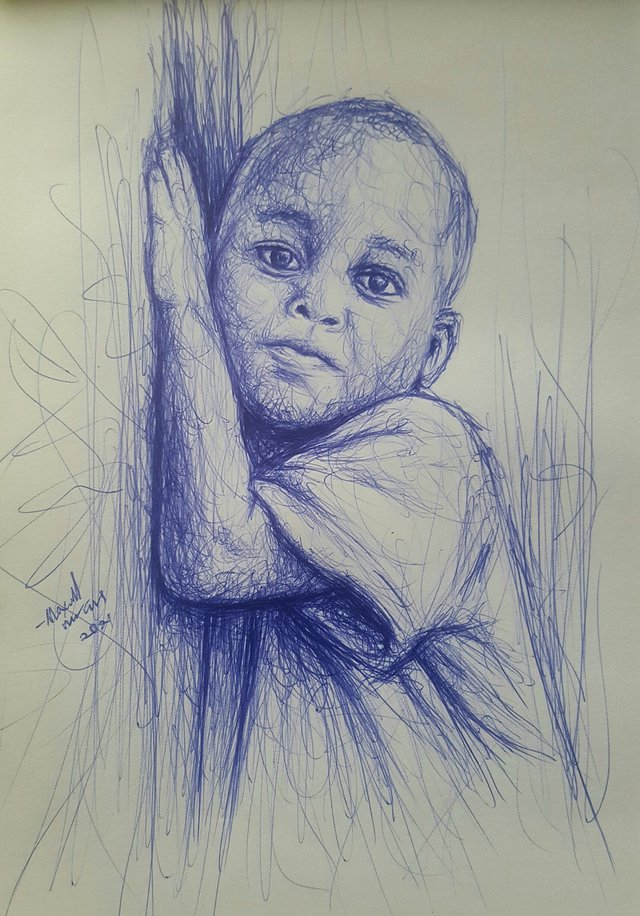 Hello World!
From my African Child drawing series, I present to you my new art work. It's a drawing a child in a good mood. He's resting his body on a wall.
I so much love this piece. Even though the proportion of the eyes was not in line - I realized this after I have added shades already - the strokes and the finishing were satisfactory to me.
The drawing was done with a blue ballpoint pen on a cardboard paper using scribble technique. My steps can be seen below: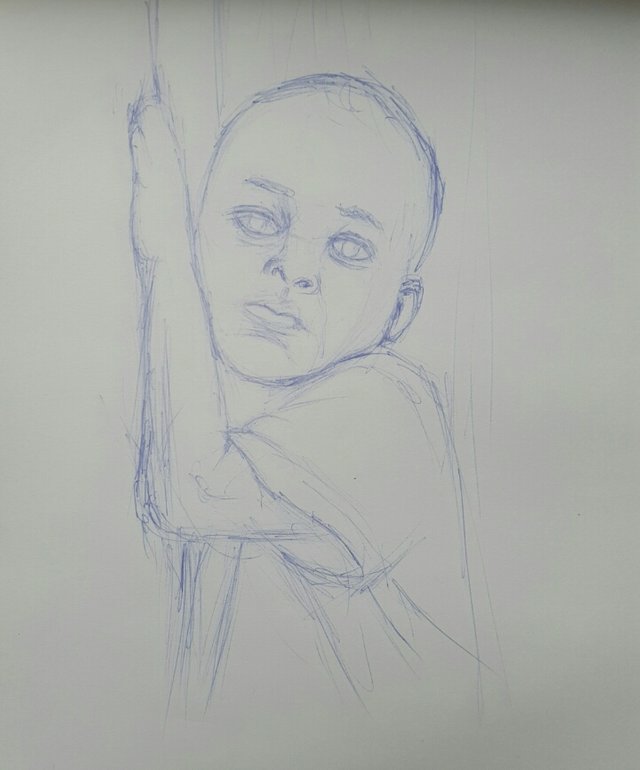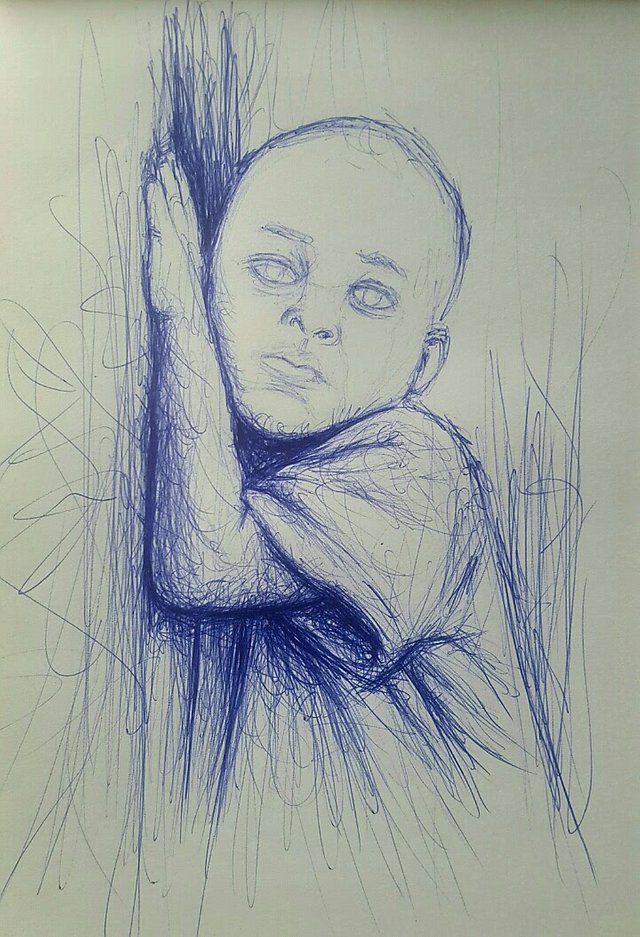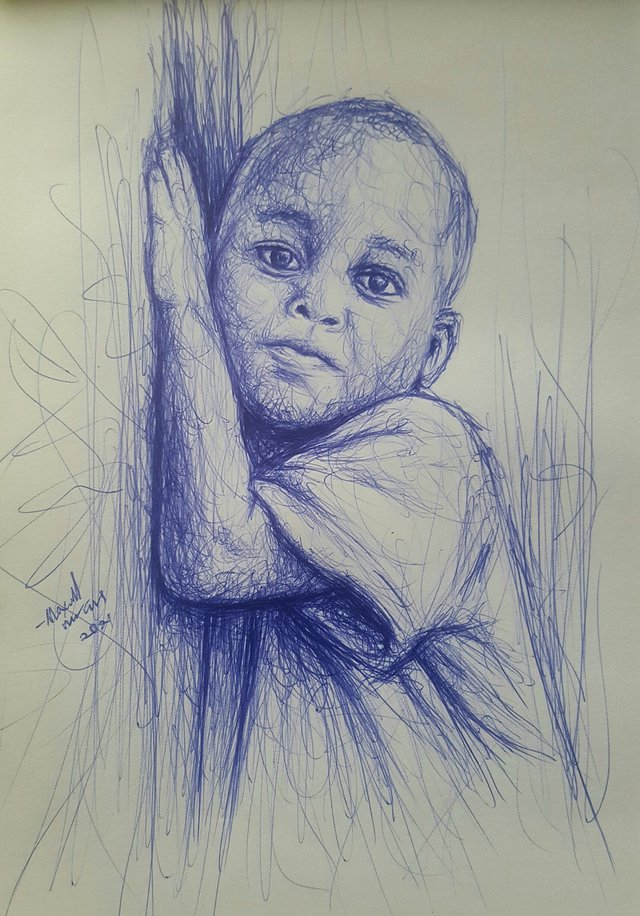 Thank you.