---
Hello steemians
The agenda for the day was to check on the progress of some projects on the field and to take inventory so we can calculate how far we have come and then to consider the materials we need to complete what is left and when to hand over a specific project to the owner. The photos attached to this are from two different sites. One is under construction and the other is already occupied.
So to begin the day, we filled up the gas tank for our mini truck and then set off to the various site.
---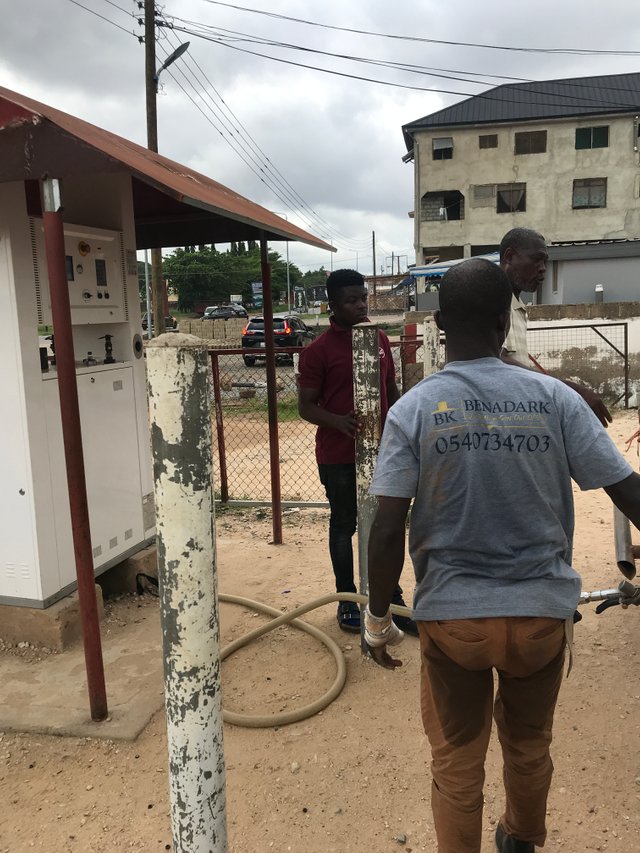 At the gas station
---
Starting our day also includes drawing plans and assigning specific people for a specific project. And since we are not only going to just check and leave we had some tools on here to get some petty jobs done at the various sites.
---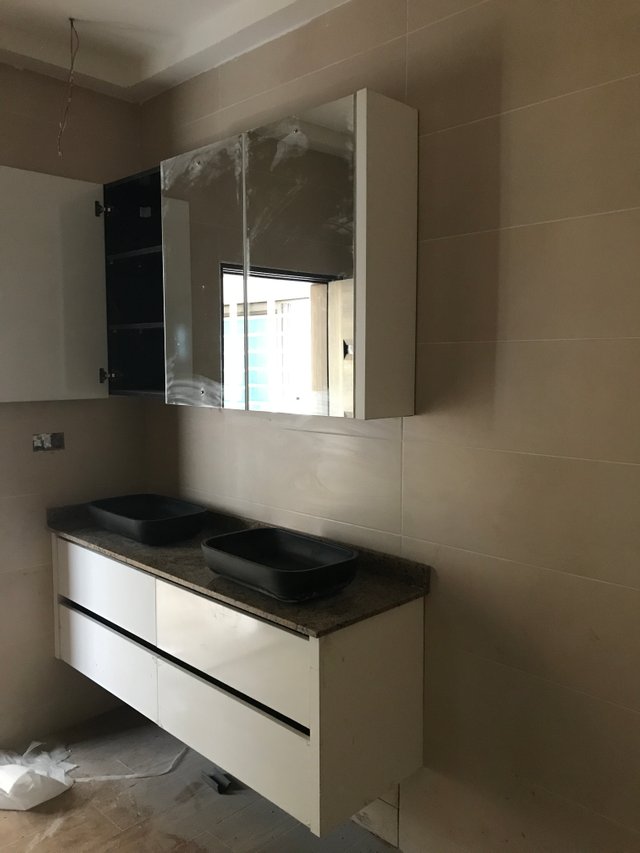 Vanity unit
---
From the gas station, we dropped some of our guys at Adjiringanor and then left to the other site at Madina lakeside Estate where we drilled holes in the granite top of the vanity unit for where the two sink bowls will sit.
---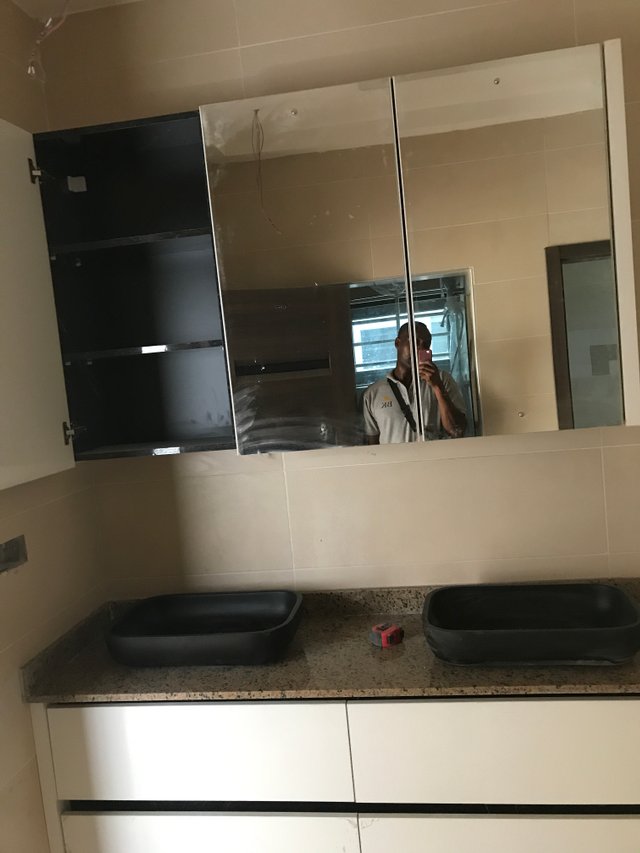 ---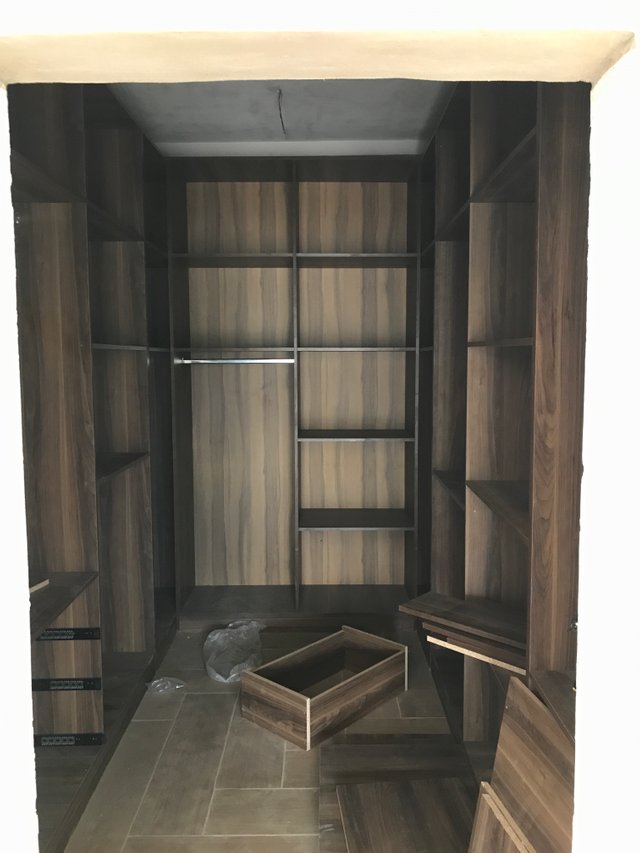 walk in closet
---
We also checked the wardrobes for the rooms and how far we have come. Three of the wardrobes have been completed leaving the walk in closet just a inch to be completed.
---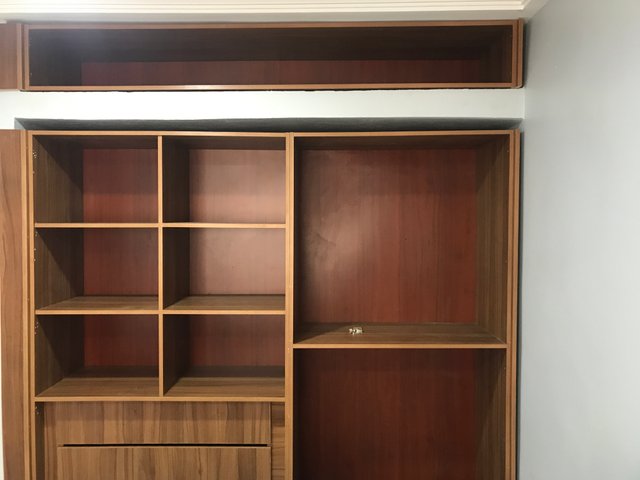 Adjiringanor project
Before we ended the day, we drove back to Adjiringanor to check the progress of the work there and then pick up the other guys and left the site.
Until another day. Have fun!
---