Greetings, fellow Steemians!
Yesterday was a particularly stressful day for myself and the other students in my class.
---
We had a programming IA yesterday day, and it was quite difficult. We were expected to create a program for a business. The majority of us had no idea what we were doing, while some attempted to use the internet to find some direction. We did manage to develop something in the end, although I'm sure it wasn't accurate.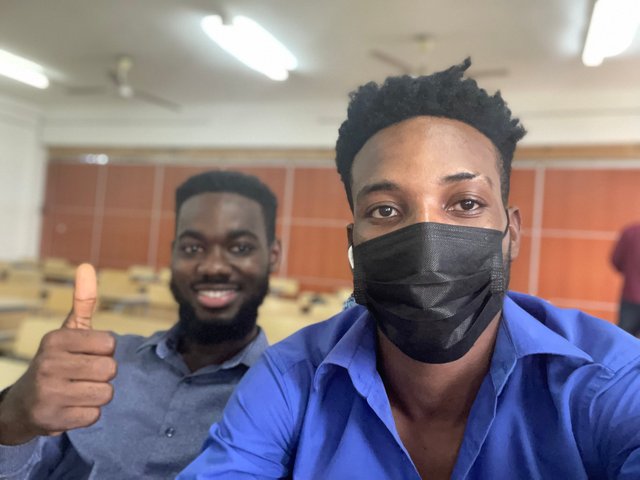 I took this pic with @kingeddy after our exam.
---
After the test, I requested a ride home, and two of my pals, @kingeddy and @likeabdul, agreed to join me. While discussing the test we had just completed, we were enjoying the passing scenery on the drive. The bolt driver also helped to lift our spirits by playing some catchy tunes that we danced to.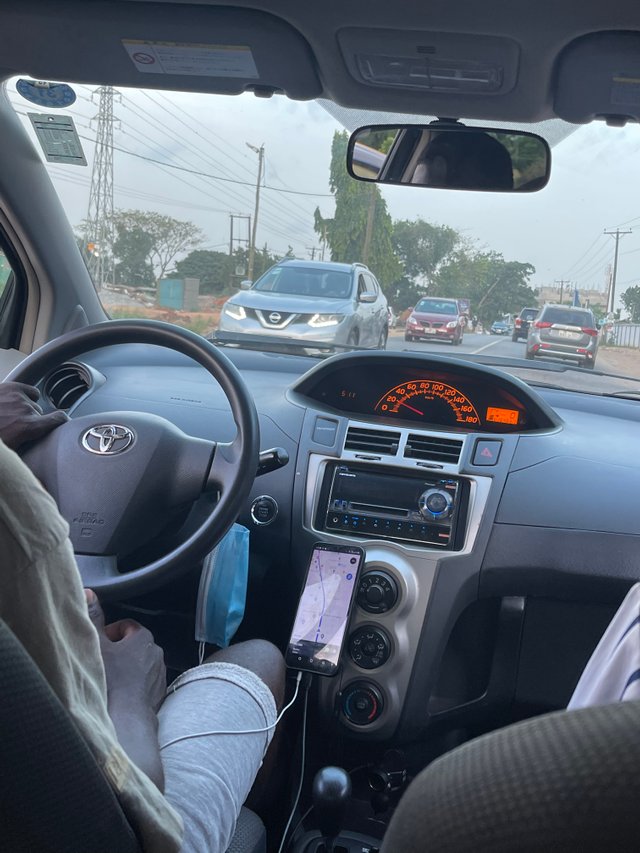 In the bolt car
---
We arrived at a crossroads near the Madina Estate, when our friend @likeabdul decided to disembark and seek some lunch because the test had left him hungry. I'm betting he bought beans and plantains, because that's where our beloved "gobe wura" has her shop.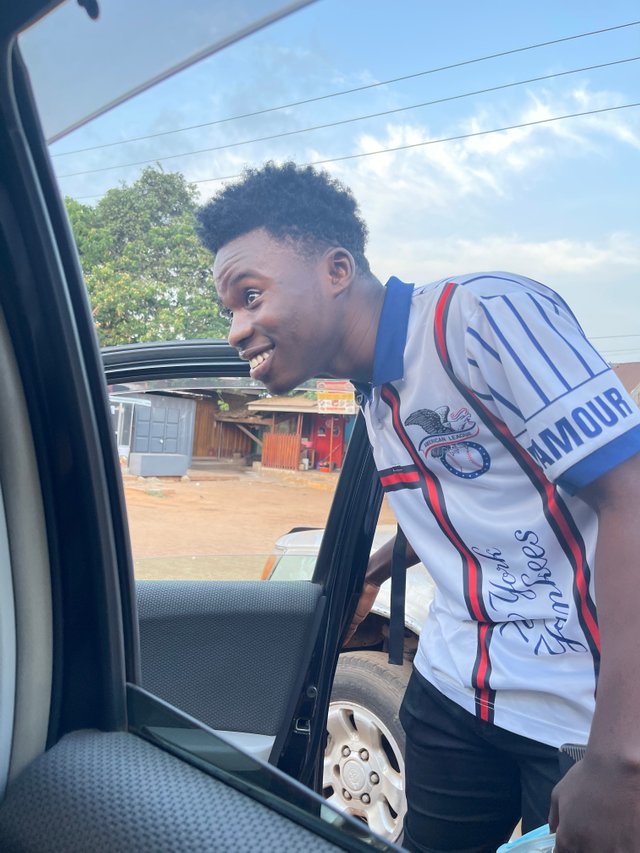 Abdul alighting
---
After a 30 minute comfortable journey, we arrived at our destination. We entered the house after I paid the fare. I sat on the sofa to relax after putting my books someplace in the room. We then watched Netflix movies while eating rice and stew that I had prepared. After that, it was all history.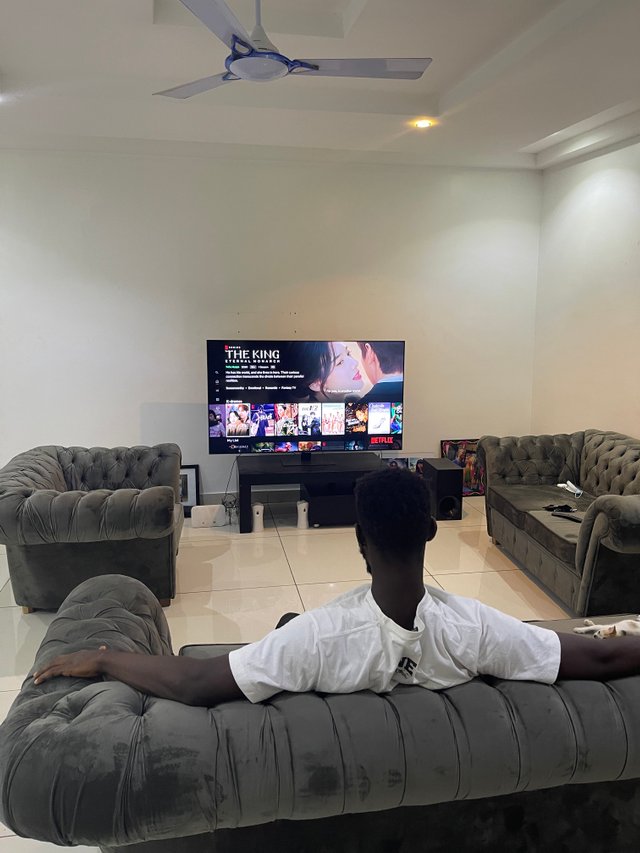 At the living room
---
Thank you for taking the time to read my piece, and I hope you found it interesting.