Greetings everyone, I am grateful for the support and encouragement form everyone of us in this great community. I am therefore delighted to share with everyone in this great community yet another exciting experience of mine. I hope we all doing good and hoping for the best in life.
My good friend who happens to be a very impactful individual on this great platform came back from school and for that matter had finished the semester. I therefore paid him a visit and presented to him his ID card which I took on his behalf some few days ago.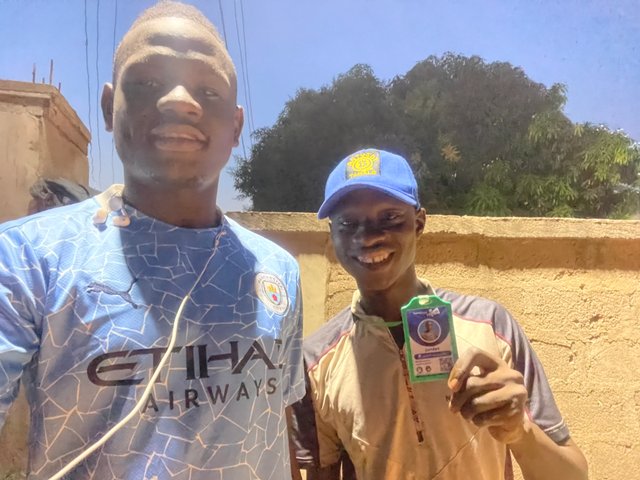 @pandev and I with his ID card
These ID cards where presented and prepared by one of our great and hardworking Steemian in the person of @mcsamm which I will always commend his great efforts for. Unfortunately I wasn't available at that period to get myself one of these cards which I am still making arrangements of getting for myself. I therefore had to take this one of behalf of my good friend since he had already made payments for. The ID cards are very great and vital items used in the promoting of steemit. It contains all the information needed to be delivered when one is engaging himself or herself in steemit promotional activities. Therefore it is very necessary for everyone to get one of these in promoting Steem. This also makes the platform a one that stands out. Since it has an identification one will be able to feel proud in putting on and then stepping out for steemit activities.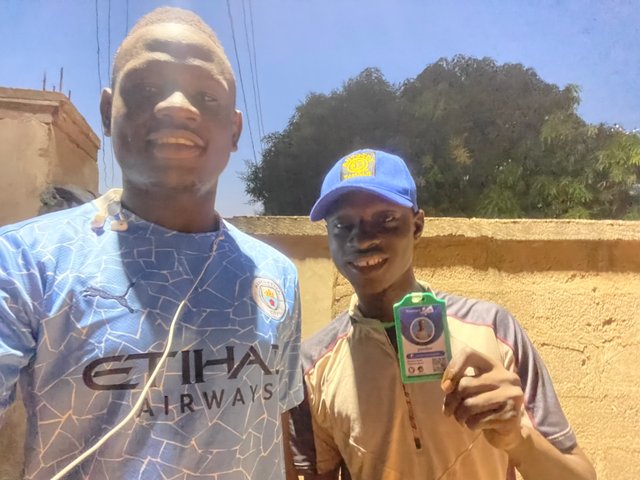 I therefore was very privileged to be given the opportunity to take the card on the behalf of my friend. He was at school as at then and by the Grace of God he has vacated and now free. He was very happy to have received his ID card from me. I told him to make good use of this ID and make sure he uses it to spread the good name of steemit to the world. Let individuals that will be impactful to know about this platform so as to help us raise the standards of this platform. This will be of great help to all of us and we will all benefit from it at the end of it all. I am making various arrangements to get myself one and more Steem shirts for promotional activities. It was really a privilege.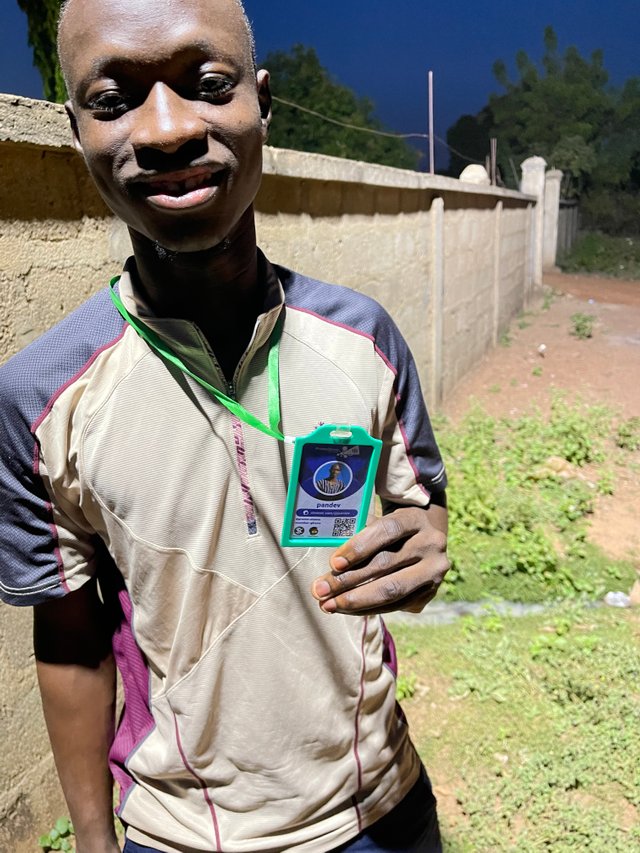 @pandev with his ID card
Thank you very much for your humble attention.