Greetings great community of SGC!! (steem Ghana community) Am glad you visited my blog today and I hope you've been good?. Haven't been much of a distance time away from the platform, but am so delighted to be back with my own way kind of influence to this community.
---
HOW I SPENT MY DAY
---
Because of the robbery attack I and my sisters experienced on our way back from a church night program, I got to loose most things important to us which included 2 ATM cards, Android phones, some cash and little other important credentials in our purse and handbag.
---
We least expected what we experienced because we left the church auditorium by 5:34am to meet up to Sunday service. We actually got robbed on the Sunday morning, but I thank God greatly that we weren't injured because we were been threatened with matche.
---
Luckily enough, I have up to #15000 naira in my account which I used to buy a fairly used mobile phone, at least to continue steeming on. Although at this point, my sister's bought small phones for now, but we hope to get more better ones if we have enough.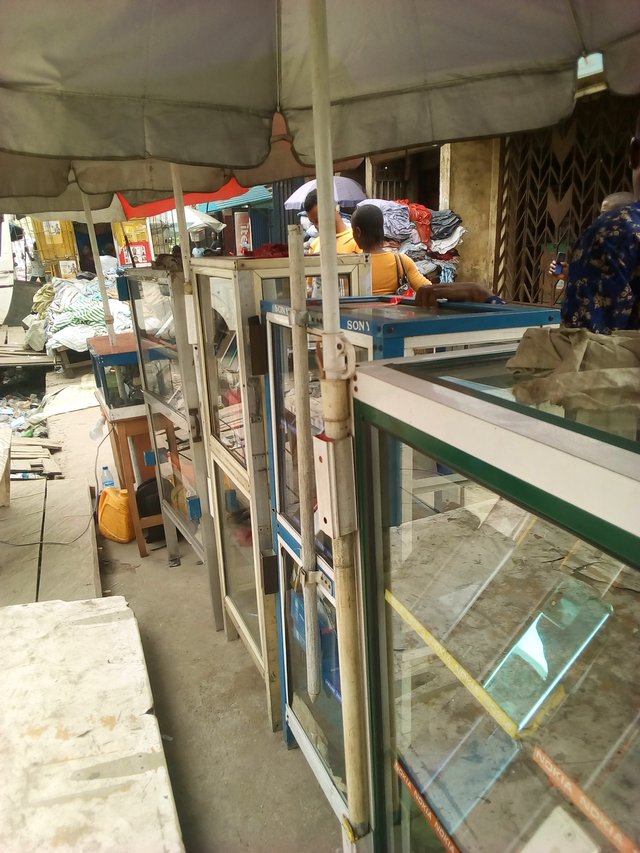 ---
I really appreciate my elder sister who supported me with the once she had. I boarded a Keke drive to okigwe road, where the center of 9mobile office is located.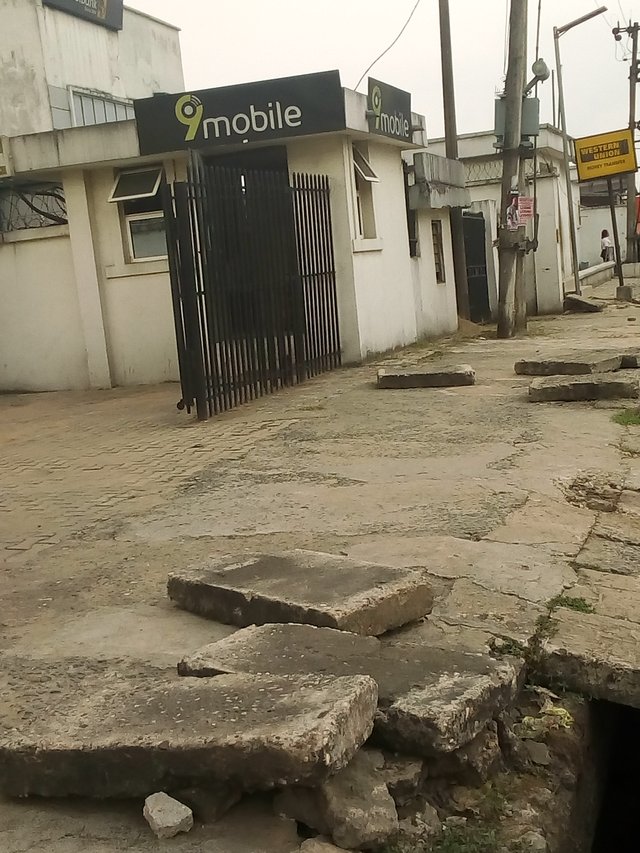 ---
We went inside the office and was offered a seat. We waited a little while a customer was been attended to and was also using that medium to fill a form.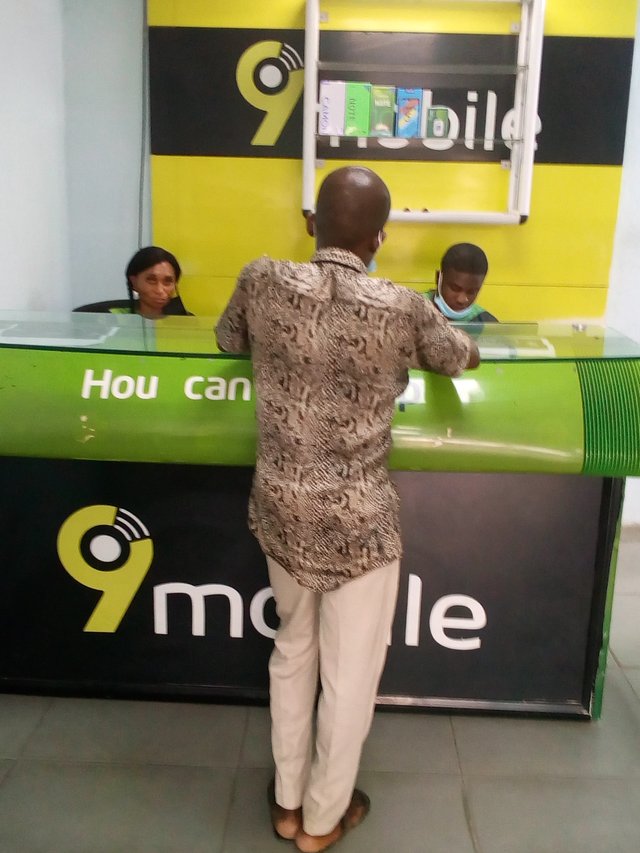 ---
I took a picture with my sister while waiting for her, as well as observing and admiring the building structure.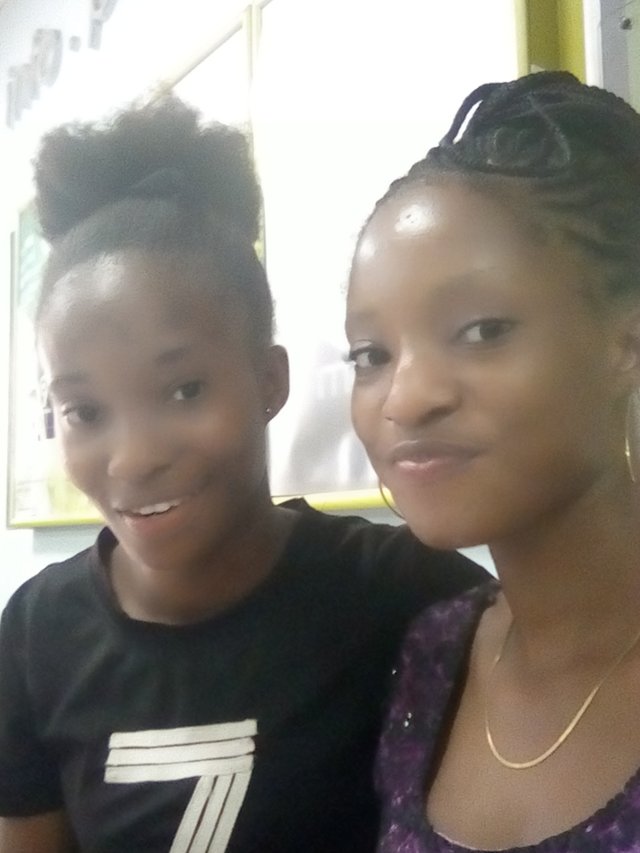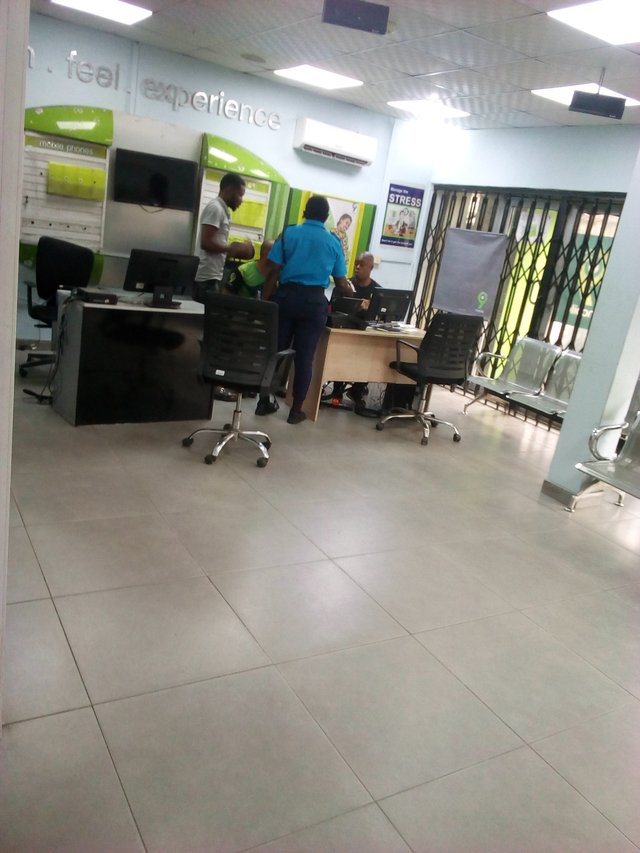 ---
After the customer whom was attended to finished, we were called on to submit our form for proper retrieval of our Sims. It didn't take long anyway and we left immediately the process was off .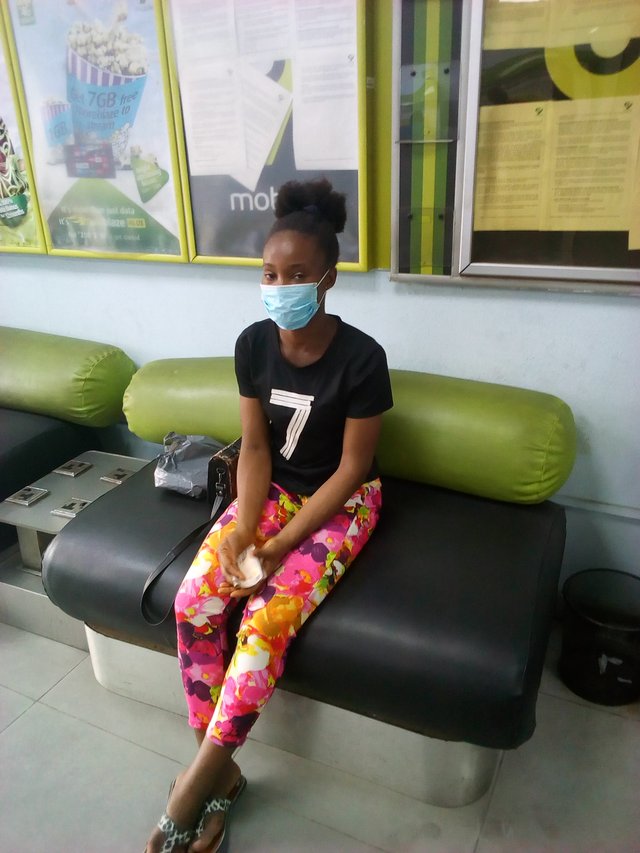 ---
It was quite a stressful day because most of our journey was covered by trekking, but anyway I enjoyed it. I got back home, ate potatoes and fried oil, rested a little and then went for our daily tarry night again.
I didn't let the robbery attack hinder me from claiming my miracle in the other night program continuation. I just bless God!!.
Thank you for reading!. I hope you enjoyed it🤗
---
---