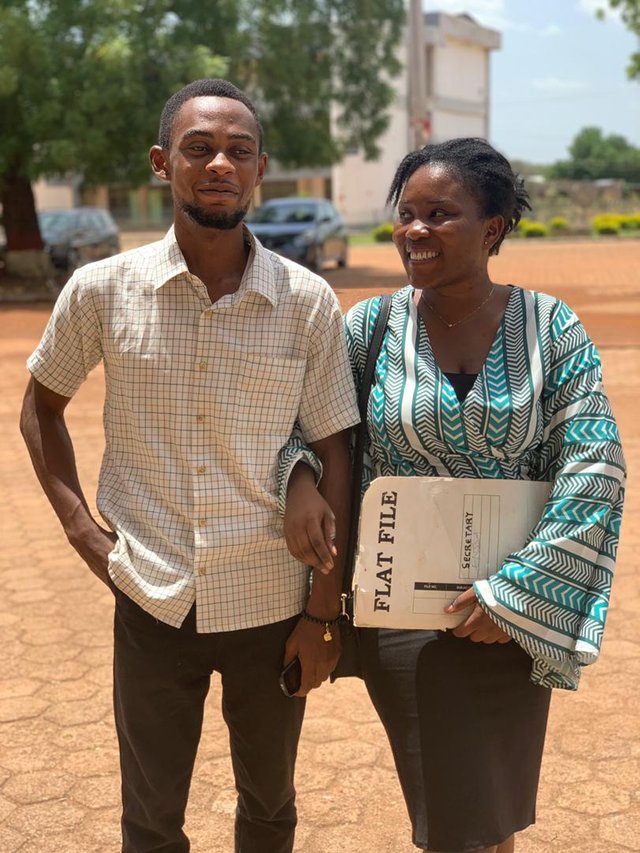 With the current Secretary
---
Hello Everyone,
I had to honor an invitation to a departmental meeting today. As the immediate past president, I was called on to address the attendees.
The meeting was scheduled for 12 pm so I made good use of my morning by making a sports post and revising my lecture notes. Afterward, I prepared what I was going to address at the meeting.
---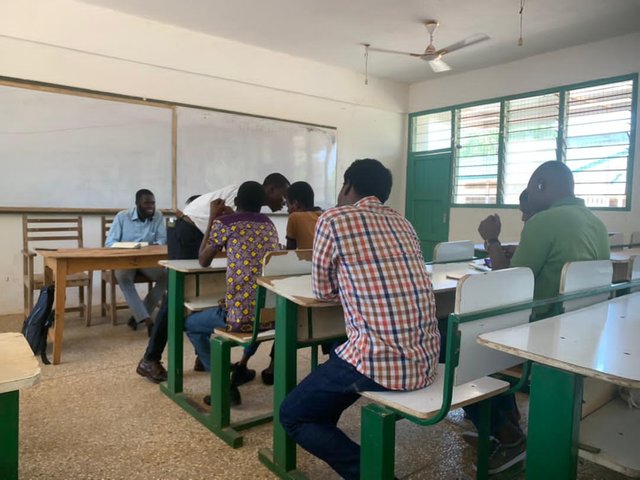 Meeting ongoing
---
The meeting took place as planned. A lot was said about the current state of the association and the way forward. I commend the current president for his composure and how well the kept the meeting under control as the chairperson.
The meeting was brief and concise. We shared a lot of ideas and drew a plan for the activities brought on board. Another meeting will follow soon enough to assess how far the plans are going.
---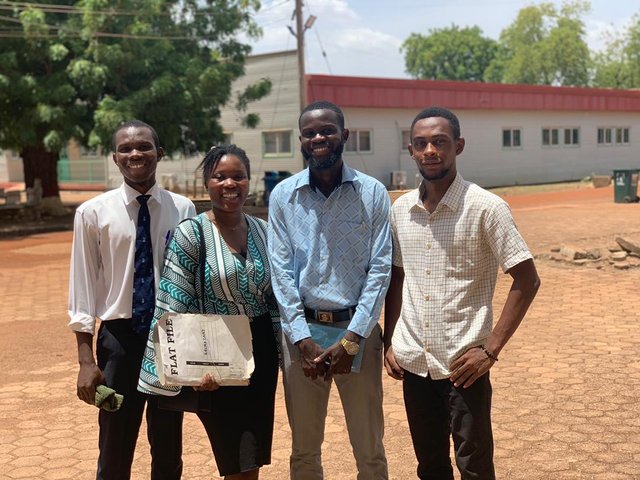 With the current Vice, Secretary and President from the left
---
I planned on getting a haircut after the meeting but there were too many customers at the barbering salon so postponed that. I passed by a friend's place to watch movies until the day died out.
That is how I ended my day.
Thanks for passing by