Hello Steemians,
I hope all is well with you all. I wish to share yet another diary of mine hoping you would enjoy it.
My day was an exciting one. It was all about communication and relief. Effective communication is good for mental health just as exercising also contributes to good health
---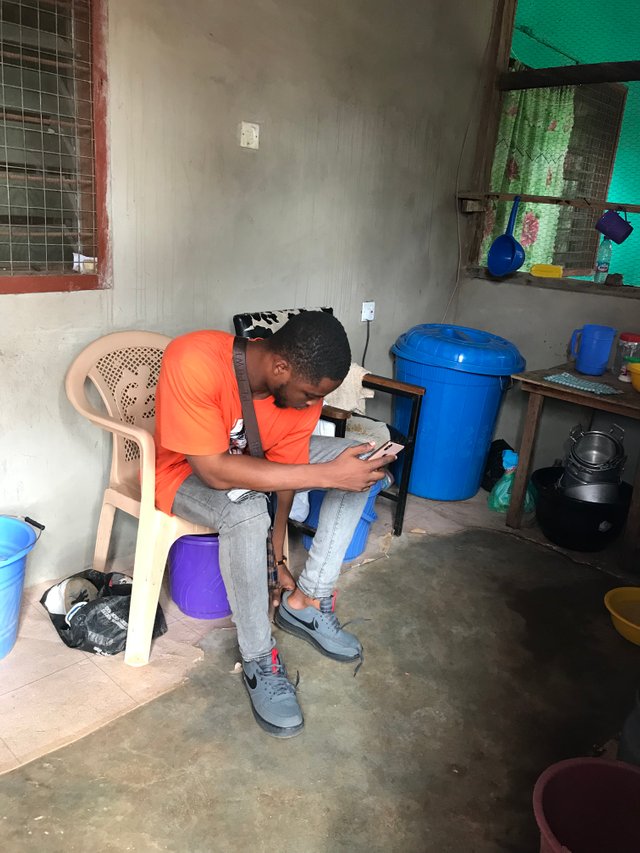 Pascal getting ready to leave
---
Pascal paid me a visit in the morning and we had a lengthy chat which was fun. We ended up working on a project proposal that was due for submission later in the day. We had a call from the municipal office that one of our letters had been approved and ready for collection. I opted to stay behind for today was my day off.
---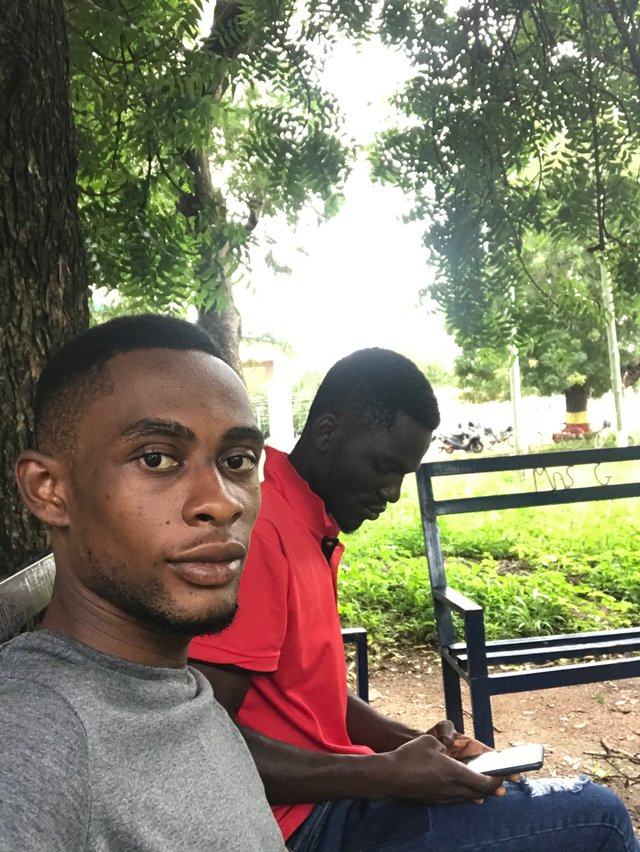 Joined a meeting with a few colleagues
---
I went out to meet a few other colleagues to plan out the point of interest to focus on for the upcoming pilot project. We had an exciting session coming up with ideas and planning our event to undertake.
I also to the opportunity to educate them on how to use the ODK collect app from kobo to access forms and collect data in the field. I was a successful session
---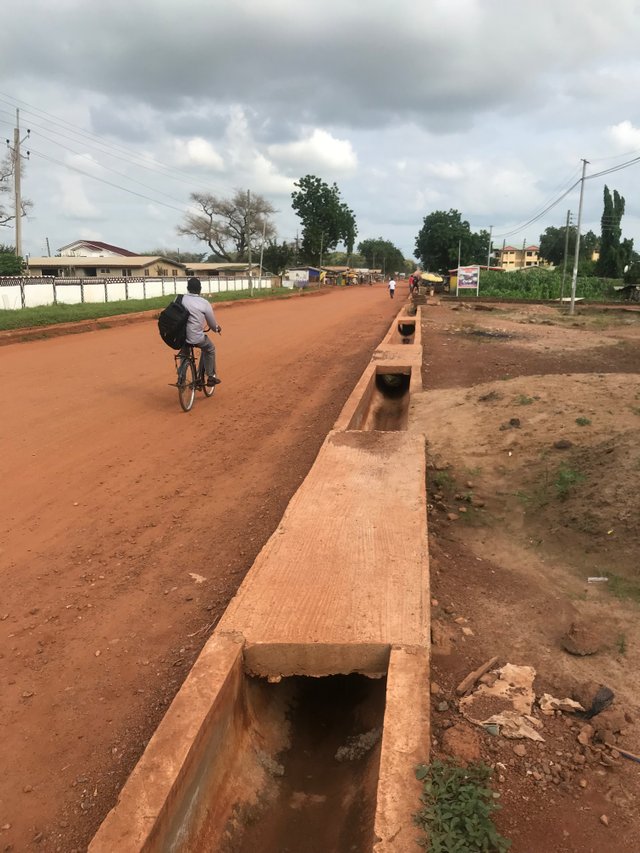 Taking a stroll
---
I decided to take a walk just to exercise. The scenery wasn't particularly relieving as you can see but it was worth the exposure. The dust from the road did auger well with the relaxation I intended.
---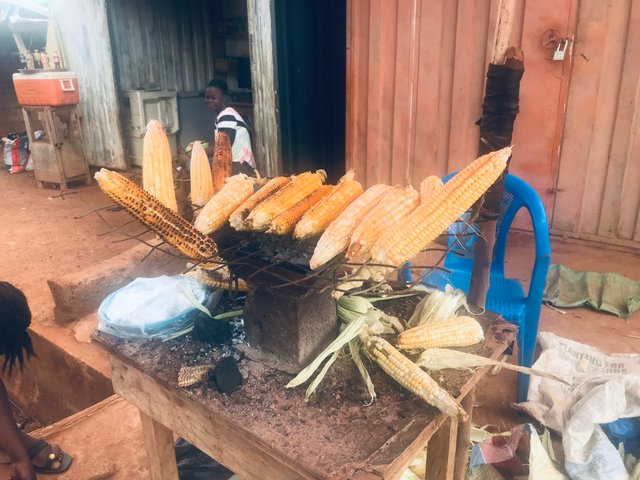 Waiting on the roasting maize
---
I treated myself to some roasted maize by the roadside. I realized a few of my football colleagues carrying their football boots. It had been raining recently so I thought we had put the footballing on hold. Turns out guys had been playing all along.
I rushed back to my place to get my boots and joined them on the field. We played till evening. I returned home to a surprise party organized by a few friends. We celebrated my birthday after I was ponded
My day ended as the gathering dispersed. I was thankful to have enjoyed my day or should I say my night.
Thanks for passing by