Hello Everyone,
Today being a Sunday meant having to attend church. Though a lot of students are still on vacation, those of us still around made it a point to convey and have a service.
We had planned to hold a small get-together to commemorate the Fathers' day after service today.
---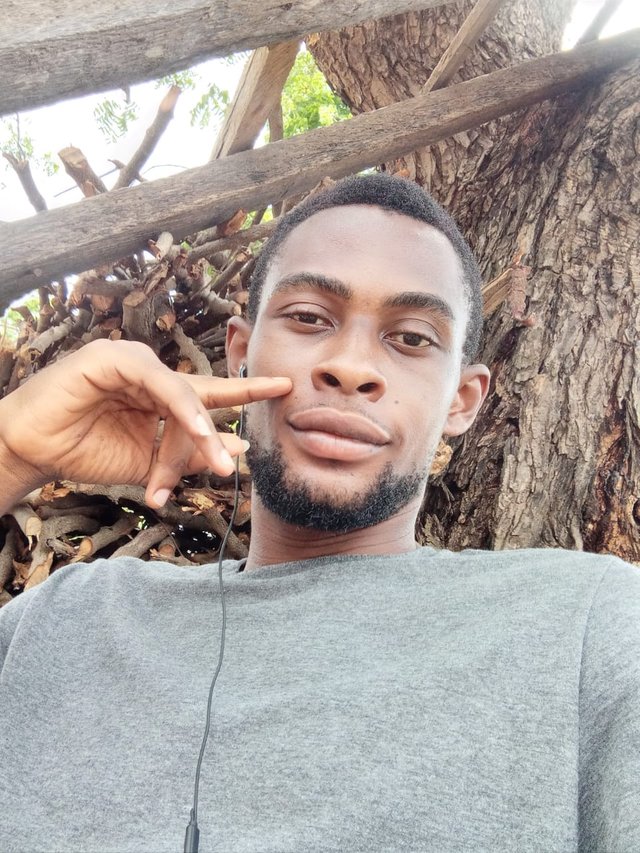 ---
As the usual routine is, I had to wake up early to organize to set up the tent with a few other brethren for service. The church's building is at a statement now because we have exhausted the funds in our coffers.
---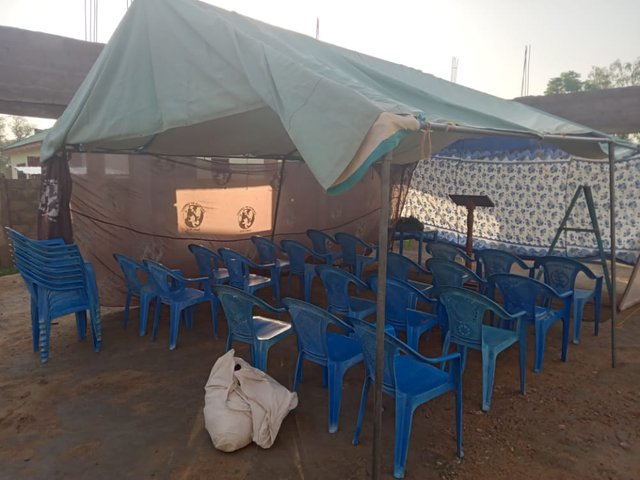 After Setting up the tent early in the morning
---
We set the tent as early as 6:00 am. Service started at 9:00 pm and closed by 11: 00 am. Now the fun of the day began which was the Fathers' Day celebration.
We have to convey at the premises of a selected member of the church to make preparations for the event.
---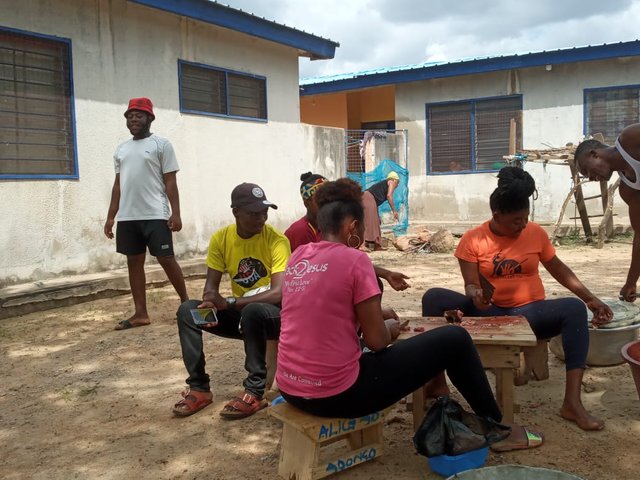 Cutting up the goat for soup
---
The actual get-together started around 6:00 pm when all preparation was done. Both the guys and ladies helped in making that happen. The guys were in charge of killing and cutting up the goat meat for the soup as well as helping out with the banku.
The ladies prepared light soup, kebab, and okra stew to go with the banku. I don't want to make anyone salivate so I would hold the pics for when the meal was ready.
We had a great time eating, drinking, and bonding still evening came when we had to depart to our various destinations.
I got home by 8 pm and took my bath. I didn't even have time to look for something to eat because I was already full and tired from the stress of the day. I slept like a baby afterward.
That summed up my activites for the day