Greetings everyone,
Today was all about football. It's been exactly three weeks since I last played on the field myself. My last game got me the injury was almost a week and that held me back a little.
Regardless, I miss playing football so much that I didn't turn down the chance to play in an Interlevel Departmental football game organized by the Biochemistry Department.
The games started off with the level 200s playing against the 300s while the winner of this tie would play against the winner of the game between level 400s and level 100s. I played amongst the level 400s as we face the 300s in the final game.
---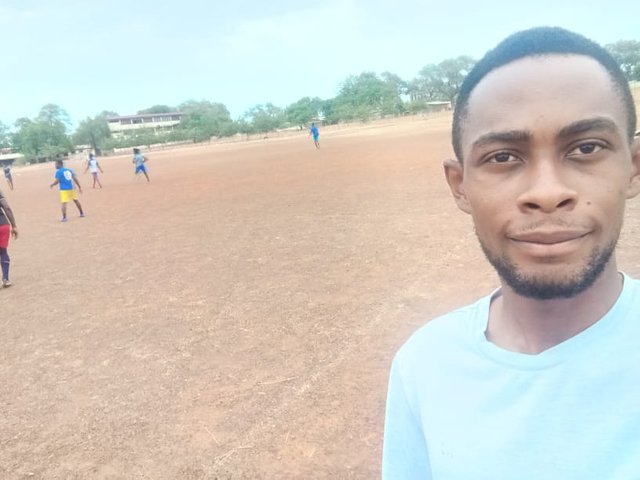 At the football park
---
Truth be told, the level 300's were ruthless in their resolve to disgrace us. In the first half alone, we were down by 4 goals. That is what happens when you play a worn-out and out of shaped defender like myself.
We pick up our game in the second half but soon, we lost the coordination as our strikers were missing the chances on goal. They fought back hard and the game ended 7 goals to nil. Had the referee not come to our aid, it would have been 9 goals to nil.
---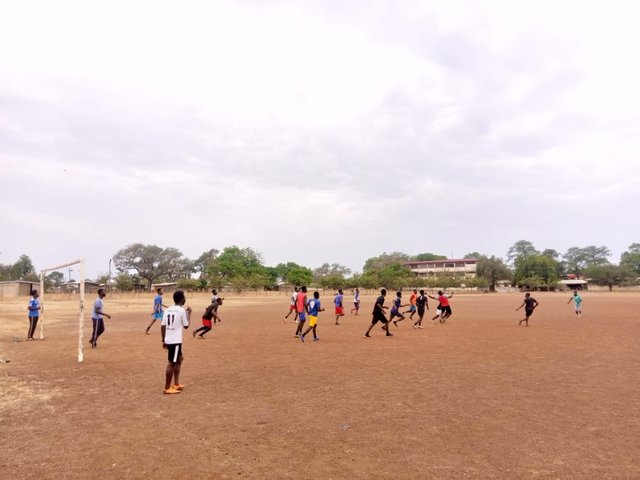 Playing on the field
---
It was fun while it lasted and we all went our separate ways afterward. The rest of my day was spent watching EPL games and the FA Cup semifinal which saw Liverpool sail past Manchester City by 3:2.
Normally, I would call on @njaywan to mock him but I cut him some slack this time around. In the bigger picture(Champions League), this team is still in it.
I attended church service at 6 pm and closed by 7:30 pm and was back home by 8 pm. These activities summed up my day today.
Thanks for passing by