Health is an essential commodity that each and everyone of us must make sure to have. It is one of the major important brands of life and an important feature of the future of the blockchain in the years to come and us such it is important that we propagate the good news and push the change forward as much as we can.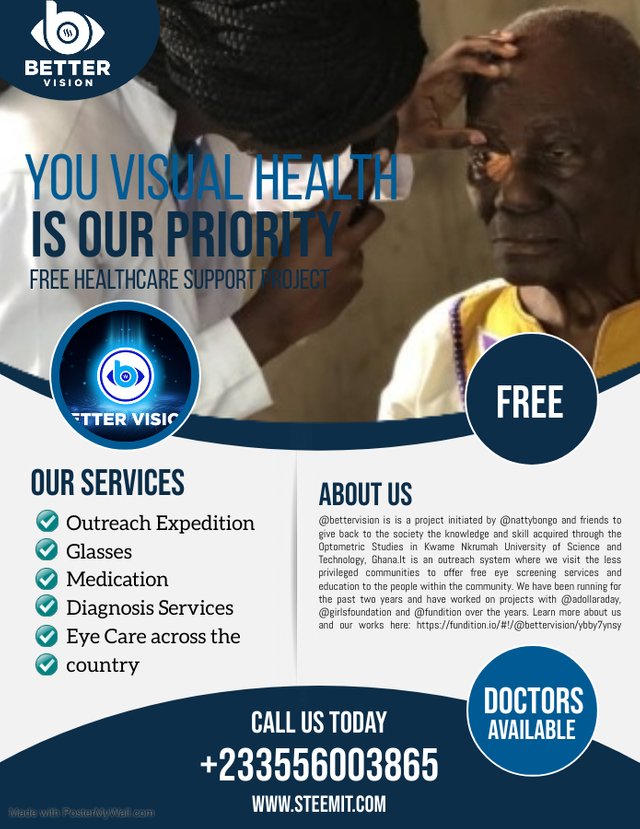 The future is now and it starts with you and I, together we can get to integrate the blockchain into the healthcare industry and bring about change that would impact lives and health of many others for a long time to come. For we of @bettervision, we have started this and are doing things in our own way.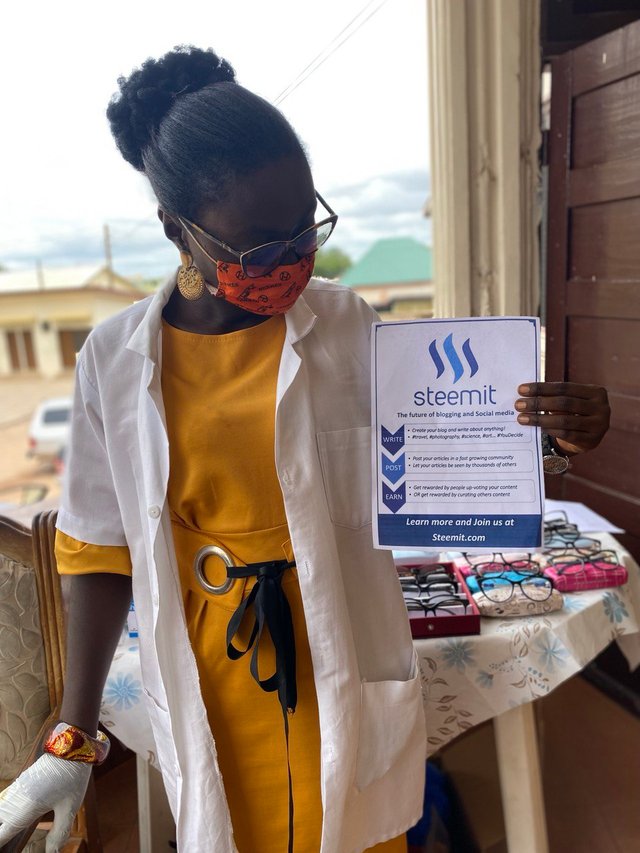 Our goal is to better lives and better vision through health programs backed by the steemit blockchain, the people we see to get the opportunity to be introduced to an opportunity that get to change their lives for good by joining the steemit blockchain, others benefit from the free healthcare whereas others benefits from the other services rendered.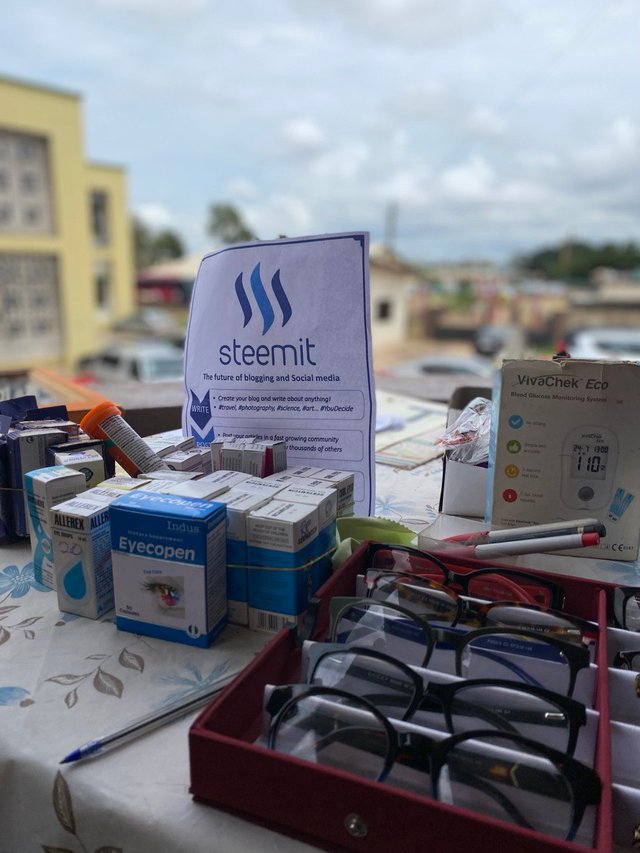 These may include free refraction, free glasses, free prescriptive wear for refractive errors and presbyopes etc. We know the future is exciting, a future where health facilities and records keeping will be held on the blockchaine etc and we simply can't wait for this future. However until then, we will continue to do our own thing in our own way and impact lives the best way we know how.
Free healthcare for all, your vision is our priority.