Hello to all and sundry,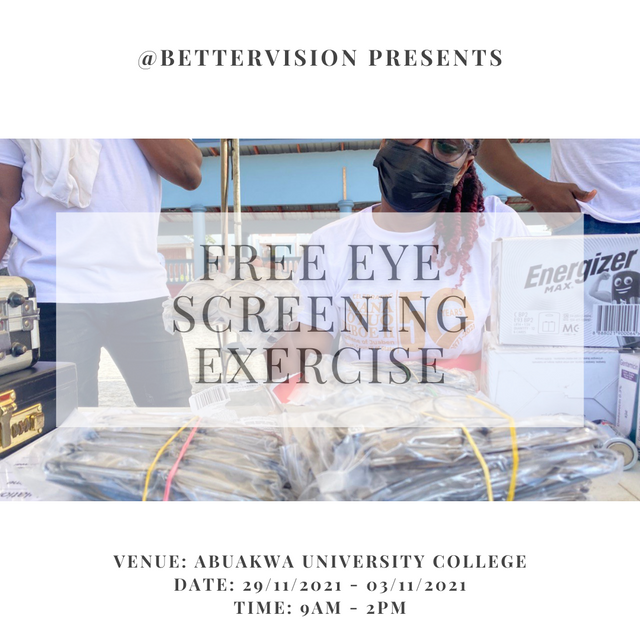 It is always a pleasure to come to you with our exciting free health screening programs especially in these times as we get closer to Christmas and a time of cheer. We are by this post informing all our beneficiaries and benefactors, supporters and volunteers that we are having free health screening exercise this week.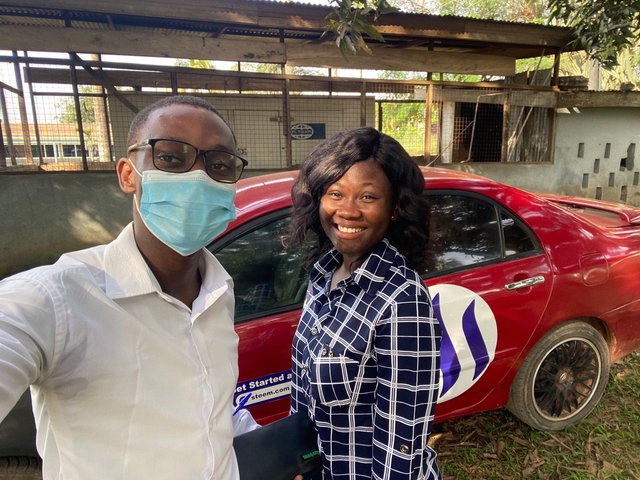 Images from today (Day 1), Arriving at the venue with intern Regina
The program is been done for the community of Abuakwa and it going to be held at the Abuakwa Community College University within the town. There going to be free medications, reading glasses and free referral programs as we usually do and we look for to your patronage as always.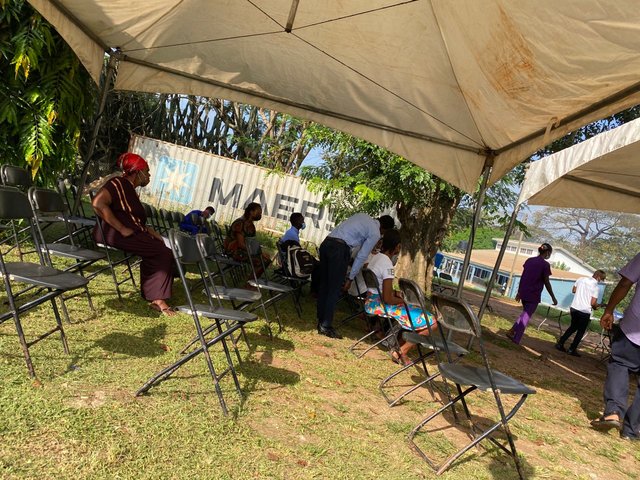 Images from today (Day 1), Patients checking in
We would also like to use this opportunity to express our appreciation to @chriddi for his delegation and support and to the entire team of #wox-helpfunds, @the-gorilla @the100 @adeljose @sultan-aceh @xpilar for their support thus far and to @pennsif for being with us from the very beginning. To @steemcurator01 for his love and support.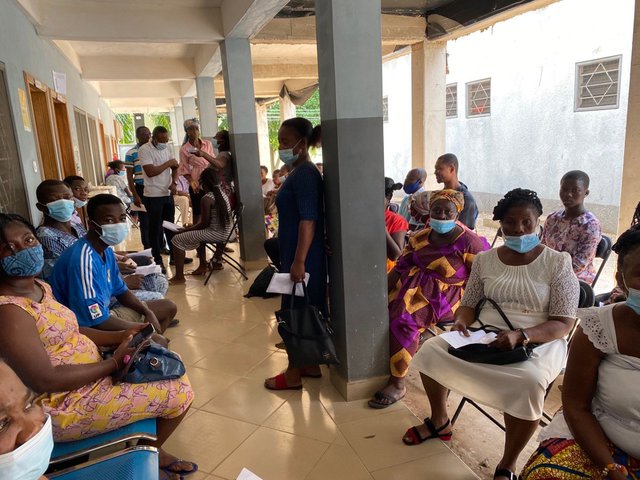 Images from today (Day 1), Patients waiting to be seen by Optometrist
We invite all steemians in and around the vicinity to come around for their free health screening. We look forward to a successful week and we do hope you have a wonderful time.