Good day everyone,
November 23rd, 2021 was one of my most exciting days within the month.
In the morning, I guided two of my friends to build steem account. I explained every detail about how the platform works and how they can earn from the platform. However, they had some knowledge about crypto so it wasn't very different for them to understand. They asked a lot of questions after understanding how the whole platform works and they had doubts about something like this existing.
---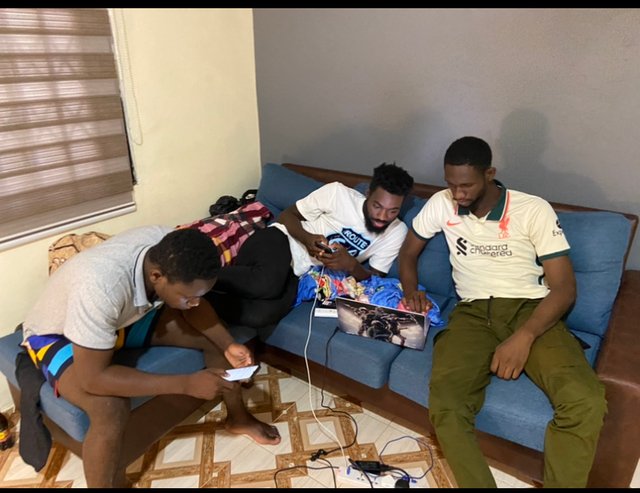 ---
Explaining how steemit works to my friend
---
After the long explanations and registering my friends, we decided to have some meals and watch the National Science and Maths quiz NSMQ. We started watching the contest between Keta SHS, Tamale SHS, and Wesley girls high sch. However, everybody was counting Keta SHS out since they seem like underdogs. Just as everyone didn't expect, Keta won the contest with a very huge margin to both Tamale and Wesley girls sch.
---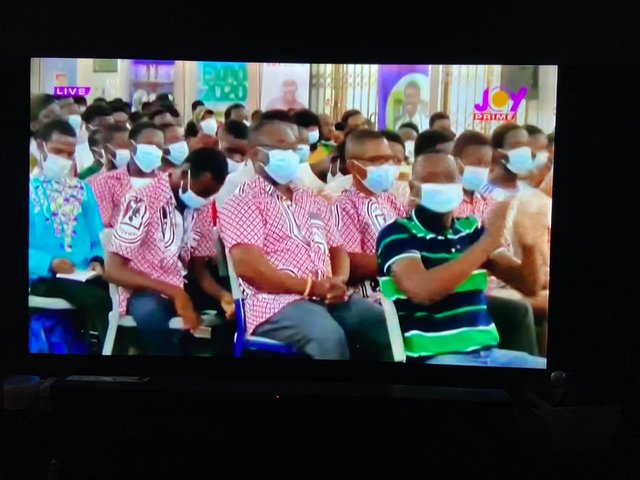 ---
Watching the contest between Keta, Wesley girls and Tamale SHS
---
Just after the Keta contest followed a very thrilling contest that feature three Kumasi schools. Prempeh college, Opoku ware sch and KNUST SHS. This was a Kumasi derby since the two top schools in Kumasi were featured. Before the contest, most of the fans thought it would be a very easy contest for Prempeh college to win talking from their performance. Nevertheless, Prempeh college won the contest after a keen competition from their rivals (opoku ware school).
I have never witnessed such a competition in my life 😂🤌. The NSMQ comes in five rounds. During the first round, Prempeh college took a comfortable lead with 33 points and Owass with just 23 points. After watching the first round and the performance I was seeing, I conclude that Prempeh college has just won the competition. But during the second round, Owass stood out like a completely different school. They managed to close the gap to just 4 points ( 44, 40). Everyone was amazed about the performance and still applaud Owass even though they lost the contest.
---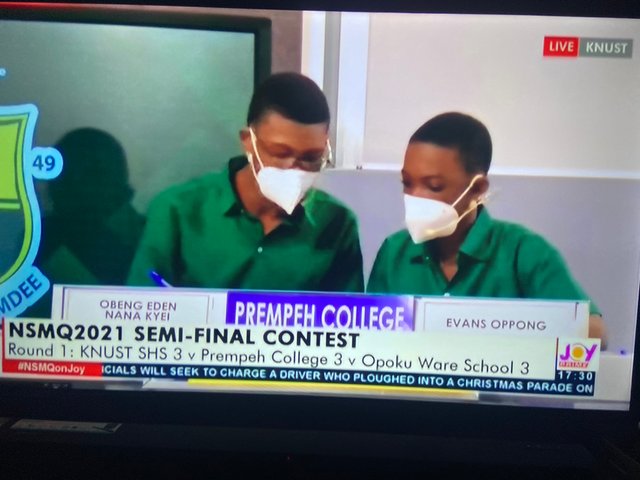 ---
Watching the contest between Prempeh, Opoku Ware and KNUST SHS
---
We ended the day with some UEFA champions league games. Chelsea beat Juventus by 4 goals to nil to steal the first position. A payback time for the blues.
Manchester United also won their game against Villarreal to secure a slot for the next stage of the competition. Cristiano Ronaldo scored the first goal after a silly pass from Villarreal's defense. Jadon Sancho also sealed the win after hitting a rocket to the top corner.
---
Thanks for your attention
---