Hello Comrades,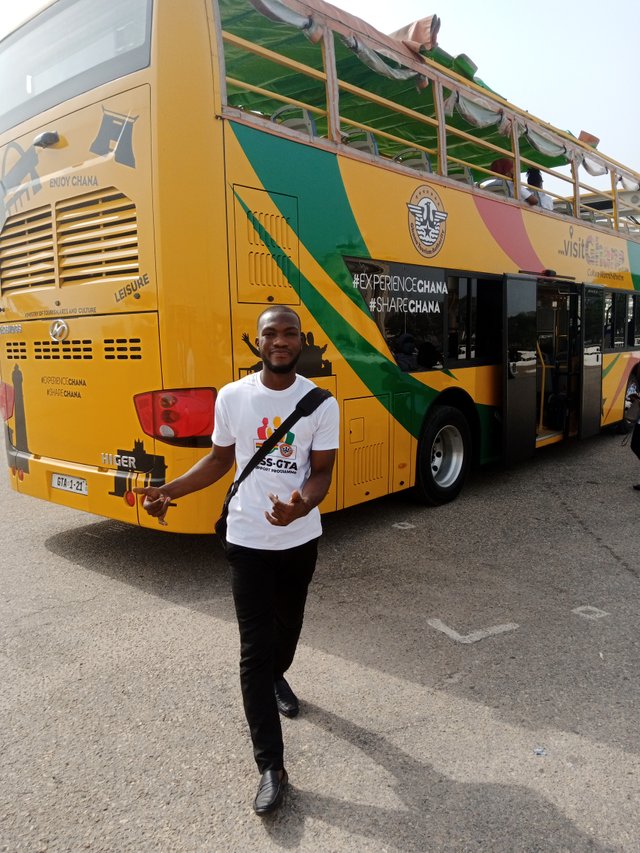 Today was unusual from the rest of my days, I woke up at around 5:00am and start preparing for the launch of a project called NSS-GTA support program. The launch was scheduled to take place at the Accra tourist information center (ATIC) opposite the Jubilee house, the program started at around 10:00am and closed at around 12:00pm.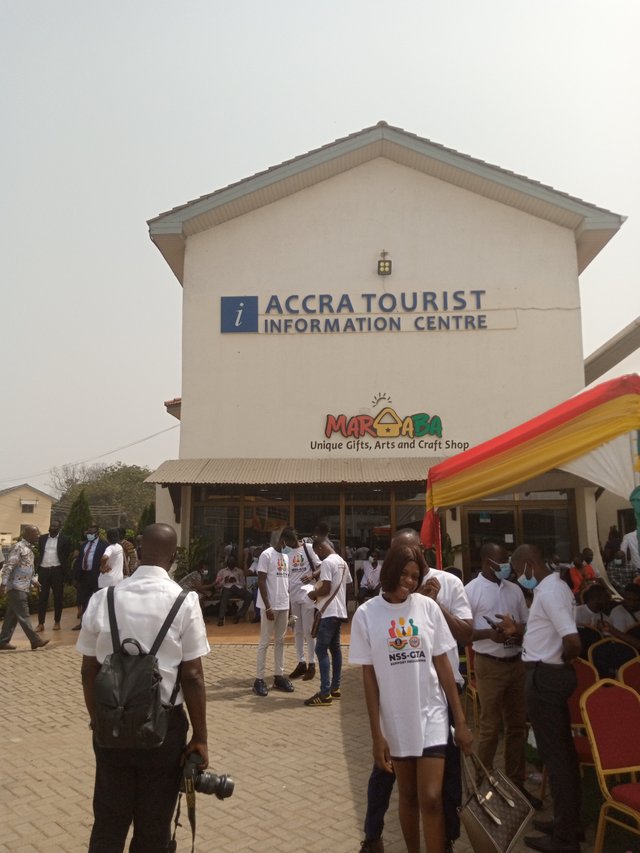 The venue for the program
---
The program is basically a collaboration between the national service scheme (NSS) and Ghana Tourism Authority (GTA) to support all the agencies under GTA with the help of national service personnels. As one of the personnels under this first project of it kind, my presence at the launch was very important. It was fun meeting different kind of people and interacting with them, Ghana is blessed with a lot of tourist sites and I think this project will help the sector grow.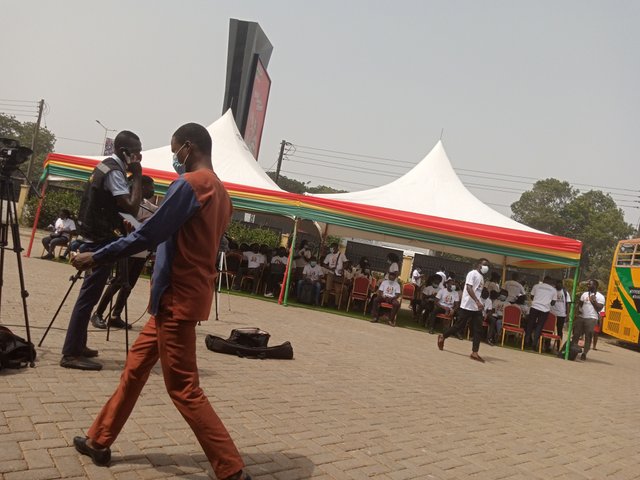 The program in session
---
We climax the program by touring some tourist sites in Accra using the ministry's double decker touring bus. It was so fun and one of an experience.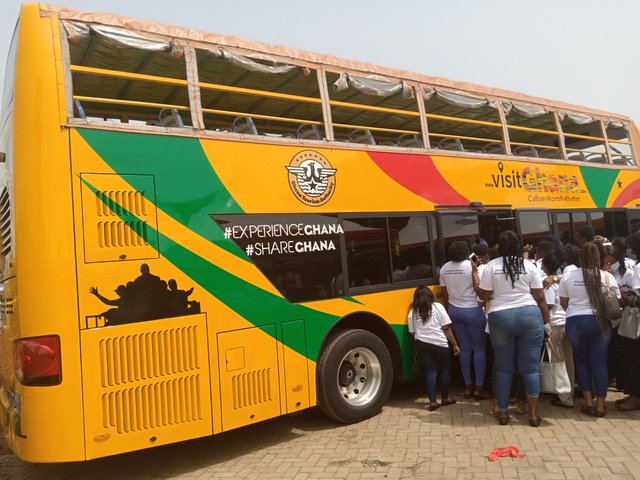 boarding the tour bus
We started the tour through the Kwame Nkrumah interchange popularly known as Kwame Nkrumah circle. It was named after the first president of Ghana and is the famous place in Accra.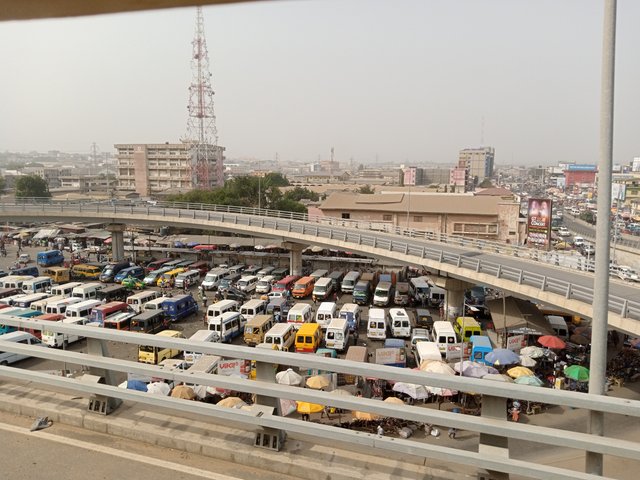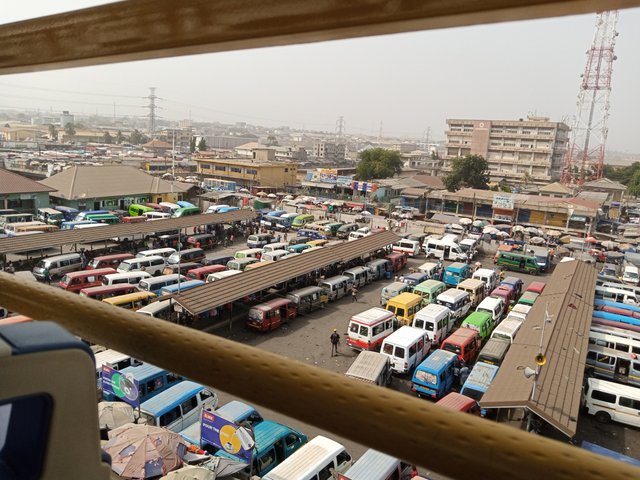 A panoramic view of Kwame Nkrumah Circle
---
We passed through James town, this town is very popular because of the James Fort, a fort built by the early British to arrived in Ghana then Gold Coast. We didn't get the opportunity to visit the fort itself but we passed by the popular 92 ft tall James town light house.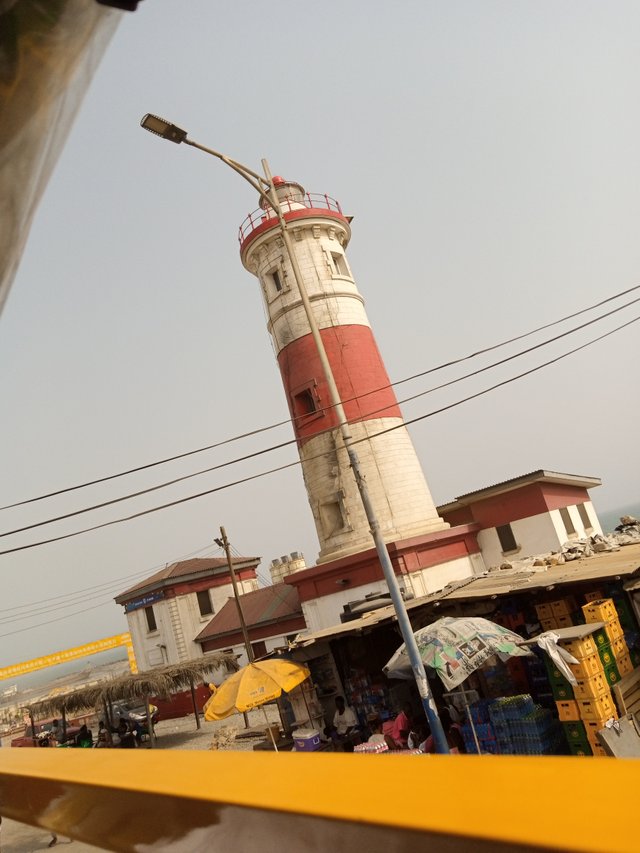 The James town light house
---
We made our final destination to the black star square popularly known as the independence square, this is the place Dr. Kwame Nkrumah, the first president of the republic of Ghana declared independence for Ghana in March, 1957. It is a very important place for Ghanaians, some important days such as independence day, induction of president and other national events are held at the black star square.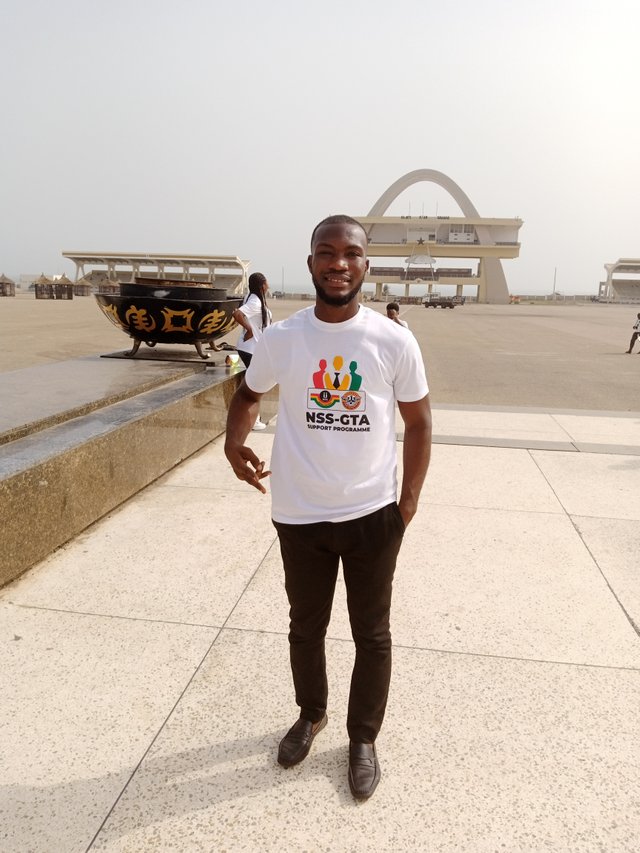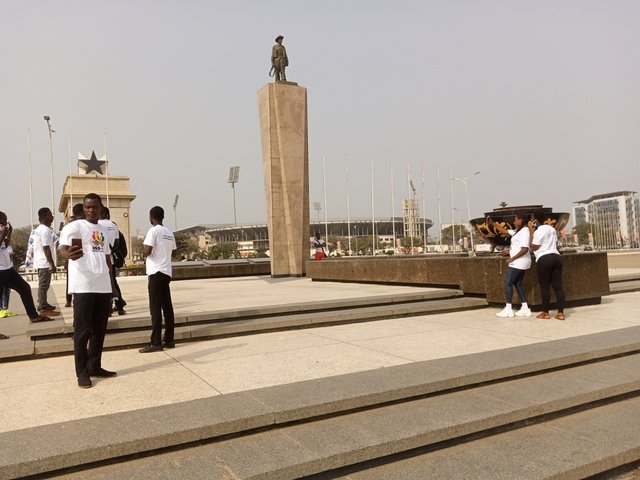 The black star square
---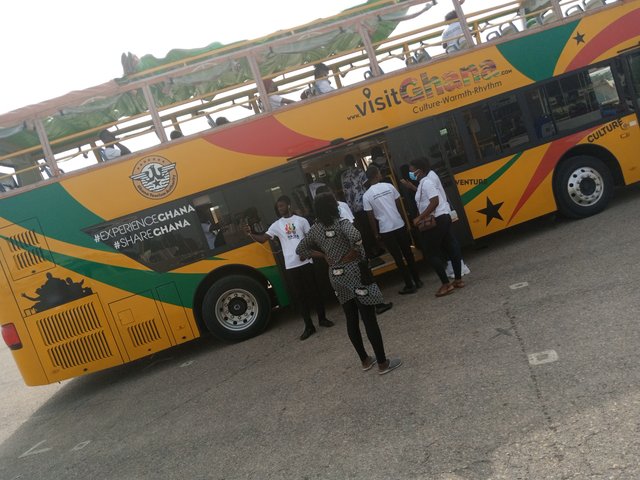 The double decker tour bus.
---
It was a very good experience and I really learnt a lot, I will bring you more places as and when I pay a visit. We experience Ghana and we share Ghana. Have fun and steem on!!!!.
Merry Christmas and a Happy New year.