How can anyone feel bad about the last year of Steem returns? Coingeko thinks 30% of people think badly of Steem. How?
Haters gonna hate lol.
I wish I had known about it back a year ago! Such a crazy return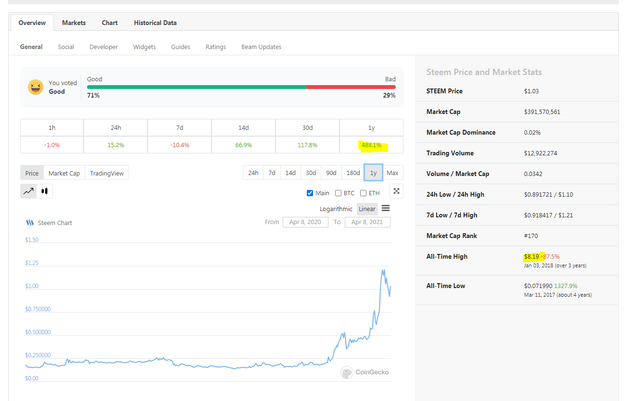 And even more incredibly the Steem Dollar price is up 901% in a year. At least the feeling is 100% good for Steem Dollars!!
I can imagine Steem will return to the all-time highs of $8.19 in the coming years, and I am excited about the potential of the site. Free transactions whereas fees on Ethereum or Bitcoin are just crazy and will continue to be such a big waste of money.
Do you agree we should continue to buy Steem now? Let me know what your expectations are in the comments!!
Liv x with love from Canada