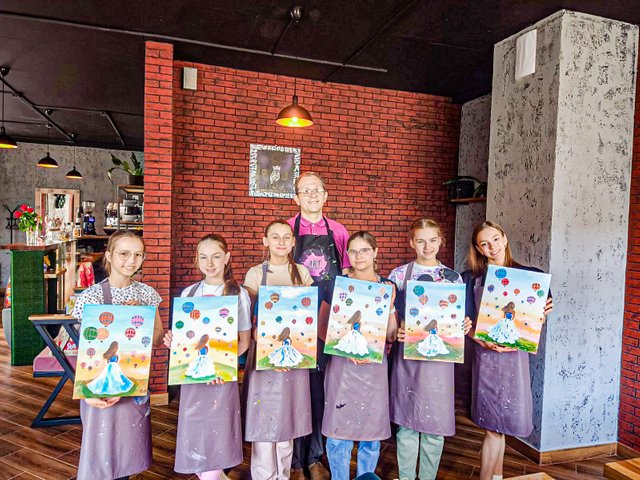 The destruction of stereotypes is not such a frequent thing in the life of a mature person. It's just that over time, you have long defined some things for yourself, considering them unchangeable and permanent. But it happens. that even established stereotypes are crumbling.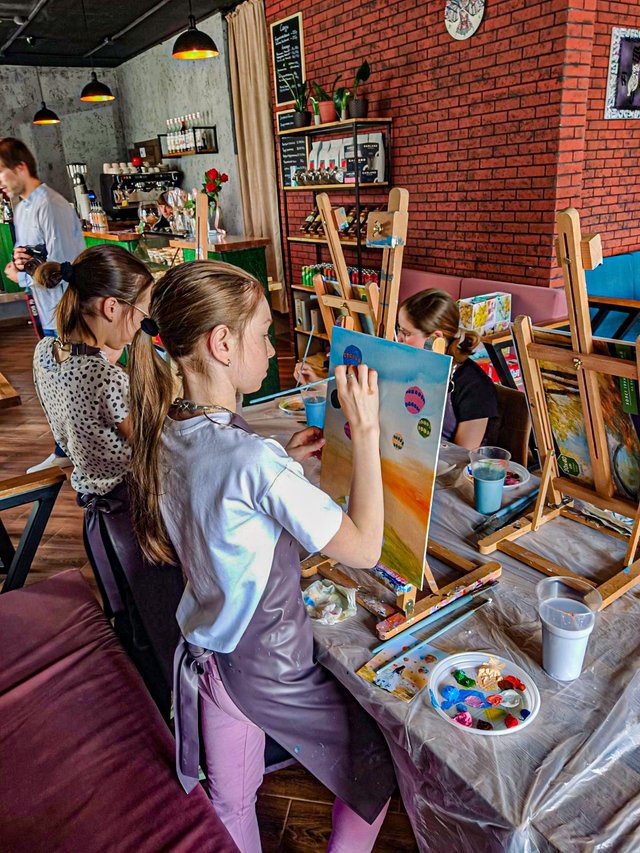 At one of the recent art parties, I had several 13-14-year-old girls draw. This is exactly the age when children are usually very clamped internally, including in creativity. And this is normal, because these are the features of the adolescent psyche.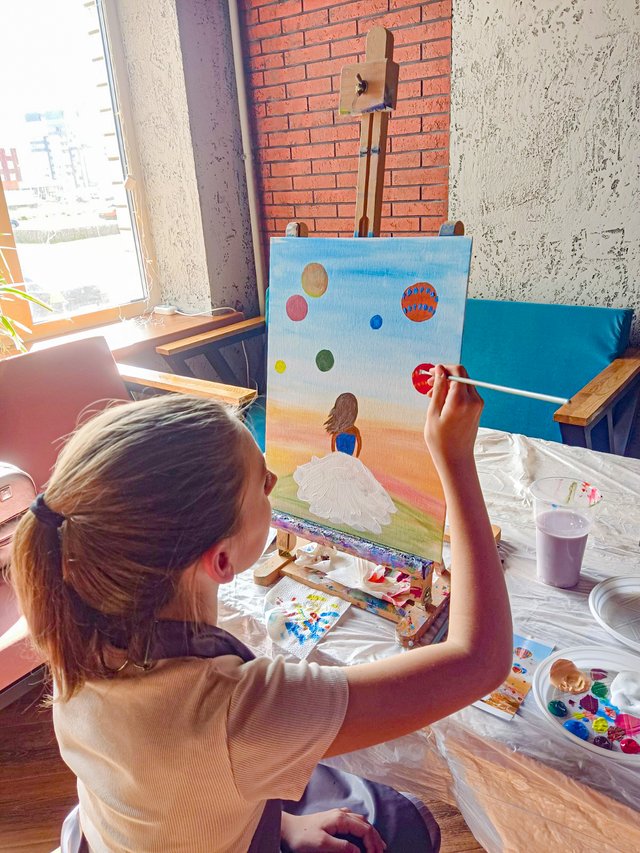 To my surprise, this time during the painting class, the girls were completely uninhibited. They easily perceived the information, and were not afraid to experiment with paints, without fear of doing something wrong. As a result, as you can see, all the participants have wonderful works that they can rightfully be proud of :)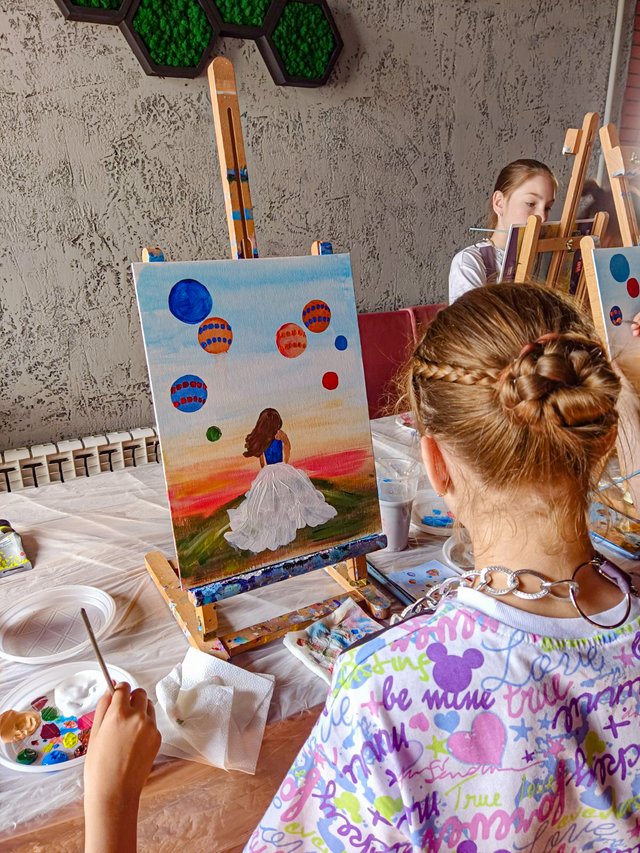 Разрушение стереотипов – не такая частая вещь в жизни зрелого человека. Просто со временем ты давно определил для себя некоторые вещи, считая их неизменными и постоянными. Но бывает. что даже устоявшиеся стереотипы рушатся.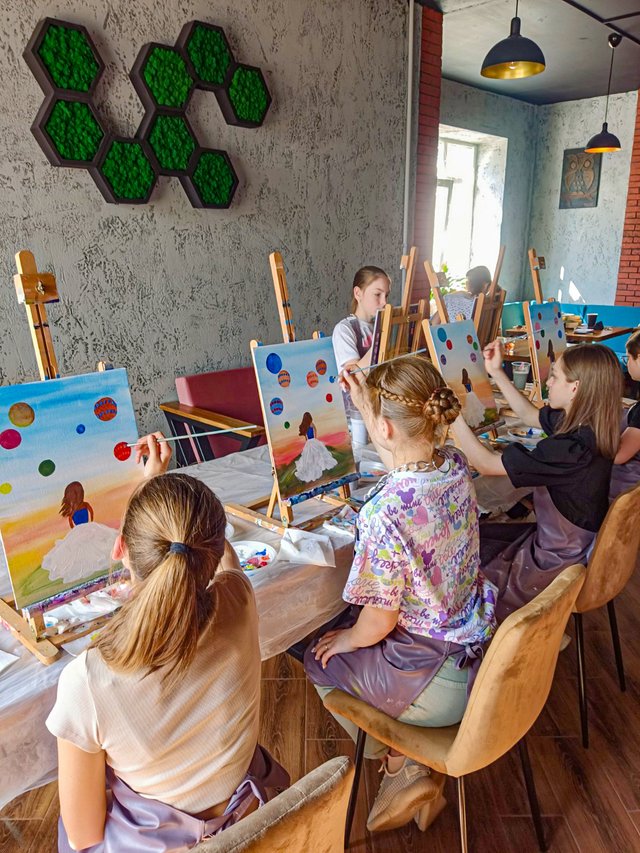 На одной из недавних арт-вечеринок у меня рисовали несколько девочек 13-14 лет. Как раз это такой возраст, когда дети обычно внутренне сильно зажаты, в том числе и в творчестве. И это нормально, потому что таковы особенности подростковой психики.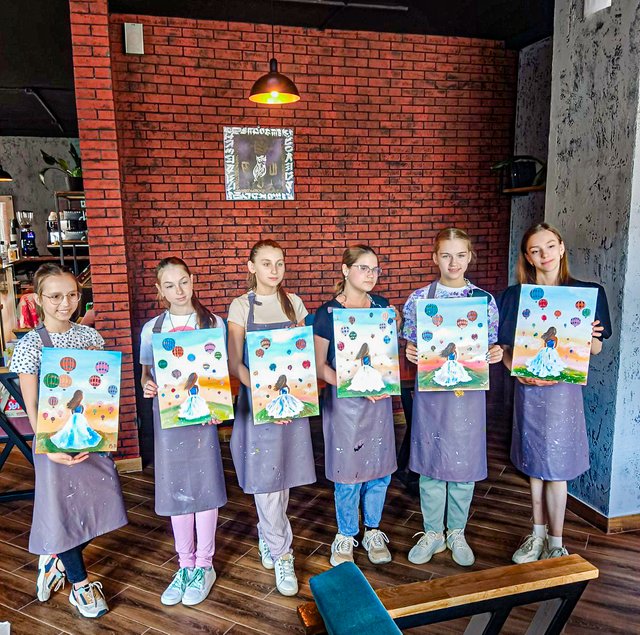 К моему удивлению в этот раз во время занятия живописью девчонки были совершенно раскованы. Они легко воспринимали информацию, и не боялись экспериментировать с красками, не опасаясь сделать что-нибудь не так. В итоге, как вы можете видеть, у всех участниц получились прекрасные работы, которыми они могут по праву гордиться : )

Canvas, acrylic paints, dimensions 35x50 cm