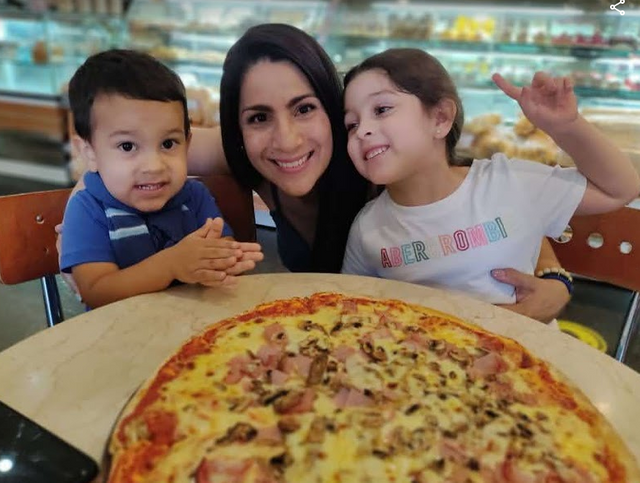 Carla García is the sister of Alfredo García who you know in steemit with the username @alfredogarc
Here is some of the statement from @alfredogarc about his sister
I'm Alfredo García
My sister Carla García was diagnosed with COVID 10 days ago, she just had a CT scan. It was seriously complicated by COVID who presented:
Acute respiratory failure secondary to bilateral pneumonia due to infection with SARS-COV 2 (Covid 19)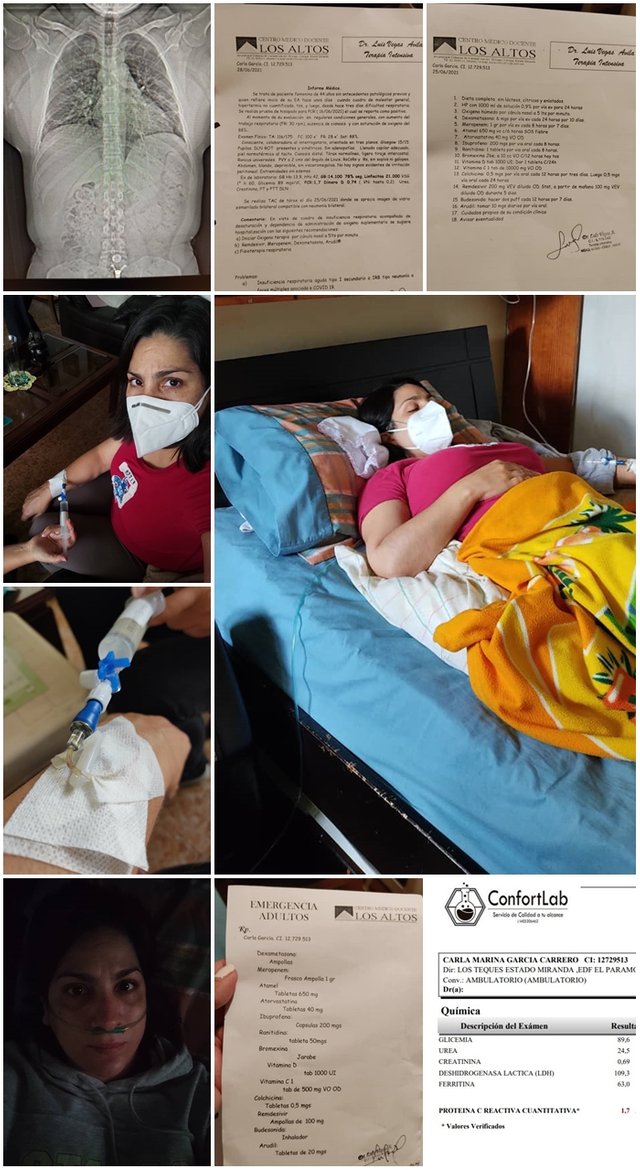 We all worry, I'm very worried, even if it does not feel very bad, I'm worried that it will complicate. So far, she is taking early "treatment" for covid, as the doctor told her, and will monitor her progress. In the meantime, she will be isolated at home, and that my mother, who is an elderly woman, is the one who must be much more careful to protect herself from being infected. If God wills, everything will be all right.
I went to bed at 10pm and asked for the health of my sister, her daughter (my 6 year old niece), my mother and my older brother who all live in that apartment.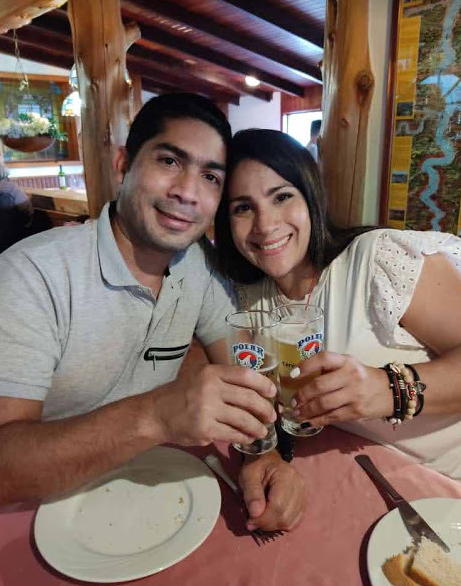 A picture from a few months ago with my sister
In Venezuela, we do not have the opportunity to pay for this, and no credit is given
I need help from those who can donate to buy 7 vials of Remdesivir, which cost about $ 100 each.
Zelle
Carla García
e-post: carla.garcia.m@gmail.com
Cryptocurrency: NAV (Navcoin): NXbLometVgXui6FuqTfZGP1Y4HLJkoqoqm
I use it because no transfer fees are charged and it is in Bnance or other financial transfer:
LTC: LLzTPkxW7uR9buassK2P2sxYY4ndbeFWqM
XRP: rEb8TK3gBgk5auZkwc6sHnwrGVJH8DuaLh
Tag: 739735287
Steem: @alfredogarc
---
---

The board of Wox-Helpfund has decided to help Carla García, we donate 1000 Steem to buy vials of Remdesivir.
Steem has now been transferred to @alfredogarc

We wish Carla García a good recovery
Regards
the board of Wox-Helpfund
@the-gorilla @the100 @adeljose @sultan-aceh @xpilar
50% of the reward for this post goes to @alfredogarc to help Carla García, so your vote on this post will also help
Thanks to all our Sponsors who give % of their post to @wox-helpfund and to you as a delegation to @bidvote. We now have an effective power of 137,986 SP and thanks to all of you who buy an upvote from @bidvote. Without you, this would not be possible to make donations to good causes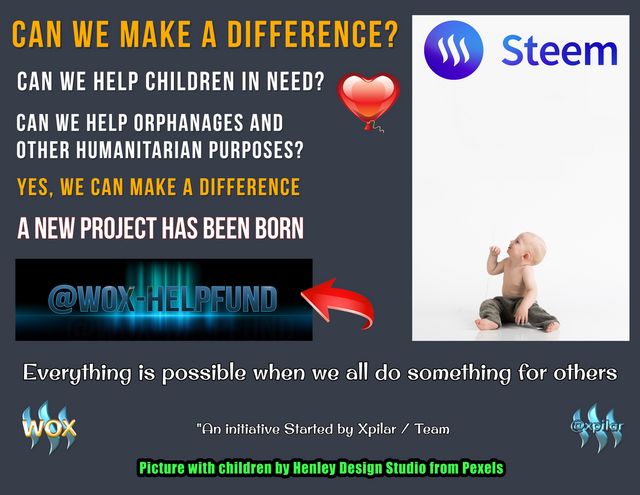 How is it possible, with steem everything is possible with your help
The idea is that with the help of an upvote bot where you can buy votes for your post or other posts that you want to reward with a higher reward.
Now you have an opportunity to buy an upvote from @bidvote to reward others who have good posts and who often disappear in the amount of posts and do not get any upvote for their hard work
@bidvote is programmed with a blacklist and will not accept upvote from spam accounts. Their bid will be returned
Spam accounts who buy votes from all the big upvote bots are a big problem because they do not have a blacklist to stop it.
Back to project @wox-helpfund
We created a new bot "bidvote" for this purpose and it has now been tested and we are now live with the project # @wox-helpfund
How to help #wox-helpfund use @bidvote
Of all the profits that @bidvote contributes to, 30% of the reward will go to the #wox-helpfund. You will help support the #wox-helpfund when you purchase upvote while helping you or others for a higher reward for posts.
You can also delegate SP to @bidvote and earn rewards every day
Currently your earnings on delegated SP "The APR today is increased to 29.2%"
Here you can delegate SP directly to @bidvote
25 SP 50 SP 100 SP 250 SP 500 SP 1000 SP 1500 SP 2500 SP 3000 SP 4000 SP 5000 SP
You can also use https://steemworld.org/@your username
Select delegations in the menu and then select delegate


Thanks to all our Sponsors (delegates), @bidvote has an effective power of 137,986 SP
---

What is @wox-helpfund, it is meant to be able to help needy people in the world for example orphanages other humanitarian purposes.
You can now become part of this project by delegating or buying votes "@bidvote",
You can also support @wox-helpfund if you set @wox-helpfund as recipient when you post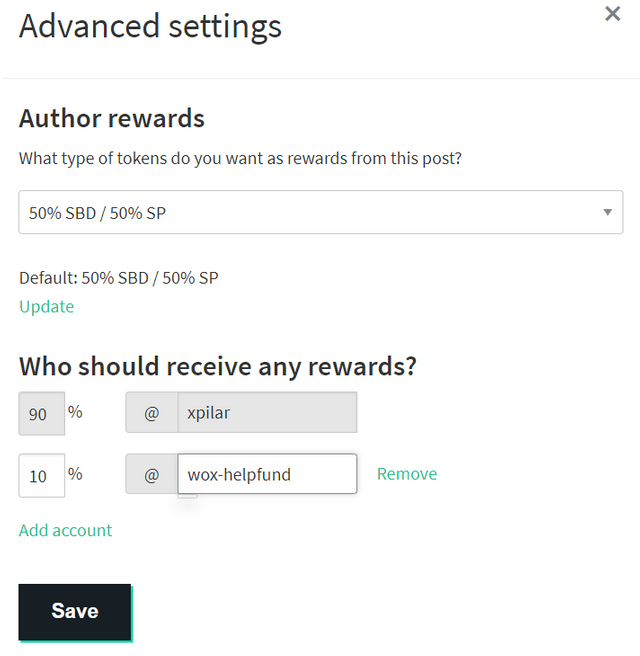 @endingplagiarism supports @wox-helpfund
10% will go to @wox-helpfund to support @xpilar's charity work, read the full post here
How often it can be applied for funds from the fund depends on the size of the fund. All applications must go through an approval first. "@wox-helpfunds" board members.
Board members are @the-gorilla @sultan-aceh @adeljose @the100 @xpilar
You can now become part of this project by delegating or buying votes
Feel free to make suggestions for our innovation in Steem Blockchain
---
---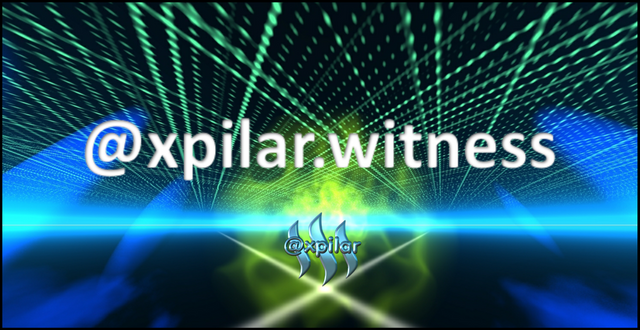 Do you also want to vote for "xpilar.witness"
Voting for me:
https://steemit.com/~witnesses type in xpilar.witness and click VOTE

---