It is a pleasure for us as a team to be the bearer of good news. We recently held the first WOX token burn for the health of the project economy, all the details were announced in the following psot:
In this publication we have made very clear and in a simple way the benefits that this practice brings within the WOX-EXCHANGE economy, by the elimination of a quantity of circulating tokens that makes the price magically go up and stay within an average value, as it could be evidenced above.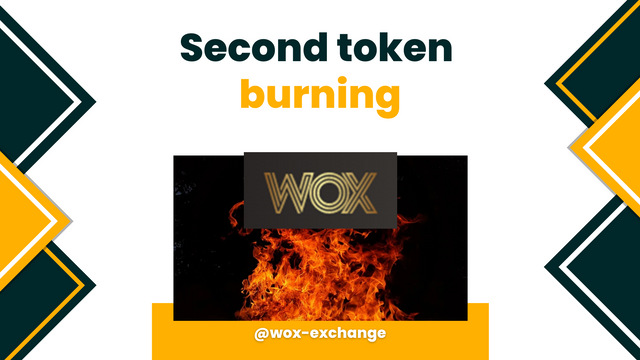 Edited in Canva / Source
We have recently performed the second WOX token burning, removing 10,000 tokens from circulation, as can be seen in detail in the logs shown in the following image: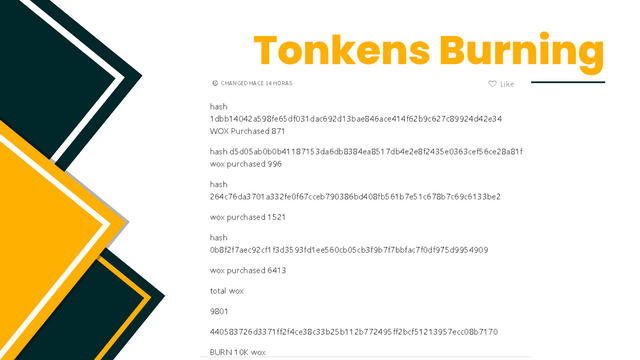 Sourcce
For more details you can go to the following link:
We continue to work on improving and advancing a community of investors who continue to see the possibilities for long-term growth.**.
As always, if you have any questions, please feel free to contact us. We invite you to join our discord channel: