Hi great steemians, I trust we are doing great. It's been a while, thank God I have something today we can feed our eyes on. Below is a drawing of a man, it's actually a commission piece that was used to surprise a friend by or from another friend.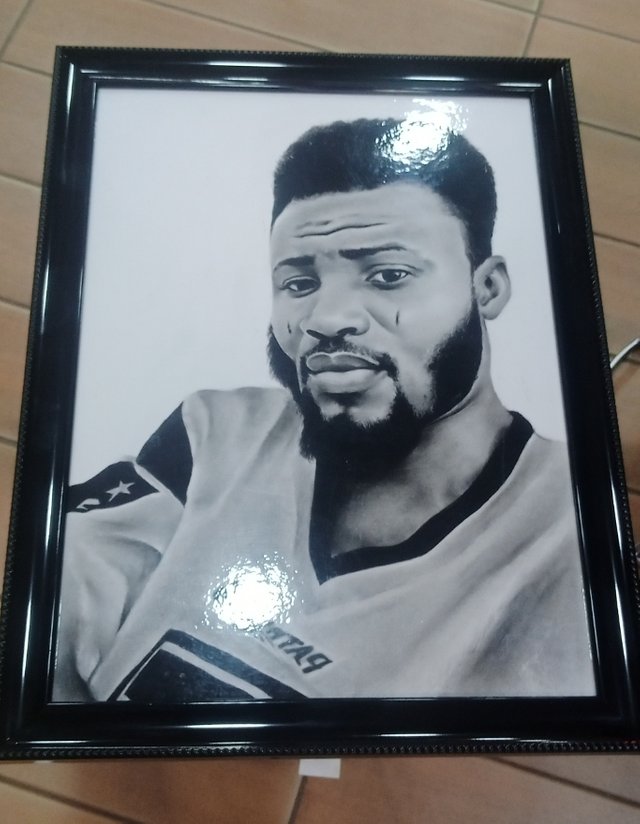 The conditions surrounding my production of a piece here makes it difficult to accept commission pieces. Some of the difficulty include travelling very long distance to get the work framed, and also going through the stress of waybilling the work to the client. Sometimes the waybill is stays too long at the station I have to start tracking and tracking. So with all this I had to be recommending my client to other artists that are better disposed to do the job.
This particular piece of out serious demand so I had to give in but then I gave her a price that will make the process easy for me. Below are the materials used.
Materials Used
Pelican Paper
General Charcoal Pencil
Mono eraser
Graphite pencil
Charcoal dust
Tissue paper
Brushes
Blending stump
Progress shot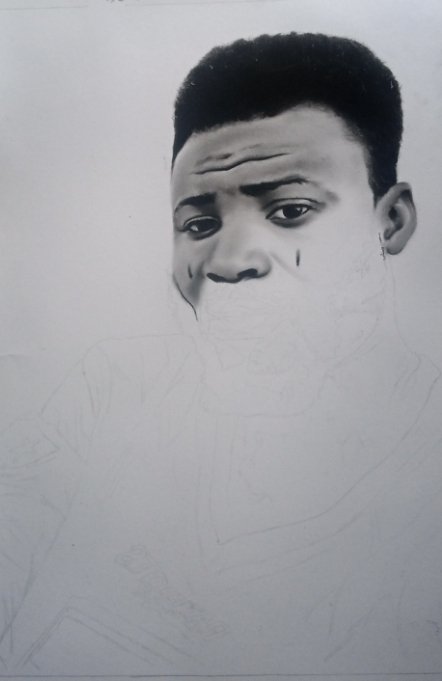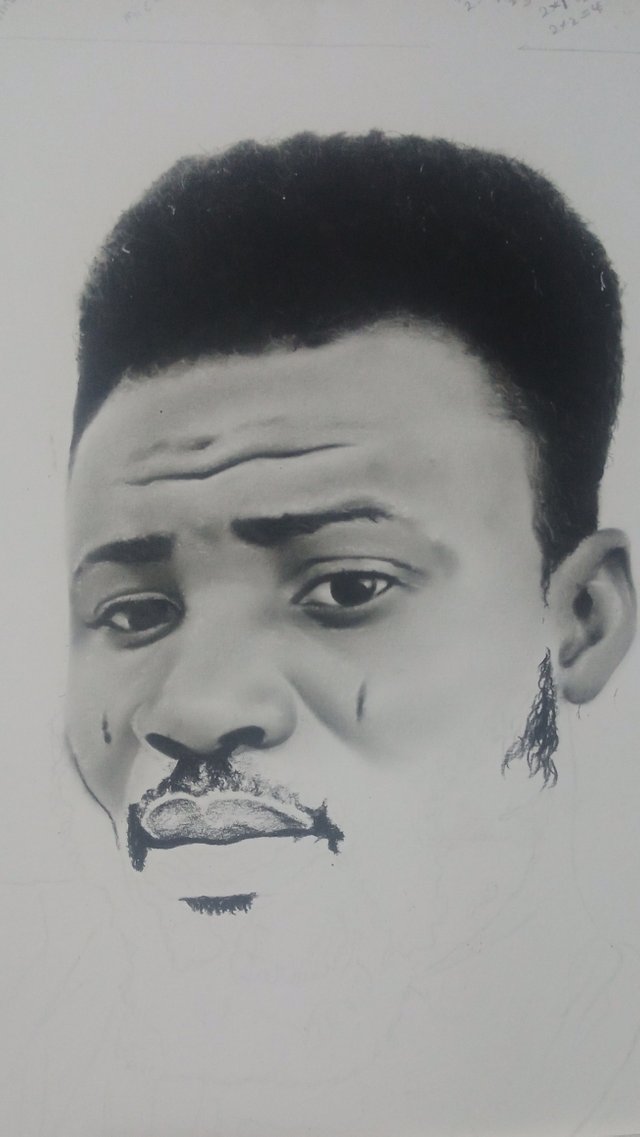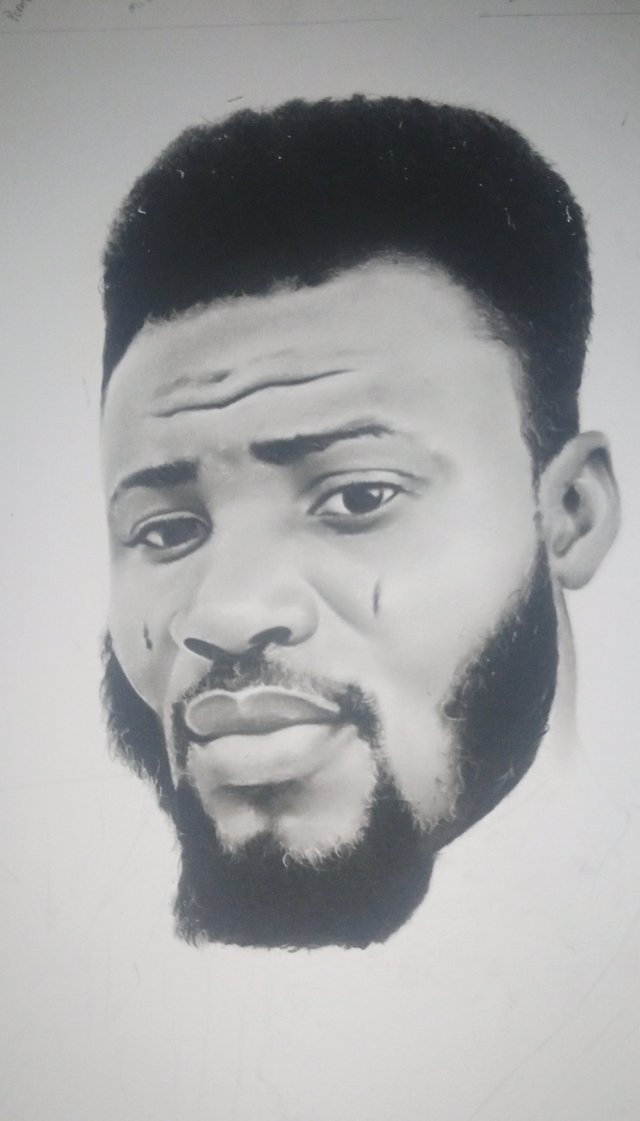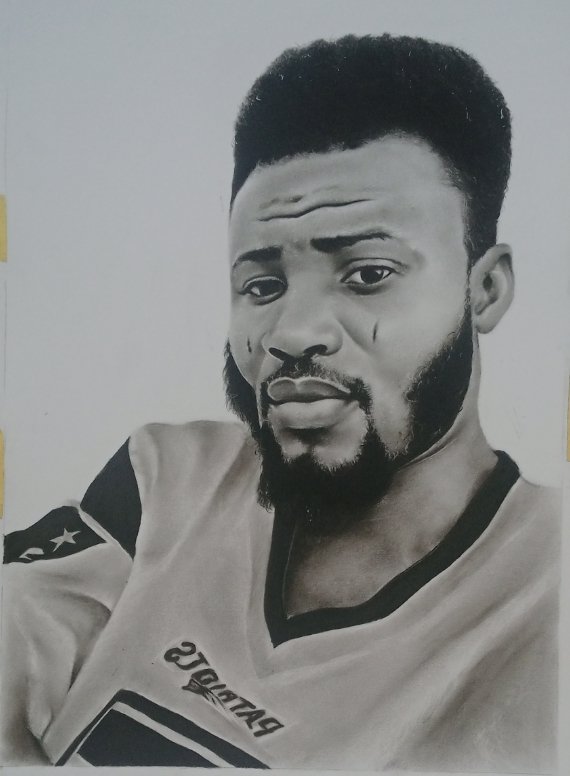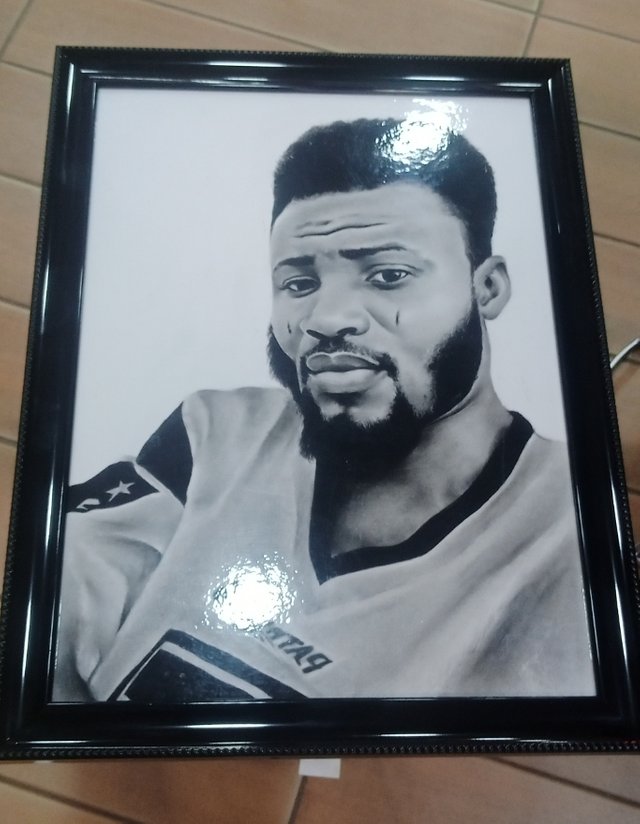 Thanks for looking through my blog.