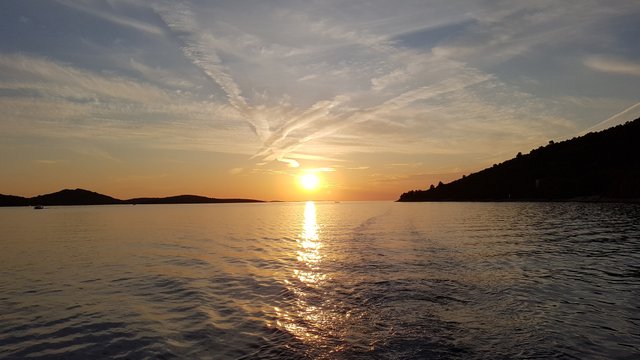 This is my entry for 'Weekly Contest ~ "Photographing Sundown Week #4 hosted by our friend @adeljose.
These summer sunsets are really special, looking from my perspective and from the bay on the island where I live.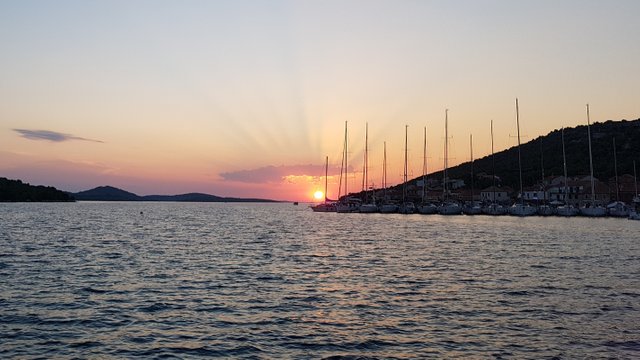 Tourist on sailboats who sail all day from island to island around the archipelago and end up in this safe bay can really enjoy in these beautiful sunsets at the end of the day.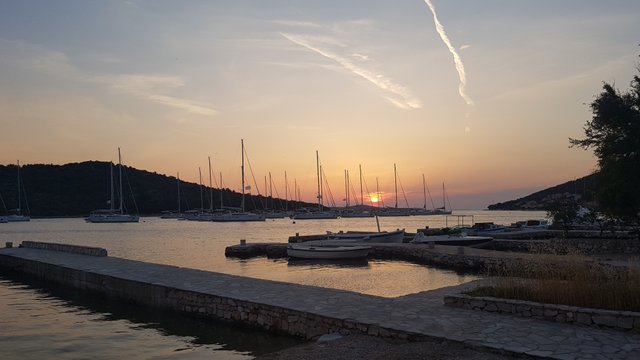 The colors are much more lively, colors such as orange, purple and pink predominate.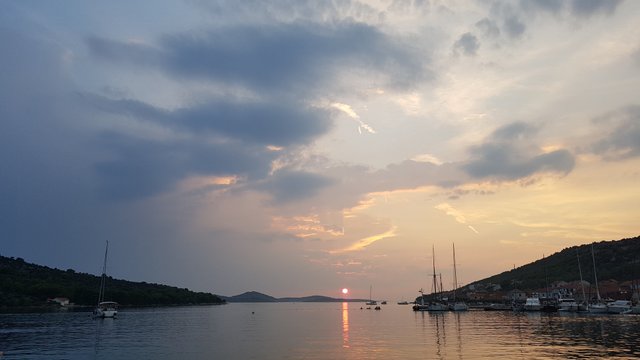 In summer the sun sets straight at the entrance to the bay while in winter it sets behind the hills and the sun is much lower so it is not visible directly from the village itself.
Island of Kaprije, Dalmatia, Croatia.
          ... thank you ...