Greetings to all dear friends of the WOX community and our host and friend @xpilar. Today is a wonderful day for me, when I woke up and logged in to my account and realized that I was included in the 'Dolphin Club' project,
what a pleasant shock I thought I was still asleep.
It paid off to invest in my power through # club5050 and # club100, my will and desire was recognized by all the moderators to grow in this community.
With this post I want to thank all those who have contributed to my development and prosperity in this community and encourage those who have the desire to build their power and thrive within this community.
It wasn't that easy when I decided to go back and publish on steem after a break of 3 years, I decided to go back and publish on steemit. A lot of my friends have already retired and made 'power down', they pulled out money, with that philosophy I started to withdraw money from my account, I pulled out some steam and I made 'power down' to pull out almost everything.
But then I stopped and thought a bit about why I was doing it for some little money and why I wouldn't try to revive my account and try to be noticed by the people again, so it all started.
I have to admit it was not easy to get along between all these communities and start blogging again.
As I love to take photos and I am an amateur at it but a lot of my stories were based on photography.
So I came across photo competitions in the WOX community organized by @axeman (• cityscape and art photogtaphy contest •, • seascape, landscape and art photography •, • portrait and art photography •), also a photo contest organized by
@mister-omortson (blitz contest ~ guess a movie, food contest or weekly contest with a special theme). These photo contests were enough for me to start express myself in this community and publish my photos.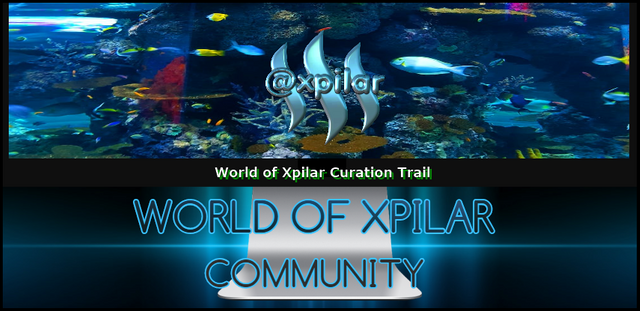 I soon began to follow the work of @xpilar who with his incredible work and engagement through various incentive projects such as SPUD4STEEM, WOX-HELPFUND, WOX-BESTPICK, DOLPHIN CLUB and a large delegation of steem power to support the work of its moderators.
His work is truly commendable and encouraging to me and I believe to all members of this community.
I would like to thank him a lot for supporting me personally in
#wox-bestpick and including me in the 'Dolphin Club' project.
Then @stef1 who is one of the most deserving because I am now where I am, with his great support by @booming and various nominations in which richly rewarded me by @steemcurator01 my power has grew rapidly.
He is a great support together with MOD. @myskye to all talented artists with pen and camera through
@art-venture, and on the other hand his fight against plagiarism is amazing, what energy, all the best to my friend @stef1.
I must also thank @leveuf who recognized my works and gave me support when I needed.
Many thanks @adeljose who has awarded my photos in his contests.
Many thanks to @the-gorilla who included me in the 'Top Commentators' club.
This encouraged me to have a better conversation and friendly relationship with other members in order to get to know each other better and build mutual trust.
Thanks also to all the other moderators who work for the benefit of the WOX community; @bambuka, @sultan-aceh and @franyeligonzalez.
Congratulations to my friends @o1eh and @adivender who are also involved in this project as I am.
This is a great recognition for me and also a responsibility to now help those who want to go this way and build their power.
My example is just proof of how you can progress in a short time but only with a sincere intention to grow within the community.
   ... my sincere greetings ..

     ... thank you ...