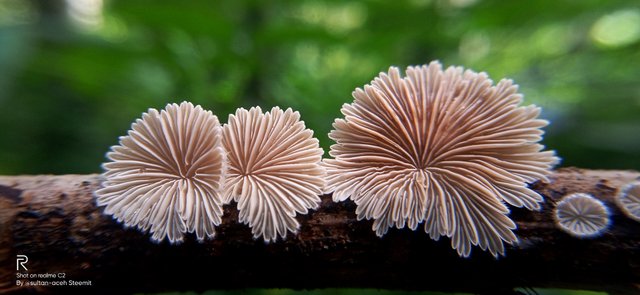 ---
The beauty of floral motifs and lines on mushroom plants
Jamur Gerigit atau Splitgill Mushroom
---
Today, I want to convey the beauty of floral motifs and lines on mushroom plants that I have found, while in my search for posting materials.
Even on this occasion, maybe those of you who often see various types of mushrooms, do not think that this part of the mushroom has certain motifs that are shaped like floral motifs. this, let's look at it together, so you can understand, that this fungus, only grows on dry wood branches.
---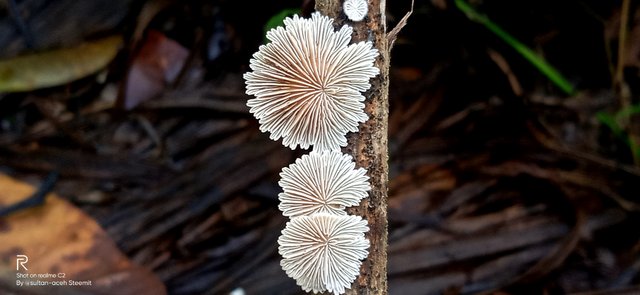 ---
as you can see above, that's how I got this type of mushroom, which I photographed from a different angle, so you can learn while seeing the beauty of the Kamur that I got.
however, below, there are still some other pictures that you can see at home, let's see them below:
---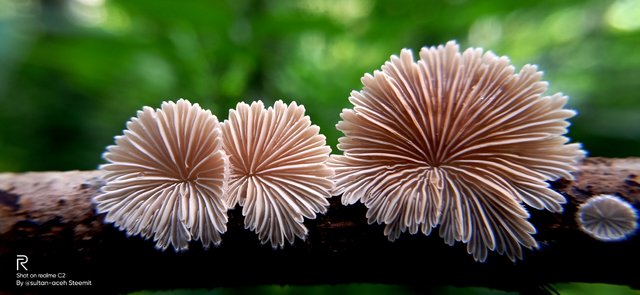 ---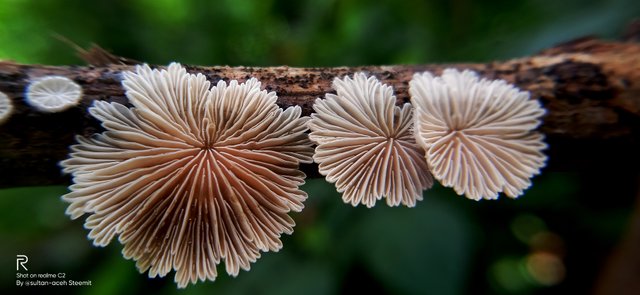 ---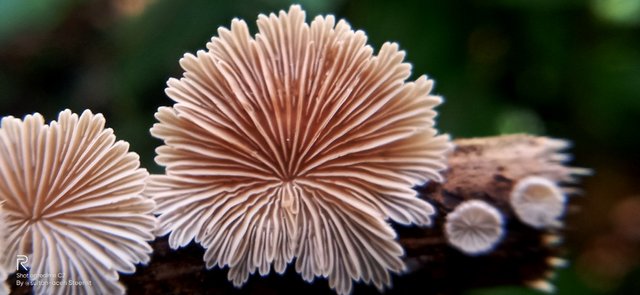 ---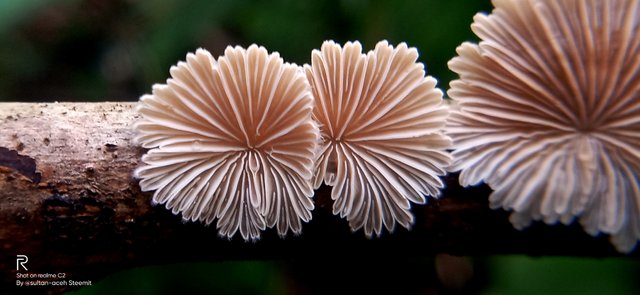 ---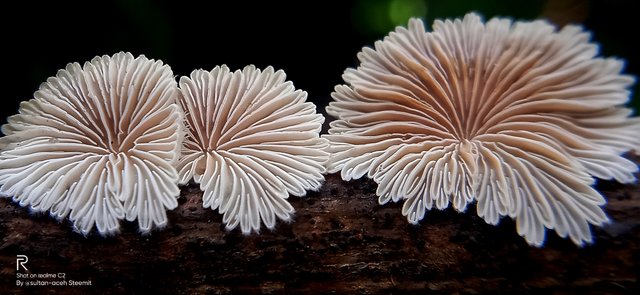 ---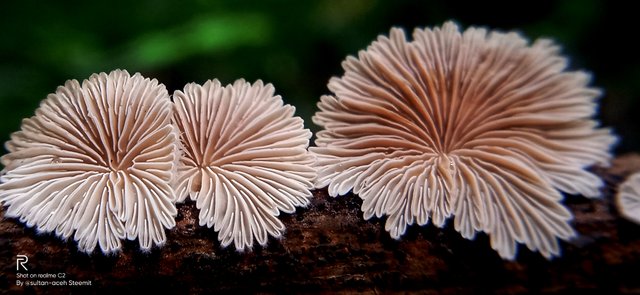 ---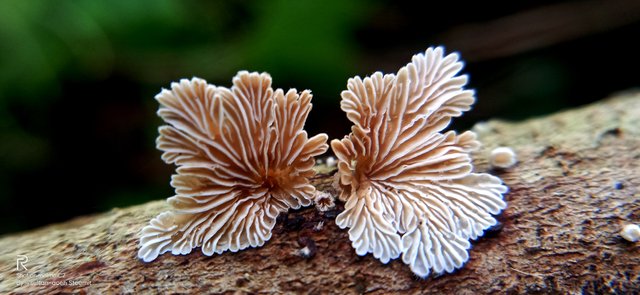 ---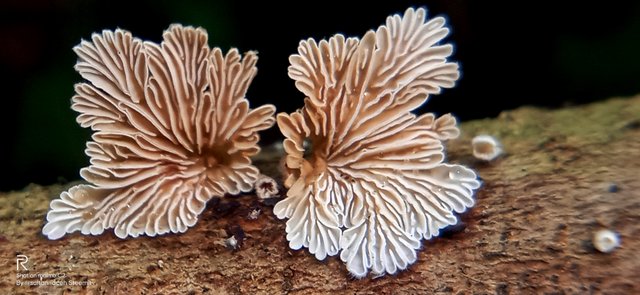 ---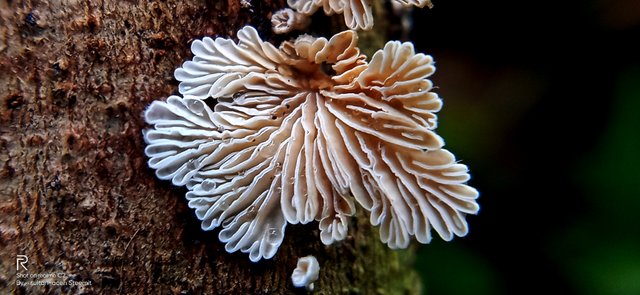 ---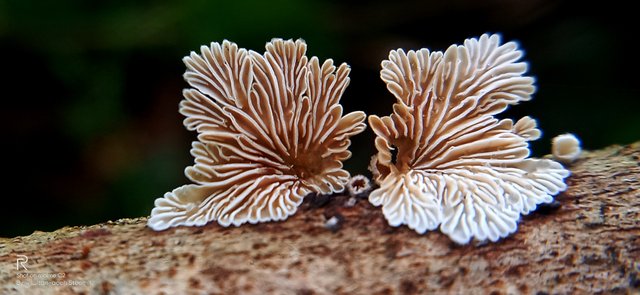 ---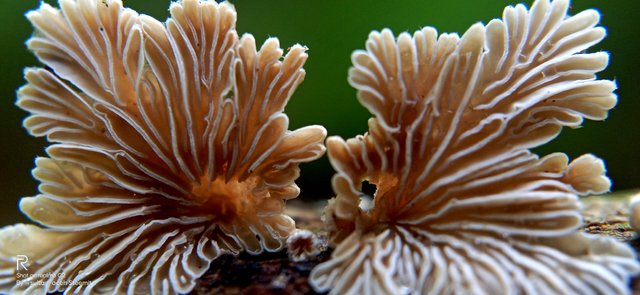 ---
don forget #promosteem #steemit.com and #trx in your country.
---
Hilsen @sultan-aceh
---
INFORMATION JOIN STEEMIT - STEEM - TRON - WOXEXCHANGE
---
---
Wolrd of Exchange - A product of World of Xpilar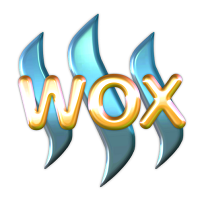 ---
---
Support Voting for me @aceh.witness :
https://steemit.com/~witnesses type in aceh.witness and click VOTE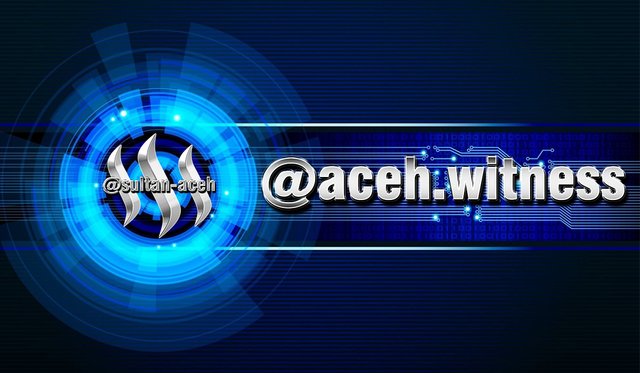 ---
---
NEW ONLY IN WORLD OF XPILAR
---

---
WORLD OF XPILAR DOLPHIN CLUB
---

---
---
| Macro Photography | Mushroom Beauty |
| --- | --- |
| Tehcnik | PhotoMacro |
| Camera used | Handphone |
| Location Photo | Aceh Forest |
| By | @sultan-aceh |
---