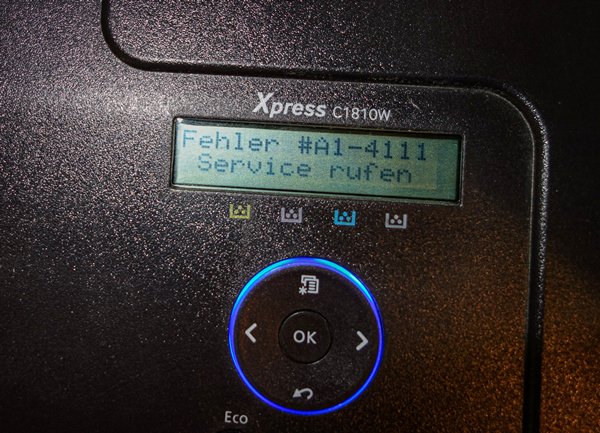 Hello dear friends,
While I was working today and had no idea what is happening at home @myskye had a lot of stress dealing with our Printer. We have nice laser colour Printer from Samsung it is just few years old and we do not use it often. Just printing some documents, booking if we travel. Some beautiful photography or my painting if I want to make a present for some of my friends.
Because of our trip for the long weekend my hubby needed to use printer and started happily this AM, but he was completely puzzled seeing this note on the display and the Printer refused to do anyhting because of the error:
 
---
An odyssey
"Error #A1-4111"
---
To start with, this is our Printer, nice cool looking this morning and pretending to be fine :)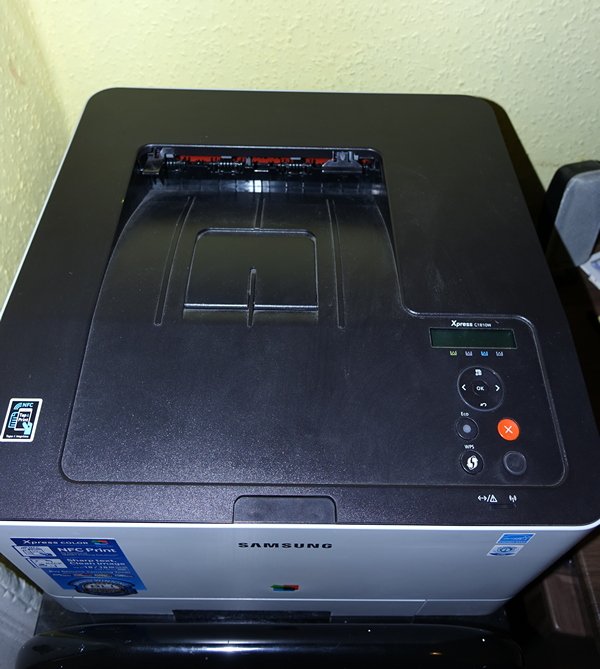 I think if it were me I immediately would call @myskye but it was him so no one to call and what he usually does is to ask "Dr. Youtube"
Luckily, this error is already well known and my hubby quickly found a video once he entered the error number and Samsung. He was brave enough to open up the printer and follow the instruction in order to find the failure.
In order to put all parts together after he usually makes photos and I was fascinated with that, therefore, I wanted to share the process of repair of our Printer with you. I usually tell @myskye that he has "golden" hands he can repair almost everything and I am so glad for that.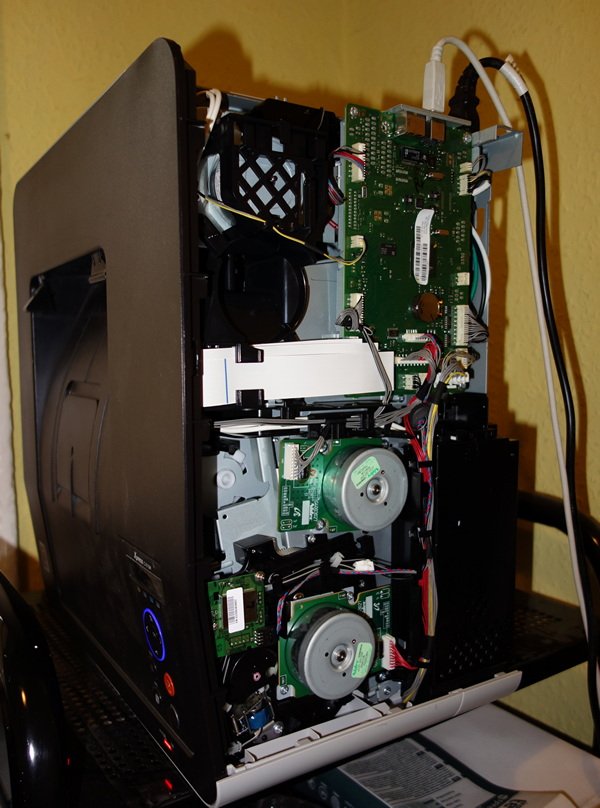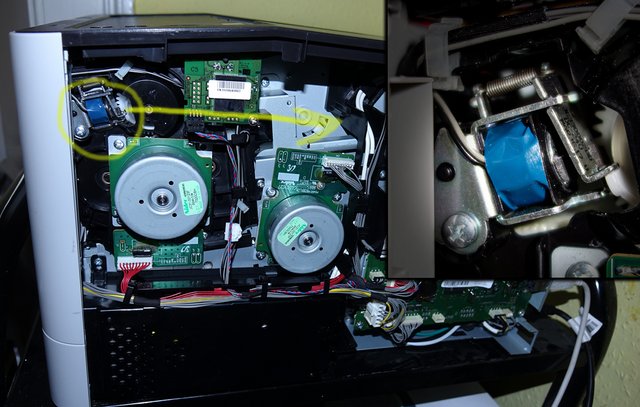 The problem was with the little detail at that blue taped magnet that is then enlarged int eh corner and below it is separately taken and enlarged. What needed a little piece of plastic or non-metal that then @myskye inserted there where arrow pointed.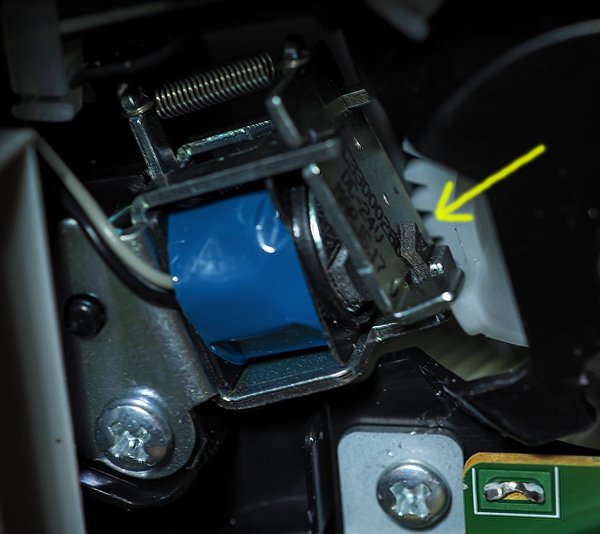 Do you want to know how the piece is looking and how big it is that paralyses the whole printer, then look at that picture below and the piece in compare to the tip of pencil.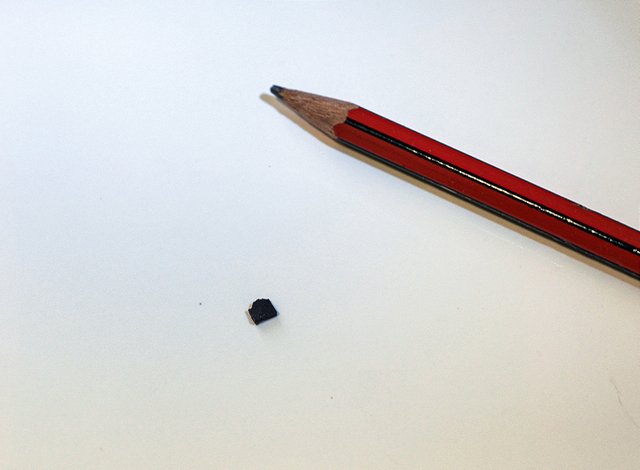 Just after the piece was replace the printer is back to normal. I even do not think how much it would have costed us if we asked a specialized repair company to fix it but thank @myskye we paid nothing.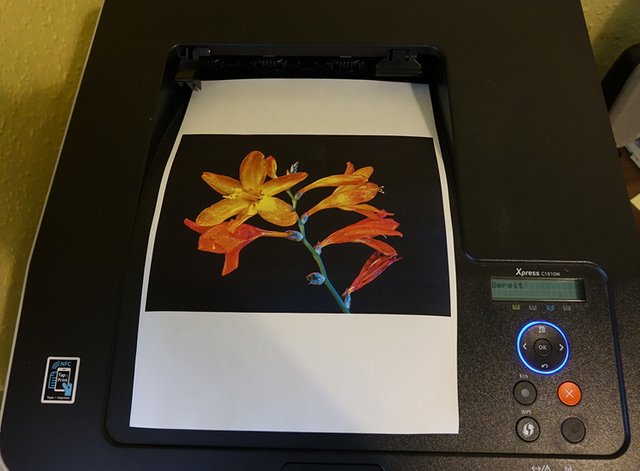 Wishing you nice weekend dear friends my me weekend is already started!
*
---
CURATION TRAIL @worldofxpilar
---