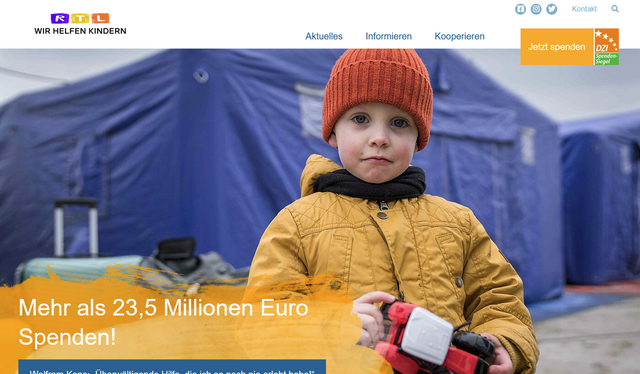 https://wirhelfenkindern.rtl.de/
Hello dear Steemians,
Today we wanted to share with you what happened to all the Steem, SBD and TRX that we have collected from Crowdfunding Project and where that all has gone.
---
Conversion of Donation into Euro
---
As we have mentioned before we had to convert the Donation into one of the Currency and we have chosen Euro. Therefore it was following result:
Steem: 720 Exchange rate to Euro on 27/03: 0,3581 =257,832 Euro
SBD: 104,04 Exchange rate to Euro on 27/03: 4,25 =442,17 Euro
TRX: 500 Exchange rate to Euro on 27/03: 0,0607 =30,35 Euro
Sum =730,352 Euro
To round it up we have added some more our own Euro up to 740,00 Euro
Final Total =740,00 Euro
---
Charity Project "RTL: Wir helfen Kindern"
---
When looking for the Charity organization, we wanted to donate to the most vulnerable, to Children who suffered most from War. The Children who instead of having Freedom and Safety had to leave their homes and many of them lost families, their life will never be again the same. RTL is one of the well known German TV channels that is why it became our choice too.
Here we are attaching two confirmation of our Donation, one was email confirmation that was sent to us as Receipt of money transfer. Another one is Confirmation from Paypal.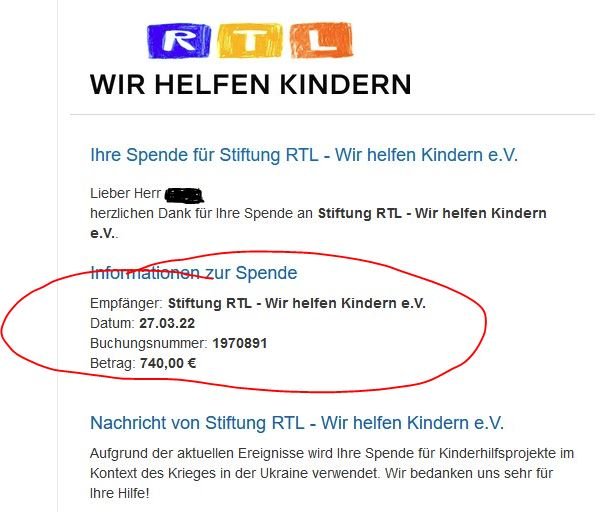 *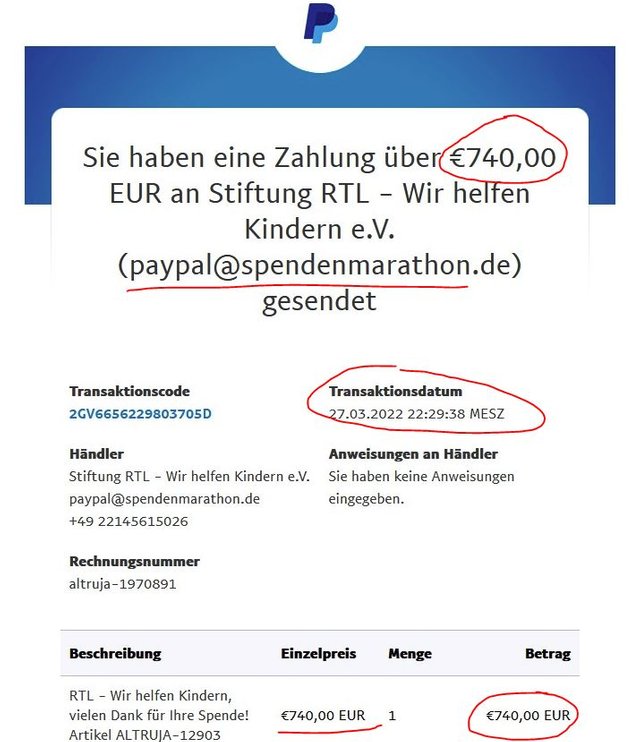 We would like to thank Everyone who took part in the Crowdfunding and join us to Donate the Steem, SBD, TRX to Children in need
*
---
CURATION TRAIL @worldofxpilar
---