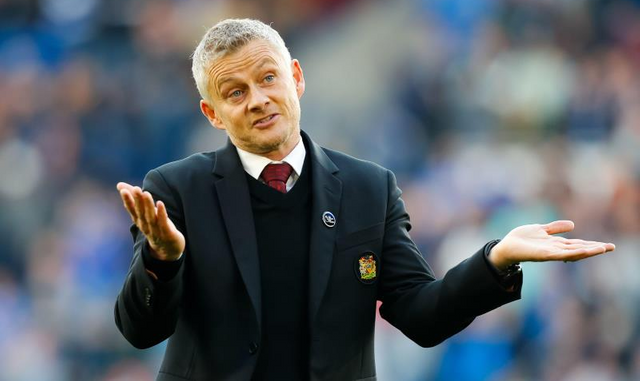 Source
Having been fortunate enough to get home in time to watch the majority of Man Utd v. Liverpool, this feels like as good a time as any to get stuck into my 1st post with my new sub-profile so let's go...

What Happened @ Manchester United?
I'm not going to write a match report - I'll add a link to Sky Sports' highlights at the end of the post and you can get a good idea for yourself. But what I will say is that Liverpool ripped into Man Utd with the ruthlessness that the 5-0 victory didn't do justice to. Mo Salah's hat-trick highlighted the incredible form that he's in at the moment and I've no doubt that one of the FPL managers that decided to captain him will be winning this week's 15 Steem Prize.
As usual, I get distracted by thinking about FPL so let's get back on topic and look at the other thing that I took away from tonight's game (the 1st thing being how 💩 Man Utd are).

Has Solskjaer Lost the Dressing Room?
With a result like this, it's commonplace and often unfair to look at the manager but there were signs that this was the case.
I remember a manager once criticising a couple of players during a relegation fight, saying something along the lines of...
They don't want to fight. They've taken the easy way out.
Suggesting that his players would rather get themselves sent off than try their hardest to avoid relegation. (If you can remember who said it, I'd love to be reminded - I think it was a Sunderland manager with Lee Cattermole being one of 2 players to get sent off.)
There were signs of this today.
At 3-0, Cristiano Ronaldo started laying in to Curtis Jones whilst Jones was lying on the floor. A cowardly act that saw him get lucky with just a booking, probably because he decided to boot the ball that was resting in Jones's midriff. VAR had a look but didn't see enough in it.
Source
Early in the 2nd half (I didn't see this one), the-gorilla-father-in-law tells me Fernandes went in knee high on Curtis Jones (again) and should've been sent off too (I was busy checking my Steemit messages).
Then Pogba lunged in on Keita in a bid to break the player's leg.
Source
All 3 of these received just a yellow card!! The 3rd was the most obvious red card of them all. In real time, it looked horrible. It didn't look any better in the replays. Luckily, VAR stepped in and Pogba got what he deserved. Keita didn't - ending up being stretchered off with what looked like a very nasty injury.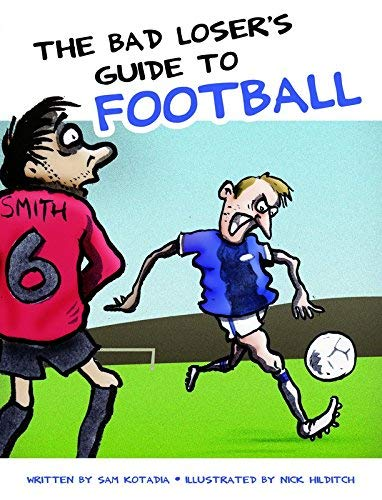 ☝ Perhaps Man Utd should buy this book for each of their players - £6.55 from Amazon (I also found it funny when searching for an image for "bad loser", my screen was plastered with images of Donald Trump 🤣)
It's often said that footballers don't like losing but to call these 3 bad losers doesn't quite do it justice.
Added to all of this are the rumours surrounding Ronaldo's benching when Man Utd failed to beat Everton. Was this Solskjaer's way of sending a message to some of the world's biggest egos that he's the boss?
If it was, tonight's performance was those egos sending a message back to Ole. If you want to play hard ball, we'll get you sacked.

Match Highlights
Source

Please Share Your Thoughts
What do you think? Have Solskjaer's players turned on him or was tonight just a(nother) poor performance punished by a ruthless Liverpool team?
---
I'm always interested in reading your views about Fantasy Sports or Sport in general either in the comments or via your own post, remembering to post in World of Xpilar and using the tag #woxsports or #woxfantasysports.
---
This is a sub-profile of @the-gorilla


Footer Source 1Source 2Source 3 + Photoshop