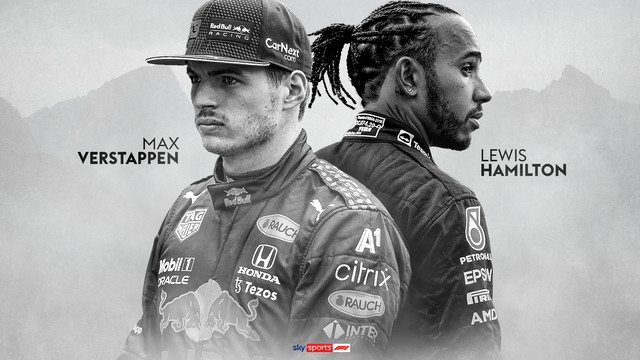 Source
Wow. Just wow. I used this image for my Brazil Race Review and tried to find some way of turning it into some kind of Tekken style fighting image but I really don't think that I need to. If we thought that this rivalry was fierce, we had absolutely no idea how fierce it was!

Qualifying
I won't waste much time on this. Verstappen should have been pole position - he was absolutely flying on his final qualifying lap and it was clear that he was on the limit - 2/10ths quicker than Hamilton. Instead of easing it home, he kept his car on the edge and then tipped over it, clipping a wall, crashing into a barrier and gifting the front row to Hamilton and Bottas. Things just got tougher for the Red Bull driver.
Source

The Race
Having had to go out and miss the race live and getting back late, I had to settle for some delayed extended highlights which finished at 1am and boy, am I glad that I did!
The initial race start was fairly uneventful. Both Mercedes started well and were building a comfortable gap to Verstappen back in 3rd place - before going out, I got to see the first 2 laps and thought that this looked like it was going to be a very dull race. How wrong I was.
Mick Schumacher was the man to change all of this on Lap 10. Spinning and crashing his Haas car, initially prompting a safety car and the 2 Mercedes to pit for fresh tyres. A cheap pit stop for Mercedes and track position to Verstappen. Then came the red flag. A free pit stop for Verstappen and track position. Advantage Red Bull.
So we had the drama of another restart - Verstappen on Pole with Hamilton and Bottas behind.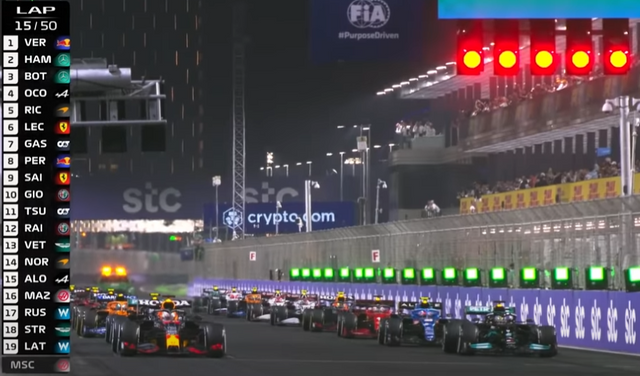 Source
Hamilton started superbly and despite being well ahead of Verstappen, the Dutchman wasn't having it. So he drove off the track, tried to drive into Hamilton, causing Hamilton to back off and allowing Ocon to move up into 2nd. Verstappen leads, from Ocon and Hamilton and Verstappen clearly needing to give the place back to Hamilton. Whilst Verstappen was trying to play bumper cars, many others were doing the same thing behind them but without Hamilton's ability to avoid crashing. Resulting in another Red Flag, and another restart.
After much persuasion from race director Michael Massey, Red Bull accepted the decision to allow Ocon to restart on Pole, Hamilton in 2nd and Verstappen in 3rd.
Now I don't know when the red mist descends with Max Verstappen. Whether there's a moment in a race, or if it's simply the moment he sits behind the wheel of a car. You see this in every day life. Some people are nice until they start driving a car and then become the biggest dick head on the road. I digress as usual. Race start, Take 3.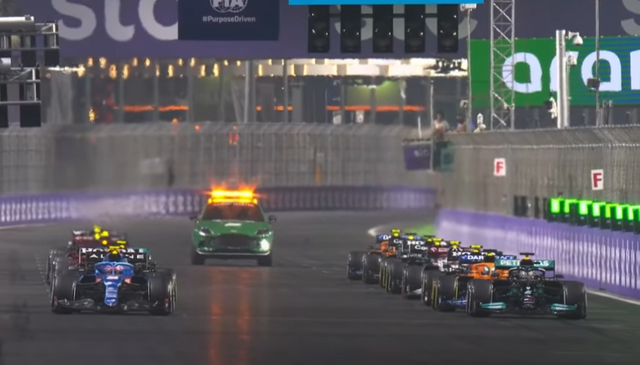 Source
Once again, Hamilton got a great start and was narrowly ahead going into turn 1. And then some dick head who's played too much F1 with damage turned off came flying up the inside with absolutely no regard for anybody else. Once again, Hamilton decides to save his car, backs out and accepts his 3rd position for now.
It didn't take long for Hamilton to overtake Ocon and close in on Verstappen once again. It was Lap 36 that Hamilton was perfectly positioned to make his move. Verstappen obviously not going to let him past drove in as straight a line as possible, once again forcing Hamilton to back out and save his car and in doing so, Verstappen cut the corner and gained a huge advantage.
When Hamilton described Verstappen as "Fucking crazy", I don't think there are many Verstappen fans who would disagree.
Source
Eventually, Verstappen was whacked with a 5 second penalty and did give up the position to Hamilton, having pissed off pretty much every race official in the process.
Hamilton goes on to win, Verstappen in 2nd and in a dramatic sprint for the line, Bottas took 3rd place from an impressive Ocon.

It wasn't over yet though, with Hamilton accusing Verstappen of "Brake testing" him, the 10 second penalty Verstappen has received this morning confirms that this was the case. A big blow for Verstappen's hopes of winning the World Championship but a mouth watering prospect for next weekend's decider in Abu Dhabi with a winner-takes-all final race.
I can't wait.

Race Highlights
Source

Please Share Your Thoughts
Who will you be rooting for in the final race of the season? Has Verstappen overstepped the mark or redefining how F1 drivers should be racing?
---
I'm always interested in reading your views about Fantasy Sports or Sport in general either in the comments or via your own post, remembering to post in World of Xpilar and using the tag #woxsports or #woxfantasysports.
---
This is a sub-profile of @the-gorilla


Footer Source 1Source 2Source 3 + Photoshop