With Max Verstappen having a 19 point lead going into this weekend's race, it was crucial that Lewis Hamilton beat his championship rival to close the gap. With there being just 3 races to go after this weekend, time was quickly running out for the 7 time world champion.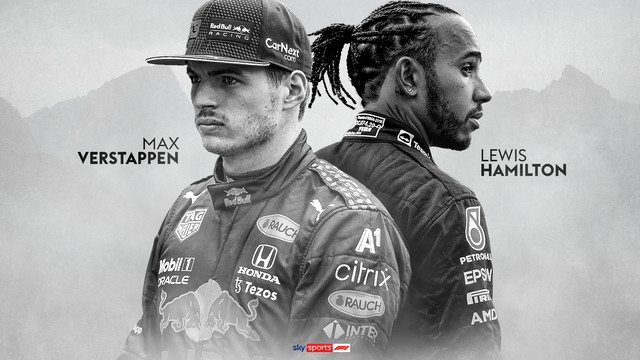 Source

Qualifying
Unfortunately, I didn't realise that it was a Sprint Race weekend so for qualifying to pass me by on Friday, was a little disappointing so I had to settle myself with watching the highlights. And fortunately, YouTube's great for this so I went down to my local "Formula 1" subscription and got a quick summary.
Source
Advantage Hamilton.

But wait...
It wasn't to be advantage Hamilton at all! With Verstappen poking around Hamilton's rear wing (earning him a €50,000 fine), suspicion was cast over the Mercedes rear wing. The gap was too large when open for DRS and subsequently, Hamilton was disqualified from qualifying and had to start in last place. I know that 2 cars within the same team run different set-ups, but I was surprised that Bottas' car didn't have the same infringement.
Massive Advantage Verstappen.

The Sprint Race
Now this, I did get to see. With Verstappen on pole, and Hamilton in last, Hamilton fans were hoping that Bottas could do the Brit a favour and at least overtake the Dutchman, preferably with significant contact.
Verstappen started badly, Bottas taking full advantage and Sainz getting through too. Verstappen eventually having too much pace for Sainz, but Bottas doing enough to keep Verstappen behind, winning the 3 points and securing pole position for Sunday's main event.
Verstappen increasing his grip on the World Championship to 21 points.
Things went well for Hamilton, managing to storm through the grid, practising the identical move on every lap and becoming a master at the exit of turn 12 to overtake every car at turn 1 with ease. Finishing 5th.
Source

The Main Event
With Hamilton taking a new power unit this weekend, his grid position of 5th place quickly became 10th. And by the first corner, Verstappen's position of 2nd, quickly became 1st and Bottas duly gifted Red Bull 2nd place for Sergio Perez. The hope of Bottas doing Hamilton any favours gone on the first lap and almost certainly, Hamilton's championship hopes.
The help Hamilton needed came from elsewhere. Tsunoda was the first to bring out a full safety car by smashing up his front wing into Stroll's bodywork (which would eventually lead to Stroll retiring) and then a couple of lesser accidents brought out a Virtual safety car (although these probably benefitted the Red Bulls more than Hamilton).
But it was clear, Hamilton's Mercedes was by far the quickest car on the track and as he moved up into 2nd place behind Verstappen, it would take a monumental effort for the Dutchman to hold on.
And the Dutchman made the monumental effort, with his typically over-aggressive defence which first saw him lucky to escape a penalty for running wide (with Hamilton unfortunate to be outside him), and then receive a warning for weaving down the straight. It wasn't enough though. The incredible pace in Hamilton's car saw him get past with 12 laps to go.
Perez pitted as late as possible to steal the extra point for fastest lap, a trick that Bottas had done in Mexico demonstrating the importance of every point in such a tight championship.
Verstappen now leading Hamilton by 14 points in the driver's championship and Mercedes leading Red Bull by 11 in the constructors.
Source

3 Races to go...
With just 3 races to go and the Mercedes looking so incredibly fast, fans of Lewis Hamilton will be hoping for more of the same for the remainder of the season. With the final 3 races all probably suiting the Mercedes more than the Red Bull.
I'm very much looking forward to it.

Please Share Your Thoughts
Can Lewis Hamilton do it? Do you want him to do it or is it time for Formula 1 to see a new World Champion?
---
I'm always interested in reading your views about Fantasy Sports or Sport in general either in the comments or via your own post, remembering to post in World of Xpilar and using the tag #woxsports or #woxfantasysports.
---
This is a sub-profile of @the-gorilla


Footer Source 1Source 2Source 3 + Photoshop