Hello everyone, friends of the WOX community!
This morning when I was leaving home I found this painted truck.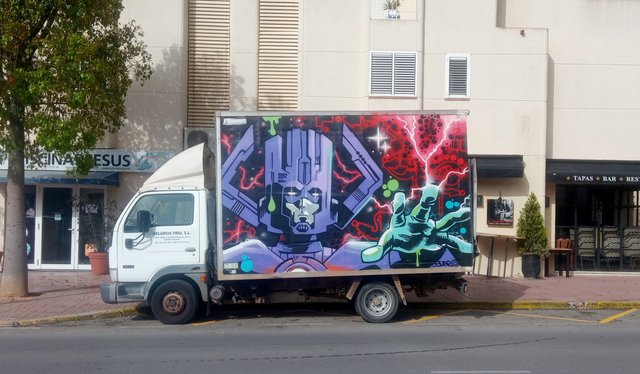 It looked very familiar to me, as it was one of the trucks painted at the ART ON TRUCKS graffiti festival held in Ibiza last March.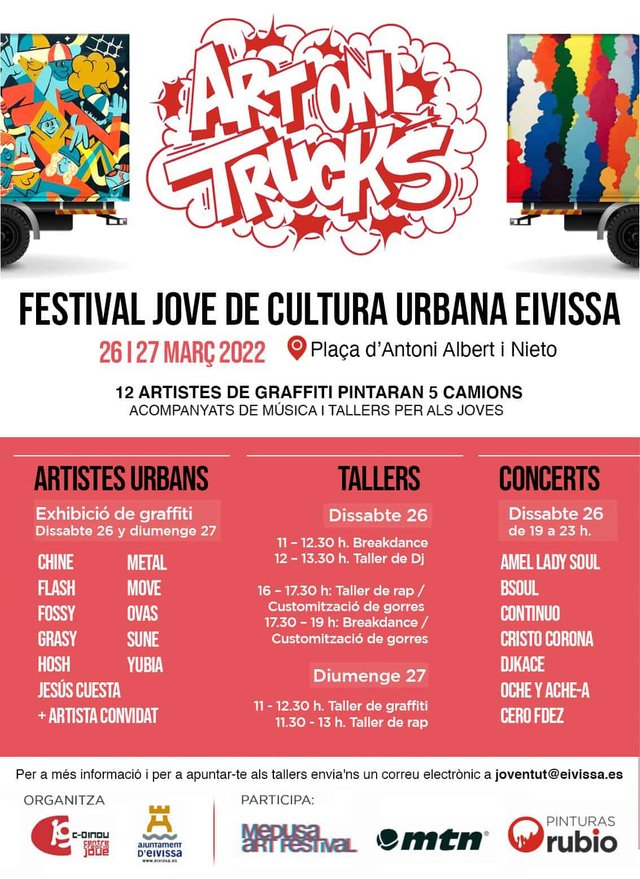 I was at the graffiti event with my family, as during the weekend the graffiti artists did workshops for the kids, cap painting, breakdance, rap...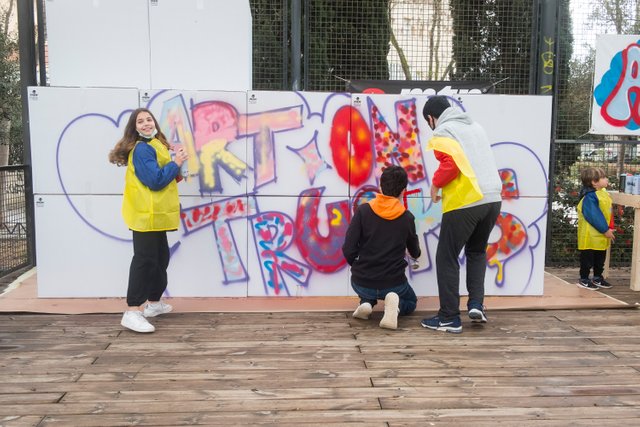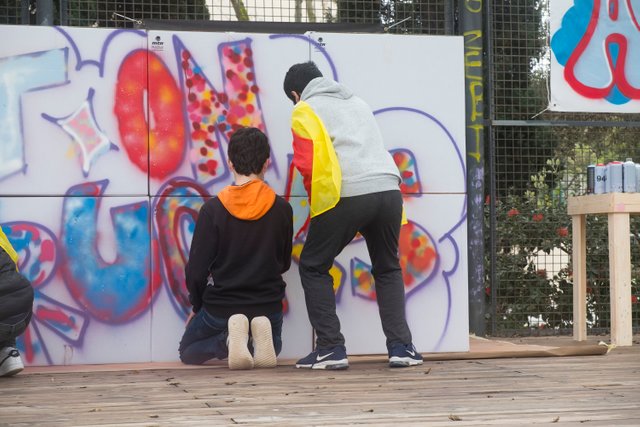 I met some of the aerosol artists, this is the amazing work of SUNE: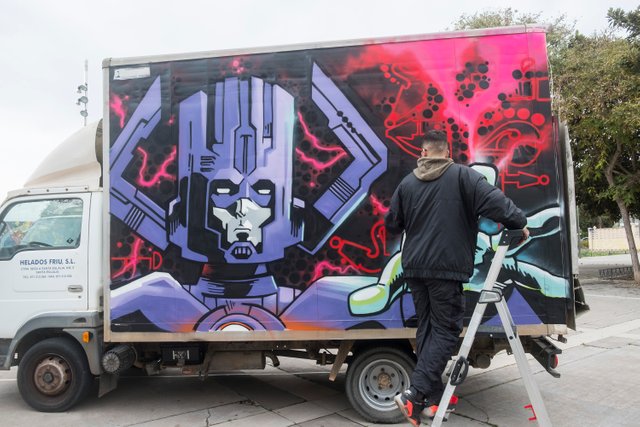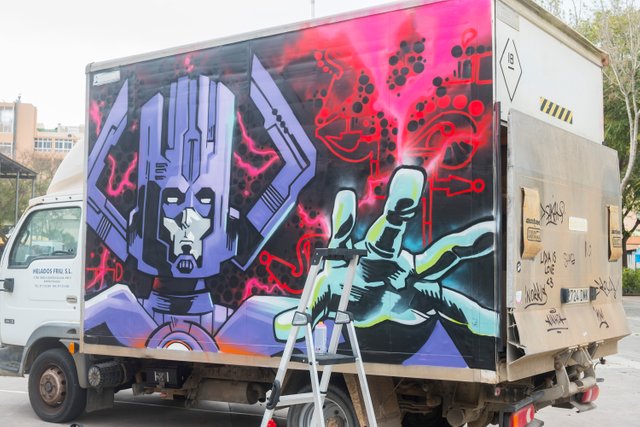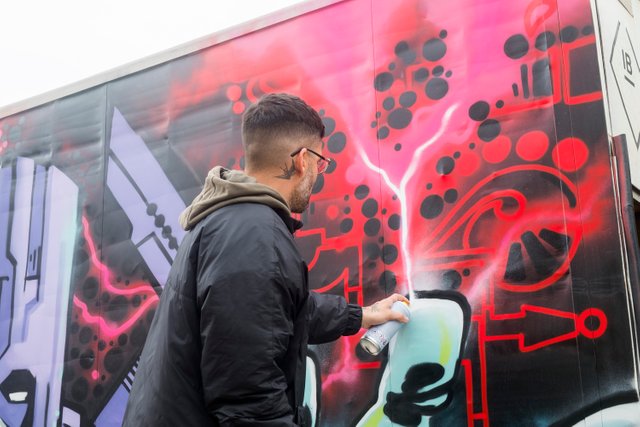 SUNE told us that he normally paints letters, in the purest street style, but this time he was asked to create something different.
This is some of his works that I found around the city. I think I have identified... on many occasions it is difficult to know who signs.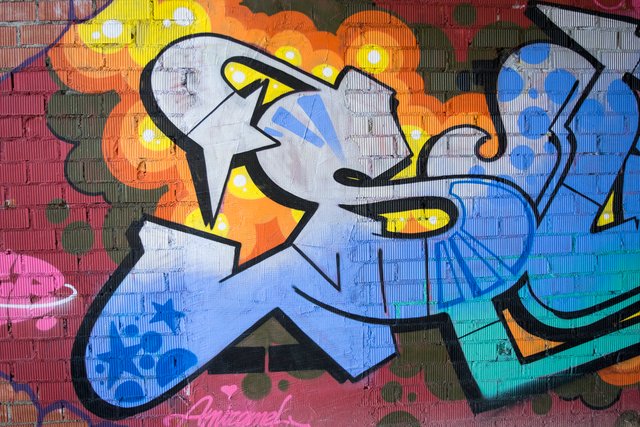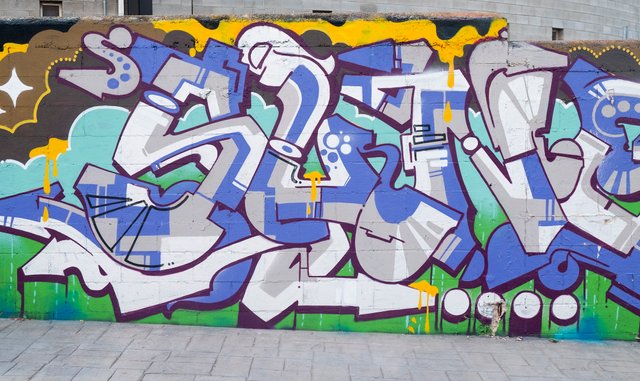 Another spray artist who visited us was YUBIA, born in Bilbao and based in Barcelona. I love her fun and naive style.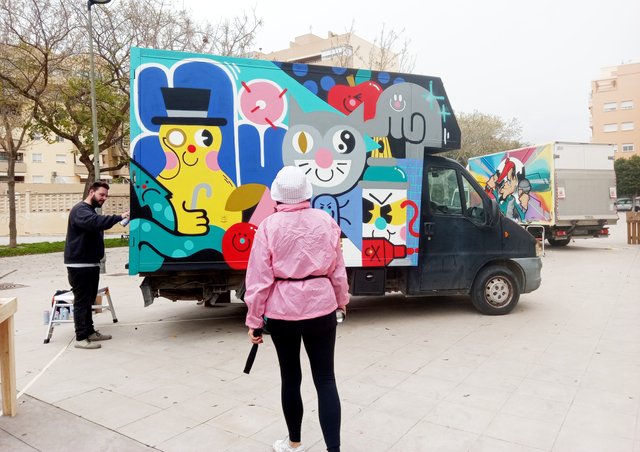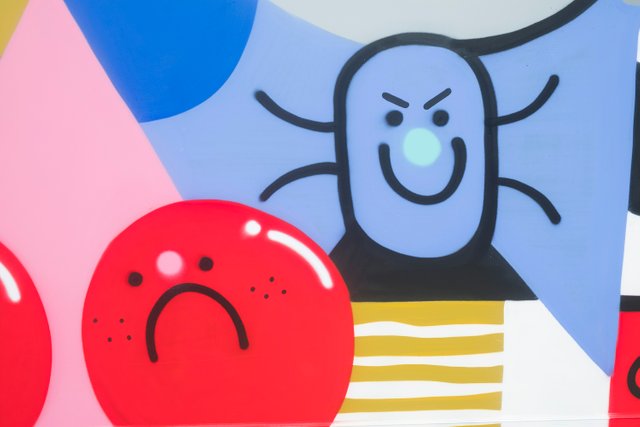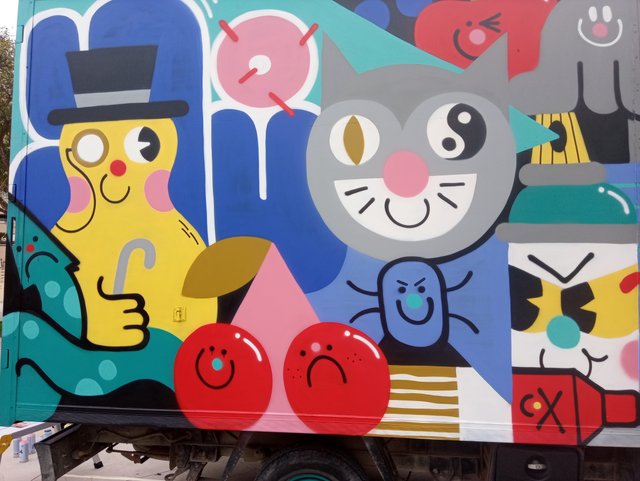 And this is the nice Fossi Flyer with his creation.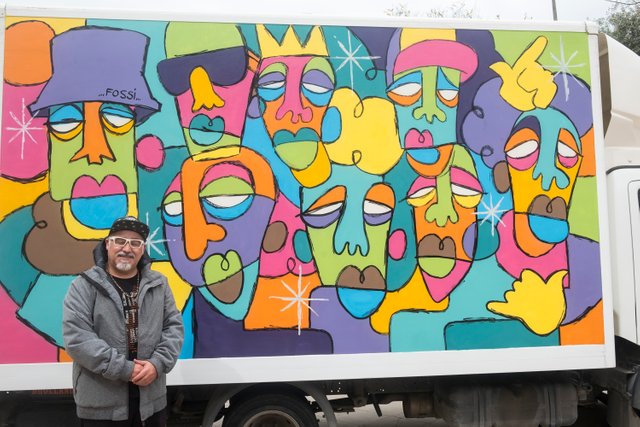 He usually paints skulls, you can find them all over the city. They are amazing in my opinion.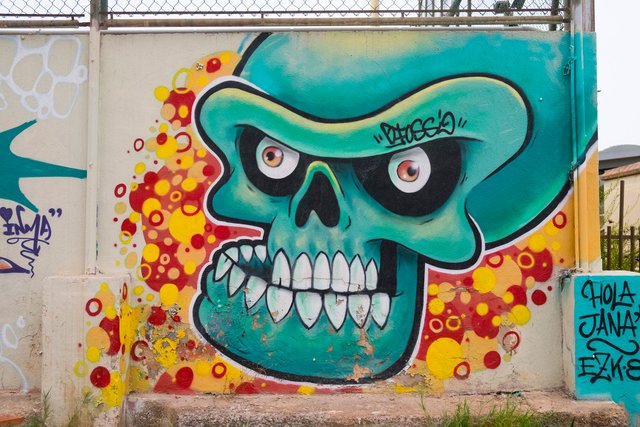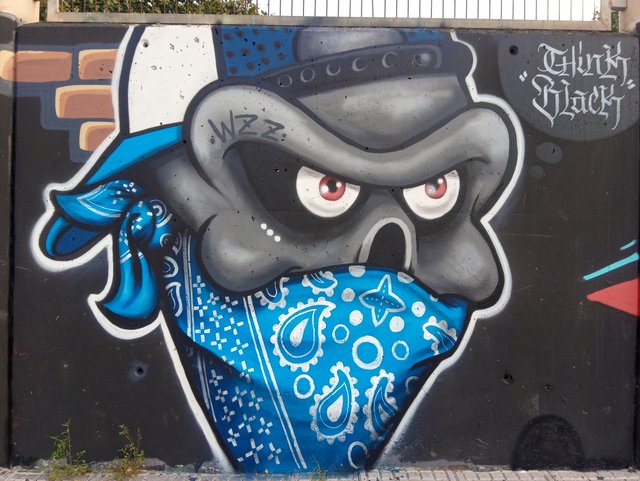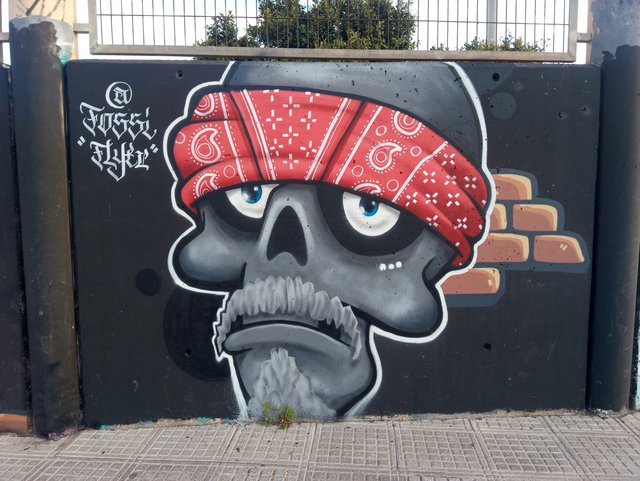 It took him the whole weekend to paint the truck.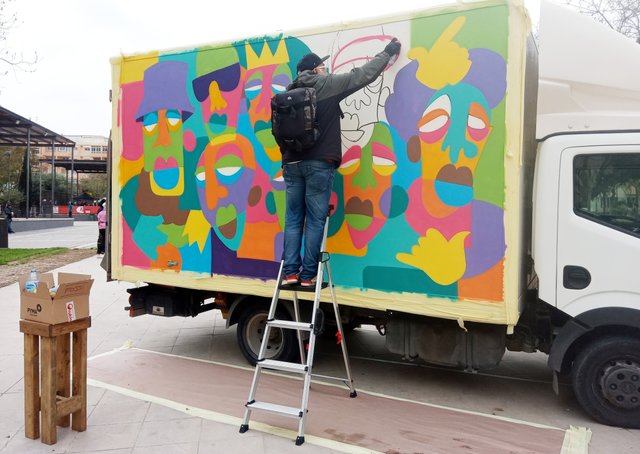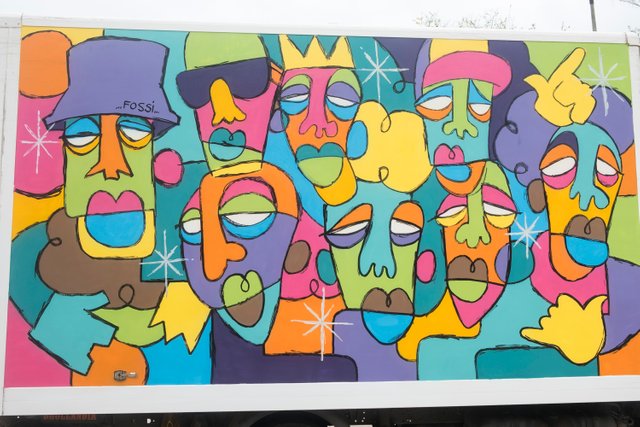 12 artists took part in the ART ON TRUCKS festival, today I only wanted to show you the work of three of them so as not to tire you...!
Some people still think that graffiti is not art, but vandalism. Vandalism is painting a scribble on the wall of a neighbour you don't like. Or to mispaint on a beautiful graffiti.
These and many other graffiti fill our sometimes grey cities with art.
And they make me smile every time I see one of these trucks circulating in the middle of the chaos that Ibiza's roads become every summer.
All images are taken by me.
All rights reserved.
Greetings,
Silvia.