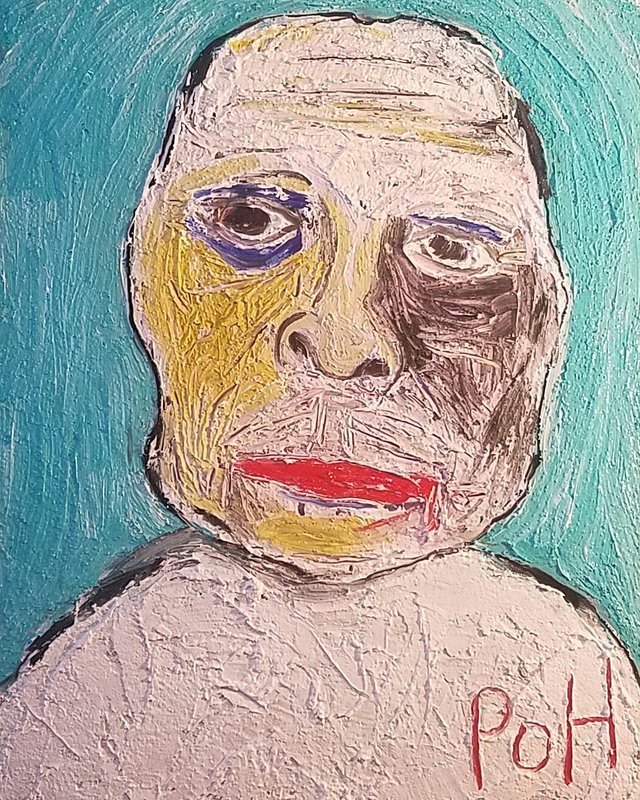 Old Cynical Snowman 2021. Acrylic on panel, 18 x 24"
You may already know that of late I've been preoccupied with self-administering a painting exhibition. There is much to do to keep up the interest, not only for others, but for my own enthusiasm as well. I spend early mornings promoting the event to media outlets, arts enthusiasts, college students and professors, tattoo artists—anyone I feel could be swayed to come out and see. I've written 300 personalized emails, 20 typed and snail-mailed letters to local dignitaries, 150 postcards mailed, 300 "dropped off" strategically. Stuckism can be hard work after the painting. A fool will make it a fool's game, and dream success in motion. Joy is in the doing, the action. I don't think there can ever be a completeness while living. We can imagine what the end looks like. I just don't have any time for it.
So this week, along with work away from the studio, my wife and I hosted Thanksgiving dinner. I cooked an enormous traditional feast that would last several days, to make a holiday feel like it was meant to feel, like release and relaxation (a rare happening in the United States). Here, "holiday" is a better synonym to "harried" rather than "happy".
After brief morning work each day, Rose and I have sat flat reading books and watching movies. Also, after a 10 day hiatus executing the business of art, I eagerly took time in the studio to reintroduce myself to paint.
Instant satisfaction and realignment with happy energies! Oh glorious paint! Freedom from worry. All the pumpkin pie I could eat without the guilt!
These are three paintings over Thanksgiving weekend. The exhibition ends next Sunday. Then I will be free to paint for the rest of my life:)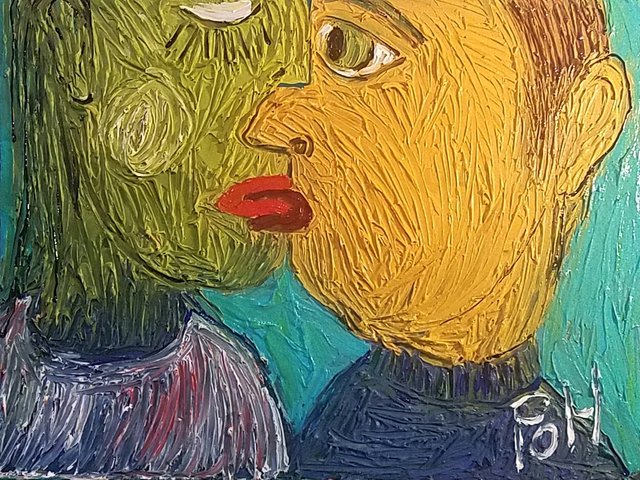 My First Kiss 2021. Acrylic on panel, 24 x 18"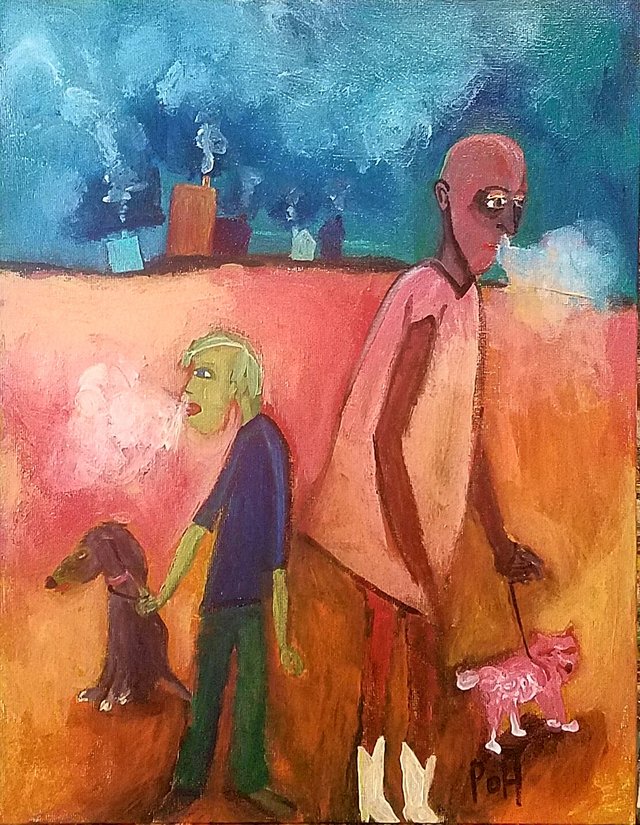 Unhealthy People Walking Healthy Dogs 2021. Acrylic on canvas board, 11 x 14"