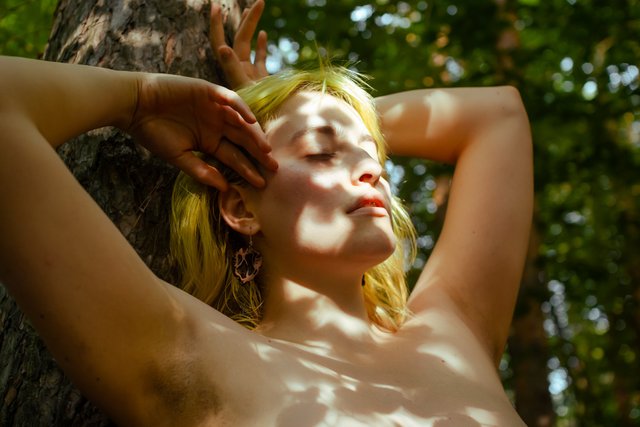 It was a big shoot, so I have a lot of shots left.
We visited several locations during the walk, and each created its own image, so they could not be combined into one post. Each place has its own mood and condition. And this encourages you to look for your own movements, angles.
The forest can be different. Sometimes it is light and airy, lets in a lot of light, evening oblique rays, tears it apart with leaves and branches. Airy and contrasting at the same time. Such a forest, or rather a grove, still needs to be found. But we were lucky.
...
Это была большая съемка, поэтому у меня осталось много кадров.
Мы посетили несколько локаций за время прогулки, и каждая создавала свой образ, так что их нельзя было объединить в один пост. У каждого места свое настроение и состояние. А это побуждает искать свои движения, ракурсы.
Лес может быть разным. Иногда он легкий и воздушный, пропускает много света, вечерних косых лучей, рвет его на части листьями и ветками. Воздушный и контрастный одновременно. Такой лес, а вернее рощу еще нужно найти. Но нам повезло.